Accounting Degree
Berkeley College has received specialized accreditation for its business programs through the International Accreditation Council for Business Education (IACBE) located at 11374 Strang Line Road in Lenexa, Kansas, USA. A.A.S., Business Administration - Accounting and B.B.A., Accounting are accredited by IACBE. 

Student Testimonial
"If you're the type of person that needs a one-on-one small environment, then Berkeley is the place for you. It was the small classroom settings that helped me stay focused. The professors were a pleasure, and they knew how to explain the material in real life situations."

-George Firingos, Berkeley College Alumnus – Accounting Major
Controller, Ai Media Group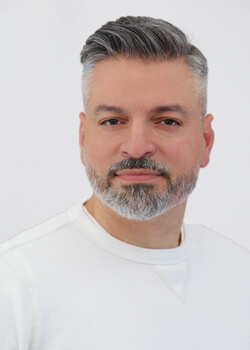 Learn the art and science of managing a company's finances.
Accounting professionals are critical to the success of virtually every company and organization. At Berkeley College, degree programs cover varying levels of accounting theory and practical knowledge, preparing students with the skills and qualifications necessary to enter the professional world.
The Accounting degree program at Berkeley College is designed to prepare students for a range of career opportunities with accounting firms, public and private companies, and numerous other types of organizations. Participation in student chapters of professional associations, student clubs, and alumni interaction can help students make important industry connections.
For more information regarding a degree in Accounting or another program of study at Berkeley College, click here.
Benefits of an Accounting Degree:
Understanding financial and managerial accounting theory and applying that knowledge in a business environment
The development of critical-thinking and problem-solving skills in business settings
Mastering the technology used by accounting professionals, including the creation and management of spreadsheets, databases, and more
Hands-on learning from instructors chosen for academic excellence as well as relevant professional experience
A baccalaureate program that contributes to preparing students for the rigorous Certified Public Accountant (CPA) exam
Participation in a capstone course designed to put theory into practice
Valuable, practical experience through program-related, faculty-monitored internships or job-related assignments
A seamless transition between Associate's and Bachelor's degrees
Career Paths:
At Berkeley College, our career-focused curricula are designed with job preparation in mind. Most of our majors offer specific Career Paths for students. By working with professional advisory boards, these Career Paths recommend elective courses that complement the program curricula and help develop the exact career skills that employers look for when hiring graduates or promoting employees.
You'll find additional information in our Catalog, including the different degrees offered, descriptions of the courses you'll take, the department faculty, and much more. You can always live chat or contact us with questions.