General Business Concentrations
Students have two options in completing the General Business Bachelor of Business Administration degree (BBA). The first option is to complete the program without a concentration.  The second option is to select an available concentration in lieu of 12 or 15 elective credits.
Students may select one of the General Business Concentrations offered below:
Each concentration is comprised of a four-course (12-credit) sequence or a five-course (15-credit) sequence which replaces the existing electives.
Artificial Intelligence and Machine Learning Concentration (12 Credits)
The Artificial Intelligence and Machine Learning Concentration prepares students with in-demand skills and an advanced understanding of artificial intelligence (AI), deep learning, and machine learning. Students will receive a structured understanding of AI and its impact on real-life applications. A case study approach will be utilized in exploring the ways that technological advances in data and analytics enable business applications. Python programming, predictive machine learning, and deep learning models will be utilized in the context of real-world business applications. Communication skills will be honed and industry-standard tools and strategies will be applied.
BDS1100 Storytelling with Data
BDS2210 Artificial Intelligence
BDS2240 Programming for Computer Science and Data Science
BDS2260 Machine Learning
SAMPLE PROGRAM SEQUENCE -ARTIFICIAL INTELLIGENCE AND MACHINE LEARNING
Business Analytics Concentration (12 Credits)
The Business Analytics Concentration introduces students to the rapidly growing field of business analytics and data-informed decision making. Students will learn how analysts describe, predict, and inform business decisions in the specific areas of business and technology, marketing, finance, and operations. Students will develop skills in managing IT projects and cloud computing. Students will also learn to solve business problems using analytics software, as well as understand, design, and utilize analytical models. The four-course curriculum combines practical technology, applications, and processes to provide valuable insights into analytical decision-making. Hands-on experience will be provided in the use of analytics tools and software that will assist students in making strategic business decisions based on data.
BUS2210 Business Intelligence and Analytics
ITM2260 IT Project Management
ITM3313 Cloud Computing
BUS4420 Data Mining for Business Analytics
SAMPLE PROGRAM SEQUENCE - BUSINESS ANALYTICS
Compliance Concentration (15 Credits)
The Compliance Concentration provides knowledge of regulatory compliance and legal issues faced in the day-to-day operations within diverse environments.
LAW1105 Introduction to Compliance
NTS3308 Systems Security and Auditing
LAW3325 Intellectual Property Law
JUS4403 Cyber Crime
BUS3331 Business Law II
SAMPLE PROGRAM SEQUENCE - COMPLIANCE
The Digital and Social Media Concentration introduces students to the continuously growing field of digital and social media.  Students will learn the basics of using social media for engagement and branding and develop their personal digital reach with an eye toward influencer partnerships with existing brands.
MKT2223 Digital and Social Media Strategy
MKT2247 Advertising Management
MKT3322 Digital Marketing: Strategy & Tactics
MKT4447 Marketing Metrics and Analytics
SAMPLE PROGRAM SEQUENCE – DIGITAL AND SOCIAL MEDIA
Entrepreneurship Concentration (12 Credits)
The Entrepreneurship Concentration provides essential knowledge and skills related to innovation and entrepreneurship. In today's rapidly evolving business landscape of expansions, market disruption, continuous improvement, and the desire to grow, build, and drive companies and small businesses to success, there is a need for those who can think and work innovatively. This program provides extensively integrated and immersive academic and practical experience for individuals looking to embark on careers as entrepreneurs, those innovating to form new companies, and for intrapreneurs within existing companies. Students will develop skills through an in-depth and crafted four-course curriculum to assess new business opportunities, harness innovations, and transform ideas into viable ventures. Through such topics as entrepreneurial execution, venture finance, marketing tactics, and exit strategy planning, students will learn what it takes to build and grow a business from scratch, the personal characteristics shared by successful entrepreneurs, and the types of resources available to budding entrepreneurs.
BUS2255 Entrepreneurship
MGT3010 Marketing for the Entrepreneur
MGT3350 Small Business Management
MGT3353 Financing the Entrepreneurial Venture
SAMPLE PROGRAM SEQUENCE - ENTREPRENEURSHIP
Human Resources Management Concentration (15 Credits)*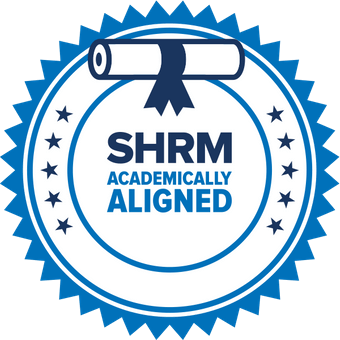 The Human Resources Management Concentration will focus on the strategic role human resources plays in enhancing organizational effectiveness. Human resources practitioners are no longer viewed as administrators, but instead as critical advisors to business leaders. This program will help students acquire the skills needed to be an effective human resources practitioner. The Human Resources Management Concentration presents current and evolving developments in the profession. Students will go beyond learning the fundamentals of human resources and will be prepared to deal with the ongoing changes in the environment impacting the workplace. The classes included in this concentration will emphasize the competencies needed to be an effective human resources practitioner. These competencies are fully aligned with SHRM's (Society for Human Resource Management) Model.
MGT2245 Essentials of Human Resources Management
MGT3240 Employee Labor Relations and Law
MGT3245 Total Rewards
MGT3250 The Acquisition and Development of Human Capital
MGT4240 Strategic Human Resources and the Future of Work
SAMPLE PROGRAM SEQUENCE - HUMAN RESOURCES MANAGEMENT
Import/Export Management Concentration (12 Credits)
The Import/Export Management Concentration provides students with the skills required to effectively manage and/or work in businesses or organizations involved in cross-border trading of goods in a global economy. The Import/Export Concentration reflects the importance of understanding global trade and supply chain/logistics management and is built on foundational knowledge in international trade, global supply chain, and logistics, and cross-cultural management skills. The Import/Export Management Concentration is for students interested in launching an import/export business or a career in international trade.
IBS3344 Global Supply Chain Management and Logistics
IBS3345 Comparative International Management
IBS4410 Export and Import Policies and Practices
IBS4415 Emerging Markets
SAMPLE PROGRAM SEQUENCE - IMPORT/EXPORT MANAGEMENT
Information Systems Management Concentration (15 Credits)
The Information Systems Management Concentration will provide students with a basis for understanding and managing the functionality of information systems. The key concepts of systems design, database management, networking, security, and auditing are presented. Students will be able to recognize the interconnection between different components and processes that comprise information systems. A hands-on approach is utilized in which students will configure network devices, firewalls, and other security tools. They will design database systems, create objects through SQL code, and run auditing processes utilizing industry standardized tools.
ITM2200 Introduction to Networking
ITM2210 Introduction to Database Management
ITM2240 Information Systems Analysis and Design
ITM3300 Fundamentals of Network Security
ITM4411 IT Auditing and Control
SAMPLE PROGRAM SEQUENCE - INFORMATION SYSTEMS MANAGEMENT
International Business Concentration (12 Credits)
The International Business Concentration expands students' perspective into the global marketplace. This concentration will prepare students for positions in international trade and in global businesses. The International Business Concentration provides students with a deeper perspective into the global marketplace as they learn more about how global markets and cultures influence business.
IBS2226 International Trade and Economic Analysis
IBS2240 International Management
IBS3341 International Banking and Finance
IBS4440 International Strategic Management
SAMPLE PROGRAM SEQUENCE – INTERNATIONAL BUSINESS
Management Accounting Concentration (12 Credits)
The Management Accounting Concentration provides management majors with a basic working knowledge of accounting so that they can understand the financial impact of their decisions. Students will learn concepts from financial accounting, cost accounting, and financial statement analysis. Budgeting and planning will also be covered. These accounting skills apply to all industries. The Management Accounting Concentration aligns with the educational requirements to take the Certified Management Accountant (CMA) Exam given by the Institute of Management Accountants (IMA). Candidates with a Bachelor's degree and successful completion of the exam will earn a CMA Certification after completing two years of work experience in financial management or management accounting. CMA Certification exams are not provided by Berkeley College, and their cost is not covered by tuition. Current information, including but not limited to, costs, examinations, and further requirements for certification must be obtained directly from the Institute of Management Accountants (IMA). The IMA website is www.imanet.org.
ACC1112 Financial Accounting II
ACC1113 Managerial Accounting
ACC2240 Cost Accounting
FIN4421 Financial Statement Analysis
SAMPLE PROGRAM SEQUENCE - MANAGEMENT ACCOUNTING
Project Management Concentration (12 Credits)
The Project Management Concentration presents essential knowledge and skills in the growing field of project management. In today's evolving business and technical marketplace, projects increasingly drive corporate strategic plans and technological innovation. The Project Management Concentration provides foundational and applied knowledge in the initiation, execution, and management principles applicable to the core knowledge areas for practicing project managers today. The program provides four courses starting with an introductory course in project management that establishes the building block of any program in project management. That course is followed by the study of the human resources management factors in the practice of project management. The progression follows with an advanced project management course that provides an in-depth study and application of qualitative and quantitative methods used in the management of very large and complex projects. Finally, the program ends with a specialized course in project risk management.
MGT3100 Project Management –An Introduction
MGT3105 Human Side of Project Management
MGT4110 Advanced Project Management
MGT4115 Project Risk Management
SAMPLE PROGRAM SEQUENCE - PROJECT MANAGEMENT
Supply Chain Management Concentration (12 Credits)
The Supply Chain Management Concentration is designed to create new areas of learning, and future career development for participants. The courses will fill a fundamental need to understand how businesses operate. The supply chain management principles that allow organizations to serve customers with their products, services, and other supported businesses, are presented. Participants will gain valuable insight into career opportunities that exist at most manufacturing, service, distribution, and e-commerce organizations. The Supply Chain Management Concentration will consist of case studies, global supply chain management news, and experiential learning. This concentration will bring participants closer to multiple and attractive opportunities in the business world, in both domestic and international organizations.
MGT3110 Supply Chain Management
MGT3210 Logistics and Distribution Management
MGT4120 Supply Chain Risk and Financial Management
MGT4210 Supply Chain Leadership and Resource Management