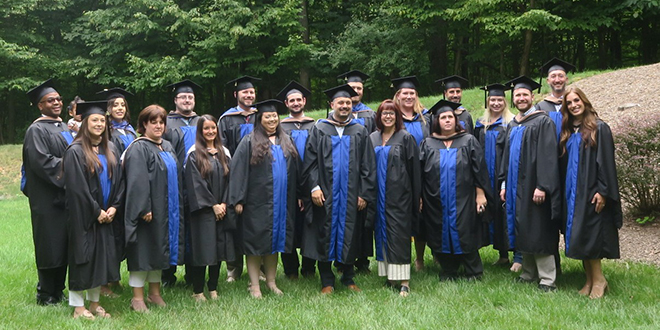 Affinity Employees Earn MBAs from Berkeley College, Leading to Career Advancement:

Two years after entering into a Corporate Learning Partnership with Berkeley College, 20 Affinity Federal Credit Union employees have earned their degrees. Investing in the continuing education of staff is part of the company's dedication to promoting success and advancement opportunities, according to Affinity CEO John Fenton. Tracy Van Brunt, one of the graduates, said that being part of Berkeley's program helped her receive a recent promotion to a director position.
Mission Statement
Berkeley College empowers students to achieve lifelong success in dynamic careers.



Berkeley College reserves the right to add, discontinue, or modify its programs and policies at any time. Modifications subsequent to the original publication of this information may not be reflected here. For the most up-to-date information, please visit BerkeleyCollege.edu.
Copyright © 2021 Berkeley College