Apply Now
Your journey begins here. Submitting the online application is the first step toward a successful career. Remember that help is always available every step of the way.
Fall Semester 2020 Deadline Information
Undergraduate - High School, Adult, Transfer, and Readmit:

September 1, 2020 (Classes start on September 8, 2020)
Need help? Click for Live Chat.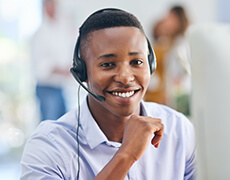 Have specific questions?
Admissions is available virtually to assist you.