Cerwise Education Partnership
Through Berkeley's partnership with Cerwise Education in China, professionals aspiring to advance professionally have access to excellent graduate-level education.
Master of Business Administration (MBA) in Management Program for Cerwise Students
Built on the proven tradition of business and professional education at Berkeley College, the Larry L. Luing School of Business® offers the opportunity for advanced study to prepare the leaders of tomorrow. The Master of Business Administration (MBA) degree in Management at Berkeley College is anchored in the core values of integrity, stewardship, sustainability, and inclusiveness, and designed to help exceptional individuals stand out in the professional world. The program can help Cerwise Education students expand their career opportunities and increase their earning potential.
Professors in the MBA program are selected for their excellent academic credentials and their relevant professional experience. Students in the program can choose from concentrations in several in-demand areas of specialization and may apply concepts from the curriculum to their current careers. Cerwise Education students will also benefit from valuable networking opportunities.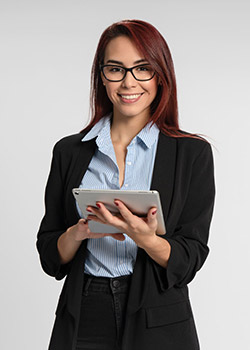 How to Apply for Graduate Admission into the Cerwise Program
Please review the application requirements and process to be sure you have all the necessary documents and information. Assistance is available through:
The Office of the Global Alliance
Contact: Ms. Yuan "Erica" Sun (bilingual Mandarin/English)
WeChat: GA-2022123456
Email: Yuan-Sun2@BerkeleyCollege.edu
Mobile: 1-914-536-0378
Required Documents:
Official transcripts from all undergraduate institutions (with certified English translations) and proof of graduation.
Proof of English language proficiency:

ELAT (minimum score of 91)

Resumé (a minimum of two years of professional employment is preferred).
Two letters of recommendation.
Personal statement.
Application for transfer credit (if the student is seeking transfer credit from another graduate institution).
Financial support documentation (showing at least $20,000).