Why Choose Berkeley?
Curriculum Quality and Professional Relevance
The MSN program is designed around career preparedness and the development of specialization-specific competencies. It integrates the educational standards established by the American Association of Colleges of Nursing (AACN) in The Essentials of Master's Education in Nursing.
Capstone and Practicum experience
The integrated capstone allows students to apply what they're learning in the field, and each practicum involves on-site supervised training. The capstone course, paired with the practicum experience, allows the student to work with an organization to solve real-world challenges that they will face in their career as advanced practical nurses by using the best available evidence.
Admission Associates
Our Admissions Associates are dedicated to supporting you. They'll help you navigate the Admissions process, and answer all your questions about Berkeley College.
Faculty
Our faculty is passionate and committed to helping you succeed in your field. Most faculty members in the MSN program have doctoral degrees. Students benefit from their professors' extensive academic and professional experience from nursing and different public service settings.
Academic Advisors
Our Academic Advisors will provide you with the tools to achieve your goals and help make sure you stay on track to meet program requirements.
Career Services
Our Career Services team works with students, alumni, and partner employers, providing job placement, identifying career opportunities, developing career search strategies, personal branding, and an overall career development plan for lifelong success.
Berkeley College reserves the right to add, discontinue, or modify its programs and policies at any time. Modifications subsequent to the original publication of this document may not be reflected here. For up-to-date and detailed information, please visit BerkeleyCollege.edu and view our catalogs at BerkeleyCollege.edu/Publications
Master of Science in Nursing (MSN)
Family Nurse Practitioner Program
Advance your career with a specialized degree.
The Master of Science in Nursing (MSN) degree program in the Berkeley College School of Health Studies is designed to help you expand your career options and increase your earning potential in one of today's most in-demand areas of nursing.
The Master of Science in Nursing – Family Nurse Practitioner Specialization program at Berkeley College is pursuing initial accreditation by the Commission on Collegiate Nursing Education (www.ccneaccreditation.org). Applying for accreditation does not guarantee that accreditation will be granted.
You may be eligible for 25% off tuition* in the Family Nurse Practitioner specialization track for the winter 2024 semester starting January 2. This is in addition to any tuition assistance offered by your employer.
The MSN program offers many benefits:
Executive format designed for working nurses
The programs can be completed in as little as 2.25 years through part-time study
Up to 9 credits can be transferred from other MSN programs
100% online synchronous coursework**
You'll learn from experienced professionals who offer personal attention, and comprehensive support services and resources are available, including career assistance for graduates.
* Grant cannot be combined with any other form of Berkeley College institutional aid. Applies to fall 2023 applicants only. Berkeley College scholarship awards are determined before all Post-9/11 GI Bill® amounts have been applied, not to exceed the remaining tuition amount.
** Some classes/simulations must be taken onsite at our Woodland Park campus. The program also includes off-site clinical rotations.
Catalog
You'll find additional information in our Catalog, including the different degrees offered, descriptions of the courses you'll take, the department faculty, and much more. You can always live chat or contact us with questions.
Admissions Contact
Director of Admissions, MSN program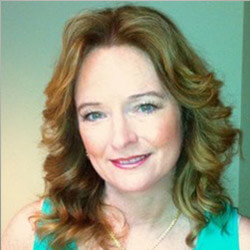 Locations Offered
To accommodate varying schedules and work time commitments, the MSN program is offered in a hybrid format with lecture courses being conducted online in a synchronous format. The program also contains clinical courses, which are to be completed at off-site facilities. Several courses contain a simulation requirement, which must be completed at the Woodland Park campus.
Frequently Asked Questions: MSN Program