General Business Program
General Business Bachelor of Business Administration Degree (BBA)
The Berkeley College General Business program can give you a broad base of powerful business knowledge.
The program and faculty emphasize critical thinking and problem-solving skills. You'll learn in an environment that simulates global business markets, where you'll have opportunities to work on projects that are focused on community engagement, as well as the chance to study under the guidance of experts on special topics such data mining, negotiations, business, and society. You'll gain the necessary skills for the competitive marketplace and also have the option of continuing your education or exploring different roles and industries.
Here's what sets the Berkeley General Business program apart: 
You'll get hands-on instruction

from professors with professional experience who also offer close, personal attention and tutoring outside of the classroom

You'll train with the current technology used in business
You'll have access to tutoring services, workshops, and seminars through the Center for Academic Success
You can choose an online BBA option that offers the opportunity to take concentrated courses in seven-week intervals
You may have the opportunity to participate in an internship or job-related assignment for a valuable learning experience
You'll have exceptional networking opportunities through faculty and alumni connections
Accreditation

The Larry L. Luing School of Business at Berkeley College has received specialized accreditation through the International Accreditation Council for Business Education (IACBE) located at 11960 Quivira Road in Overland Park, Kansas, USA for all undergraduate business programs, except for the Business Data Science Bachelor of Science Degree program. For a list of accredited programs please view our IACBE member status page.
Concentrations allow you to specialize in a particular area of interest that can complement your General Business degree
The Bachelor of Business Administration (BBA) degree program in General Business at Berkeley College offers different areas of specialization—known as Concentrations—that allow you take a series of focused elective courses that can help enhance your marketability in the professional world. Concentrations will be noted on your transcript upon completion of the degree.
General Business Concentrations are offered in:
Each concentration is comprised of a four-course (12-credit) sequence or a five-course (15-credit) sequence which replaces the existing electives.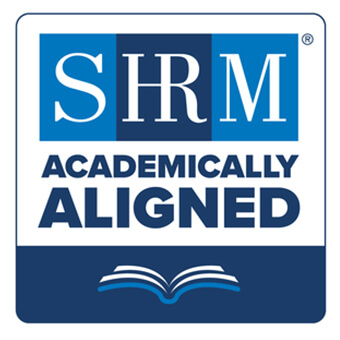 * SHRM Academic Alignment Program participants are recognized as SHRM academic partners and as such, are seen as a top choice for students seeking a career in Human Resources. Students enrolled in a SHRM HR aligned program are provided with the opportunity to earn their SHRM-CP credential prior to graduating, providing them with a competitive advantage in the job market.
Career Opportunities
Through input from industry advisory boards and a faculty with real-world experience, the Berkeley College General Business program can provide you with the knowledge, motivation, and learning experience to prepare for a variety of careers. 
Potential Careers in General Business:
Management

Leadership

Production

Operations

Marketing

Finance

Business Analytics

Human Resources
Catalog
You'll find additional information in our Catalog, including the different degrees offered, descriptions of the courses you'll take, the department faculty, and much more. You can always live chat or contact us with questions.
Locations Offered
The General Business BBA degree program is offered by Berkeley College New Jersey and Berkeley College New York. The General Business program courses are offered online and at various campuses as identified in the Course Schedule for each semester.
Testimonial
Taylor Peel
General Business Student
"Enroll, take the risk. For me it has been worth it. Berkeley is a very understanding school with a high level of education. The tutoring service makes it easier to do well."