Career Services
Berkeley College views career development and industry exploration as critical elements of education. In response, a full-service department of 25 Career Services specialists is dedicated to assisting students in identifying and pursuing job and internship opportunities.
Career counseling begins in the first semester with an orientation to the Career Services Department. Students are introduced to career counselors and the services offered by the department. Career specialists maintain contact with students throughout their studies at Berkeley, providing them with various forums to explore career opportunities.
Ultimately, Career Services will assist with resume and interview preparation and work with each student to pursue full-time positions that are best suited to students' majors, interests, and abilities. Berkeley graduates are eligible for free lifetime career assistance*.
Career Services by the Numbers for the 2018 Academic Year:
347 Companies and Organizations work with Berkeley College Interns
Berkeley Students completed over 1,000 career-building internships
310 Bachelor Degree graduates are enrolled in graduate degree programs
1,157 Job Postings in BerkeleyConnect – Student and Alumni Job Board.
Berkeley Connect
Berkeley Connect is an online database of full-time, part-time, and internship opportunities that students and alumni may access at any time.
Current Students: Log into Berkeley Connect with your Berkeley log-in information.
Alumni: Log into Berkeley Connect with your Berkeley username and password. To obtain your student ID number, please contact Michael Iris, Assistant Vice President, Alumni Relations & Online Career Services, at 973-405-2111 Ext. 6406 or Michael-Iris@BerkeleyCollege.edu.
For more information about Berkeley Connect, students should visit the Career Services office at their campus. 
LinkedIn Resources
Use LinkedIn Jobs to harness the power of your network to uncover insights such as who you know at a company, providing you an edge in your job search.
LinkedIn Salary allows students to understand their earning potential and make an educated decision based off accurate salary data.
LinkedIn ProFinder is a freelance platform to connect freelancers with real business projects.
Jobscan
Get your resume REALLY seen by hiring employers with Jobscan, a tool that gives you an instant analysis of how well your resume is tailored for a particular job and how it can be better optimized for an ATS (Applicant Tracking System).
Sign up for a free account using your Berkeley email address or stop by Career Services to discuss accessing a premium account: https://www.jobscan.co/register
GettingHired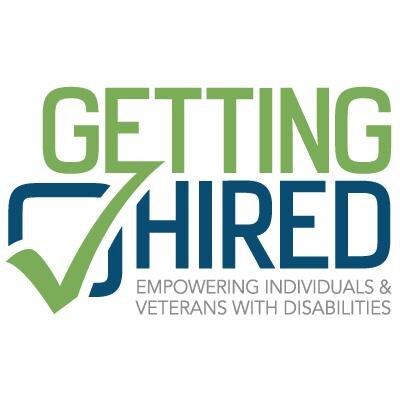 GettingHired is America's largest online career community for job seekers with disabilities. Search thousands of job openings across all industries, on a fully accessible site. Nationwide companies are actively seeking to hire talented individuals with disabilities with all levels of experience. Job seekers can also access free resources to help in their career development. Register for free: https://www.gettinghired.com/Students.aspx.
What Can I do With This Major?
What Can I Do With This Major? is a comprehensive web resource featuring more than 90 major and career profiles. Start exploring today-​https://whatcanidowiththismajor.com/major​
Look Who's Hiring Berkeley Interns and Grads:
Aaron Bail Bonds
Compassionate Care Hospice
McAloon & Friedman, P.C.
Queens Hospital Center
Accountemps
Covenant House
MG Security Services LLC
Regen, Benz & MacKenzie, CPAs
Aerotek
CSA Welfare Fund
Mount Sinai Hospital
Robert Half Legal
Ai Media Group
Destination Maternity
NADAP
Royal Chain Group
Ajilon Professional Staffing
Dress Barn
New York City Criminal Justice Agency
Samaritan Village
Allstate Insurance
Duane Reade
New York City Department of Probation
Sears
Ann Taylor
Emerald Financial
New York City Law Department
Securitas USA
Armani Exchange
Empire Bail Bonds
New York Eye & Ear Infirmary of Mount Sinai
Security Industry Specialist, Inc.
The Bachrach Group, Ltd.
Enterprise Rent-a-Car
New York Life Insurance Company
Sheltering Arms
BCBG Max Azria
Execu/Search Group
The New York Foundling
State Farm Insurance
Beacon Eldercare
EXL Service
The New York Times
Stuart A. Ditsky, CPA
Best Buy
Fastenal
Nine West
Summit Home Healthcare
Bloomingdale's
Fay Kaplun & Marcin, LLP
NYU Langone Medical Center
Target
Body Couture
FedEx
Omrani & Taub, P.C.
TD Bank
Brightpoint Health
Garden State Brickface
Optimum Security Services
The THRIVE Network
Bronx County District Attorney's Office
Garry Williams Showroom
The Osborne Association
Tricarico Architecture
The Broome Hotel
GoodTemps
PNC Bank
U.S. Bankruptcy Court
Capelli New York
Gracious Home
People's United Bank
Uniqlo
Cavalry Protective Services
H&M
Philadelphia Police Department
University Physicians of Brooklyn,
SUNY Downstate Medical Center
Center for NuLeadership on Urban Solutions
Heightened Security Inc.
Pier 1 Imports
Verizon Wireless
Century 21 Department Store
The Home Depot
Queens County District Attorney's Office
Wells Fargo
Charming Charlie
Interline Employee Assistance Program
 
White Plains Hospital
City National Bank
J.Crew
 
YMCA
Columbia Bank
Jordache Enterprises
 
Zbrella
Command Security Corporation
Law Office of Verp & Leddy LLC
 
 
Community Counseling & Mediation
The Legal Aid Society
 
 
 
Levi Strauss & Co.
 
 
 
Lindenwold Police Department
 
*While the college is in operation