International Business Programs
International Business Associate in Applied Science Degree (AAS)
International Business Associate in Science Degree (AS)
International Business Bachelor of Business Administration Degree (BBA)
International Business degrees designed to take you further.
Today's global market place needs managers with a global mindset to meet the diverse needs of people of different geographic regions and different cultures. To prepare you for this exciting field, the International Business program at Berkeley College can provide you with:
An integrated foundation in international trade, marketing, finance, and management that focuses on global business practices

A unique set of analytical and problem-solving skills to understand and address emerging global issues and opportunities 

Opportunities for

extended simulation projects running a global business
The chance to participate in Model United Nations conferences with students from around the world
Be diverse.
The International Business program can prepare you for a variety of roles in the global market place through a combination of a strong core business curriculum, discipline-specific courses, and career management training. An extremely diverse student body and faculty also helps to expose students to other cultures and customs. 
Here's what sets the Berkeley International Business program apart:
You'll learn from professors (many with doctorate degrees) with high-level international business experience who also offer close, personal attention, and tutoring outside of the classroom

You'll work on projects that are focused on community engagement
You'll study special topics such as diplomacy and negotiations, business intelligence and analysis

You'll master the current technology used in business, as well as effective oral and written communication skills
You may have the opportunity to participate in an internship or job-related assignment for a valuable learning experience
You can transition seamlessly

between Associate's and Bachelor's degrees
Tutoring services, workshops, seminars, and other support services are available through the Center for Academic Success. You'll also have the opportunity to participate in student chapters of professional associations, student clubs, and alumni groups that can help you make important industry connections.
Accreditation

The Larry L. Luing School of Business at Berkeley College has received specialized accreditation through the International Accreditation Council for Business Education (IACBE) located at 11960 Quivira Road in Overland Park, Kansas, USA for all undergraduate business programs, except for the Business Data Science Bachelor of Science Degree program. For a list of accredited programs please view our IACBE member status page.
Concentrations allow you to specialize in a particular area of interest that can complement your International Business degree.
The Bachelor of Business Administration (BBA) degree program in International Business at Berkeley College offers eleven different areas of specialization—known as Concentrations—that allow you take a series of focused elective courses that can help enhance your marketability in the professional world. Concentrations will be noted on your transcript upon completion of the degree.
International Business Concentrations are offered in:
Each concentration is comprised of a four-course (12-credit) sequence or a five-course (15-credit) sequence which replaces the existing electives.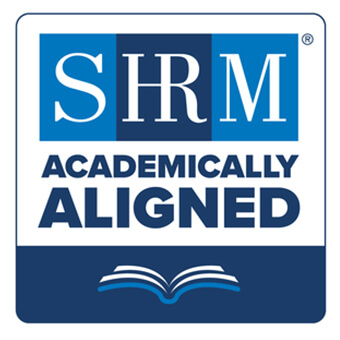 * SHRM Academic Alignment Program participants are recognized as SHRM academic partners and as such, are seen as a top choice for students seeking a career in Human Resources. Students enrolled in a SHRM HR aligned program are provided with the opportunity to earn their SHRM-CP credential prior to graduating, providing them with a competitive advantage in the job market.
Career Opportunities
Potential Careers in International Business:
Graduates pursue a wide range of positions, including careers in business analytics.
International Business
Business Analytics
Catalog
You'll find additional information in our Catalog, including the different degrees offered, descriptions of the courses you'll take, the department faculty, and much more. You can always live chat or contact us with questions.
Locations Offered
The International Business BBA, AAS, and AS degree programs are offered by Berkeley College New Jersey and Berkeley College New York. The International Business program courses are offered online and at various campuses as identified in the Course Schedule for each semester.
Frequently Asked Questions: International Business
Testimonial
Maurice K. Barrett
Berkeley College Alumnus
"Berkeley taught me to focus in order to tap into the best functioning version of myself. I learned to sharpen every tool in my toolbox, no matter what the project. Aim high and then ask yourself why you didn't aim higher."