Accounting Programs
Business Administration - Accounting Associate in Applied Science Degree (AAS)
Accounting Bachelor of Business Administration Degree (BBA)
Be precise. Be prepared.
The Berkeley College Accounting programs can prepare you to manage a company's finances.
Every company and organization depends on accounting professionals. Because accounting is such a critical component to their success, companies look for individuals with both the knowledge and the real-world skills to manage their finances. That's exactly what Berkeley's Accounting programs focus on.
At Berkeley College, Accounting degree programs are developed with input from Advisory Boards made up of industry experts to prepare students for a range of career opportunities with accounting firms, public and private companies, and many other types of organizations.
Here's what sets the Berkeley Accounting program apart:
You'll learn financial and managerial accounting theory and how to apply that knowledge in a business environment
You'll develop critical-thinking and problem-solving skills that can help you stand out in the professional world
You'll master analytics and technology used by accounting professionals, including the creation and management of spreadsheets, databases, and more
You'll get hands-on instruction from professors with professional accounting experience
You'll participate in a capstone course designed to put theory into practice
You may have the opportunity to participate in an internship or job-related assignment for a valuable learning experience
You can transition seamlessly between Associate's and Bachelor's degrees
Tutoring services, workshops, seminars, and other support services are available through the Center for Academic Success. You'll also have the opportunity to participate in student chapters of professional associations, student clubs, and alumni groups that can help you make important industry connections.
Accreditation

The Larry L. Luing School of Business at Berkeley College has received specialized accreditation through the International Accreditation Council for Business Education (IACBE) located at 11960 Quivira Road in Overland Park, Kansas, USA for all undergraduate business programs, except for the Business Data Science Bachelor of Science Degree program. For a list of accredited programs please view our IACBE member status page.
Career Opportunities
Potential Careers in Accounting:
Graduates of the Accounting program pursue positions in:
Government Accounting
Non-Profit Accounting
Public Accounting
Catalog
You'll find additional information in our Catalog, including the different degrees offered, descriptions of the courses you'll take, the department faculty, and much more. You can always live chat or contact us with questions.
Locations Offered
The Accounting BBA and AAS degree programs are offered by Berkeley College New Jersey and Berkeley College New York. The Accounting program courses are offered online and at various campuses as identified in the Course Schedule for each semester.
Testimonials
Marie Licata
Berkeley College Alumna
"Many of my Accounting professors were actual CPAs working in the field. They were able to bring their professional experiences to the classroom. And they were very in tune with the needs of the students."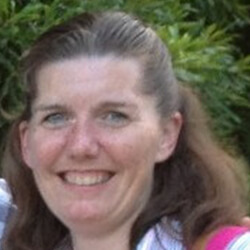 Sean Smith
Berkeley College Alumnus
"The Berkeley College staff were a great resource for me. They helped me every step of the way."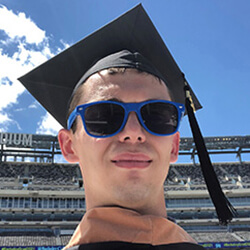 Video
Berkeley College Accounting Student: Romaine Duncan