Tuition and Financial Aid
Berkeley College has always been committed to providing outstanding value for students and families. A staff of professionals helps students and families to understand the financial options and complete any necessary applications. In addition to government grants and loans, Berkeley College offers a number of direct grants and scholarships to qualified students each year. 
Tuition Payments
Tuition is payable 4 weeks prior to the first day of classes according to the published schedule. For students admitted or readmitted after this due date, tuition is payable at registration.
Tuition may be paid in person, by mail, or online through Student Self-Service. The Student Accounts Department accepts payment by check, MasterCard, Visa, American Express, Discover, or wire transfer. Billing for tuition and fees is done on a semester basis, although the student may make one payment in full for the entire academic year. Instructions for registration and payment of term bills are sent by mail to all students for their first term. Subsequent term bill information is available to students online through Student Self-Service 10 weeks prior to the start of each term. It is the student's responsibility to obtain and pay the term bill on time. Students who fail to make arrangements for payment of the term bill on time will lose their ability to maintain their course schedule for the term. In addition, a late registration fee may be charged for re-instatement of a student's course schedule.
The College reserves the right to make any changes in the schedule of hours or in the courses of study that may be desirable.
Important Financial Aid Links
Four Steps to Apply for Financial Aid at Berkeley College
1. Create an FSA ID
To create an FSA ID go to fsaid.ed.gov. Watch the video below for more information about the FSA ID.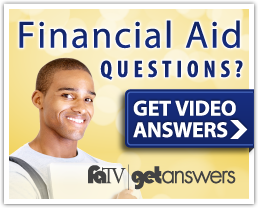 2. Submit the FAFSA (Free Application for Federal Student Aid)
You may apply electronically at fafsa.ed.gov as soon as possible after October 1. Be sure to include our Title IV institutional code for the campus/campuses you are interested in attending:
New York: 008556
New York City
Online - New York
White Plains
New Jersey: 007502
Newark  
Online - New Jersey 
Paramus
Woodbridge
Woodland Park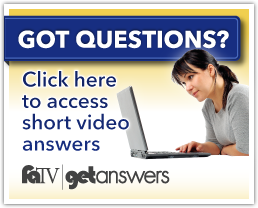 3. Review and Verify
Review financial aid package and submit any required verification documents to the Financial Aid Office.
4. Questions
If you have any questions as you move through the process, please contact us at 973-200-1148 or email us at studentfinance@BerkeleyCollege.edu.
Click here to check out other Federal Student Aid resources.
Other Helpful Links
Expected Family Contribution (EFC) Estimator 
New Jersey Higher Education Student Assistance Authority 
New York Higher Education Services Corporation