High School Graduates
Be adventurous
As a recent or soon-to-be high school graduate, you have your whole future in front of you. And that's exactly what Berkeley College can prepare you for. Everything we do is designed to help you achieve professional and personal success. There are more than 900 Berkeley College associates—administration, faculty, and staff—focused on helping you reach your full potential. And we hope you'll take the time to learn why Berkeley College is the perfect fit for so many students.
Be wise
Choosing a college is an important decision. Be sure to consider your long-term goals when evaluating whether or not a school is right for you. At Berkeley, our programs are designed to give you the skills you'll need to succeed in the real world. You'll learn in small classes, where you'll get personal attention from supportive professors who've been chosen for both academic excellence and professional experience in the subjects they teach. They share their firsthand knowledge to prepare you for your career.
Be flexible
Berkeley makes it easy to balance an excellent education with your family, work, and other commitments. You can study full- or part-time, days or evenings/weekends, and on-site (at our four NY and NJ campuses) or online. Many students combine on-site and online classes.
Be ready
Many Berkeley College programs include an internship, job-related assignment, or practicum for a valuable learning experience. This can give you valuable experience that can be a tremendous advantage when beginning a career. You'll also work closely with your Advisor and with Career Services throughout your time at Berkeley.
Be engaged
While studies come first at Berkeley College, you'll also have the opportunity to engage in a variety of extracurricular activities. There's always something going on—clubs (social, academic, service, and more), athletics, trips (New York City theaters, museums, and business field trips are just a few of the many destinations), Berkeley strives to offer a vibrant campus life that appeals to the interests of every student.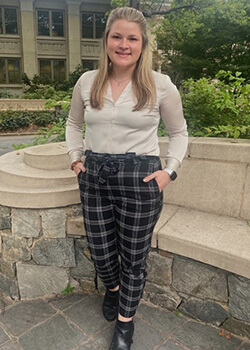 To be considered for admission, the following information must be submitted:
Certification of high school graduation or the equivalent
An application for admission, and a non-refundable $50 application fee
In evaluating candidates, the Committee on Admissions takes into consideration your individual interests, your motivation to succeed in a chosen profession, and prior academic achievement. Basic requirements for admission include graduation from an accredited high school or equivalent and an entrance exam or SAT/ACT scores
A personal interview is strongly recommended
Official high school transcript(s)/e-transcript(s) need to be emailed to Transcripts@BerkeleyCollege.edu
Applicants to the School of Health Studies and the Business Data Science program have additional requirements
Applicants are encouraged to contact the Director of Admissions at the campus of their choice to schedule an appointment with an Admissions Associate to discuss educational objectives and career plans and to receive an on-campus tour
Million
in Berkeley College institutional aid was provided to qualified students during the 2022-2023 award year
Students
including more than 420 international students representing 49 countries
of Students
enrolled in fall 2022 are studying online or through a combination of on-site and online classes