Empowering lives for 90 years!
B.F.A., 3D Digital Visualization Program Online and On Campus
3D Digital Visualization Bachelor of Fine Arts Degree (B.F.A.)
Add a new dimension to your creativity
Digital visualization is an important career that continues to grow dramatically throughout many different industries. In the Berkeley College 3D Digital Visualization Bachelor of Fine Arts (B.F.A.) degree program, you'll learn to communicate architectural and graphical concepts and information using advanced 3D modeling software tools as you develop the advanced skills, knowledge, and understanding of digital design and modeling that employers look for. 
Earning a B.F.A. in 3D Digital Visualization can prepare you to pursue a career as a skilled professional in a wide range of fields, such as:
Architecture
Interior design
Construction
Graphic design
Industrial design
Art
Animation
Gaming
You'll take a core sequence of required technical courses and also have the opportunity to select elective courses to further emphasize the career path you want to pursue.
Berkeley's 3D Digital Visualization degree program is offered at the following locations:
Faculty Testimonial
"The Berkeley College B.F.A. in 3D Digital Visualization program facilitates collaborative and interdisciplinary efforts focusing on a core sequence of required technical and elective courses. Additionally, the student has an opportunity to select electives from the Interior Design and Graphic Design department to further emphasize the career path they want to pursue, such as architecture, interior design, construction, graphic design, industrial design, art, animation, and gaming as skilled professionals."
Professor Jason (Kyong Hwan) Lee, NCIDQ, ASID, IDEC, Assoc. AIA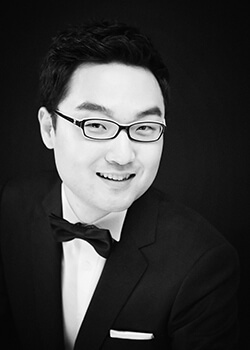 Here's what sets the Berkeley 3D Digital Visualization program apart:
You'll learn in small classes with personal attention from instructors with real-world experience
A curriculum that focuses on exploring design fundamentals, theory, visual communication, culture, and history
Studio-based, hands-on projects, exploring all aspects of digital visualization
Learning advanced 3D modeling software used in the design industry
You'll be prepared for a wider range of career opportunities than many programs because of the rich and diversified curriculum and the professional experience of the faculty
You'll have access to current technology used by design professionals
An emphasis on critical thinking and creative problem solving
You'll have opportunities for field trips, guest lectures, and other related events
You may have the opportunity to participate in an internship or job-related assignment for a valuable learning experience
You'll have exceptional networking opportunities through faculty and alumni connections
Potential Careers in 3D Digital Visualization:
Graduates of the 3D Digital Visualization program pursue positions in:
Professional 3D Artist
Multimedia Artist
Architectural Visualizer
3D Rendering and Graphic Artist
Visualization Designer
3D Graphic Designer.
You'll find additional information in our Catalog, including the different degrees offered, descriptions of the courses you'll take, the department faculty, and much more. You can always live chat or contact us with questions.
Frequently Asked Questions: 3D Digital Visualization
Still have questions? Visit our Live Chat to speak with a representative.