Families share the pride of a Berkeley College diploma!
The typical college graduation conjures up images of proud parents celebrating the accomplishments of their precious children. At the annual Berkeley College Commencement ceremony, the pride extends much further.
In addition to young adults, Berkeley graduates include parents themselves, who are often accompanied by their children to celebrate the milestone. Children share the triumph and benefit from the example set for them.
Husbands and wives also bask in the moment, citing the support of their spouse in helping them through the years of sacrifice to prepare for a new career. Finding the time to study, despite the hectic schedule of family life, makes that diploma even more treasured.
Even grandparents—who may have put off the goal of a college education for many years—savor that walk across the graduation stage at Newark's Prudential Center in front of multiple generations of their families. They are equally proud of making the statement that it's never too late to pursue your dreams.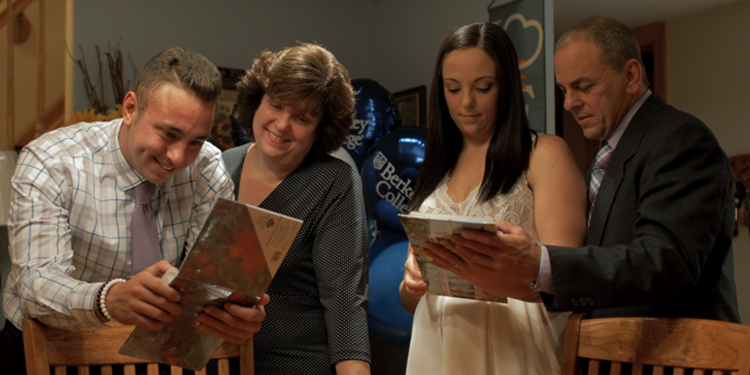 Joan Bezzina, mother of Berkeley graduates Michael and Angela Bezzina, recalls the family atmosphere at the College, "I felt as if Berkeley was my college as well. It was such a friendly place—it really felt like a family." She continued, "My kids got to know professors and even administrators on a personal level. And because of the attention they received, they both did extremely well. Angela is an accountant and Michael is working with the firm where he did his internship."
To spotlight Berkeley's diversity, the "Call My Name 2" video was produced as a follow-up to last year's well-received television commercial that focused on the thrill of graduation. This time, however, the story is told from the perspective of the loved ones of graduates, not the students themselves. The video concept calls attention to the obvious pride in a Berkeley diploma, as students of all ages—and from all backgrounds—graduate to a better future.
The views and/or opinions in this article are those of the individuals interviewed. The academic achievements and/or employment outcomes described in this article are specific to each individual and are not a guarantee of similar results for past or current students. For up-to-date and detailed information, please visit BerkeleyCollege.edu and view our catalogs at BerkeleyCollege.edu/publications.