Berkeley College Ice Cream Social with iHeartMedia's Honey German is a Hit After Finals!
Tonya Johnson
27 August 2018
To celebrate the end of spring 2018 semester, the Berkeley College Admissions Department in Woodland Park, NJ, hosted an outdoor ice cream social on July 31 in front of Renaissance Hall.
As students were completing their final exams, Linda Pinsky Mauro, Campus Operating Officer, introduced them to special guest Honey German and her street team from iHeartMedia/Power 105.1.
"I thought the event was well received. We were able to engage with students in a fun-friendly environment," Linda said. "Honey German was the highlight of the day."
Born in Harlem – raised in Uptown Manhattan, Honey studied criminal justice at Long Island University. As she was preparing to take the LSAT for admissions into law school, Honey finally decided to follow her true passion for a career in media, television, and radio. As an on-air personality, music coordinator, and digital content producer for Power 105.1, she said the best part of her job is empowering her listeners each day by sharing important information.
When she's not busy working at the radio station, blogging at Honeygerman.com, interviewing celebrities, and covering red carpet events, the Garden State resident enjoys shopping local boutiques, frequenting restaurants, and attending weekly church services in Essex County New Jersey.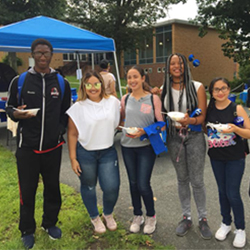 Students and staff stopped by the iHeartMedia table to for a chance to win tickets to the Beyoncé and Jay-Z, On the Run Tour II, and free seats to a Mets game.
"I love having conversations to promote the radio station!" said Zach, a Promotions intern with iHeartMedia. "I love music and everything radio. I love interacting with people who love the station, and giving away free stuff," he smiled. "It gives people a reason to come up to you and then you get to talk with them without having to go sell something."
The New Jersey resident who goes to school in California, is thrilled to be working as an iHeartMedia intern during his summer break from college. He looks forward to applying his future Business degree to a career in media, entertainment or music.
The ice cream social was open to the public - as promoted on social media, so Berkeley College associates were readily available to answer questions about the admissions process, financial aid, and academic advisement. Free t-shirts, drawstring bags, and water bottles were also available.
"I didn't get to meet Honey personally," student Nicole Brown said, 'but I liked the give-away offers - it was a nice event."
Nicole enjoys coming to Berkeley College events when she's not too busy on campus. "Berkeley has been great – I'm being well prepared for my future," the Surgical Technology major added.
Through the school's partnership initiative with iHeartMedia, Honey made another special appearance at the Berkeley College New York City location last year to speak with students about overcoming obstacles and how she broke onto the radio scene. She encourages everyone to follow their dreams and never give up.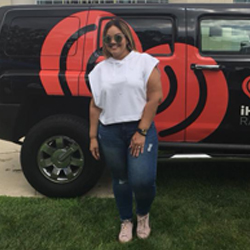 Berkeley College caught up with Honey for a one-on-one interview to learn more about her life, her best career advice, and upcoming projects:
Berkeley College: Why did you switch from criminal justice to the media entertainment industry? Was the career transition difficult?
Honey German: I went to school for criminal justice, but I always loved media, television, and radio. I said to myself, 'I've got to give this radio thing a try because I can't keep denying how I feel or what I really want to do.' I applied for a digital job with iHeartMedia four years ago, and that's how I got into media. At the time it was a super entry level position and I took a huge pay cut, but I worked my way up.
BC: What is your favorite part of being on the radio?
HG: Connecting with the people. When you step to the microphone you get to inform people about what's going on in their communities, and in the world. With the internet and social media, now you can connect with hundreds of thousands of people at the same time. Being able to deliver a message is the most important part of the job for me.
BC: What is your best advice for those who want to follow in your footsteps?
HG: Build your own and don't wait for people to hand anything to you, because that's not a thing anymore. Today's students have a great advantage that I didn't have 10 years ago! They have got to get straight to work at creating their own stuff. There's YouTube, Twitter, Facebook, Instagram, - you no longer have to wait for a radio station to hire you. You can stream a live podcast or video blog. There are a million things you can do to create your own opportunities. That's why I started blogging.
BC: Who inspired you along the way?
HG: My mentor is Angie Martinez – she's the first person I worked with in radio. She's a legend and has been in New York Radio for 20 years. I work as a celebrity news correspondent for The Angie Martinez Show, so she taught me everything that I know. My story is one in a million and I've been beyond blessed. I'm a strong believer in God and I feel like God waited and waited and waited, until I was ready - at the right age and right maturity level – then He paired me with Angie. We talk about whatever is trending in the news.
BC: How can students apply for the iHeartMedia internship program?
HG: We're one of the only companies that offer a paid internship. The link for our fall internship program is posted on the iHeartMedia website. We hire interns year-round for spring and summer too. We hold them accountable for the jobs that they do and teach them about work ethics. When I spoke at Berkeley College last year, I met a girl who really wanted to intern with us so I gave her the link and she worked for The Angie Martinez Show. Students can also apply for internships at Z100, 103.5 KTU, and The Breakfast Club.
BC: What is your biggest take-away from working in radio?
HG: You have to work hard every day. It's not about one day I show up, one day I don't feel good, and the next day I don't want to work. No, you have to show up every single day like it's your first day on the job. That's what I've done for the past four years. Show up and give it your best! You've got to have that fire in you. If you don't, you're going to dim out.
BC: What are some of the biggest challenges for women working in this industry?
HG: Sometimes females shy away from a job or an opportunity within the company because 'there are five men in the room, and I don't want to be the only female.' No, you've got to get in there. Females are great leaders – we are detail oriented and responsible. There are so many qualities that we have but we see men in suits and we fall back. Apply for the job, then once you're in there, demand respect and equality.
BC: Besides the iHeartMedia partnership with Berkeley College, what other types of speaking engagements do you attend?
HG: I'm really big on giving back to the community. I host Teen Talks about having self-confidence, the importance of a good education, and pursuing your dreams. I find that a lot of girls feel like they don't look a certain way, so they don't go for what they want. It's about getting out of your head and overcoming the fears that are holding you back from your dreams. I myself have been there. I talk for the plus-size girls, the Hispanic girls, and the underprivileged. I'm here to represent all of us.
BC: What's next for you?
HG: I feel like I've already mastered the whole radio personality-media personality aspect of the business, but there are very few women in programming. It's a male-dominated field, but we're trying to infiltrate – lol! As a music coordinator, I'm also part management. My boss, Thea Mitchem, Executive Vice President of Programming for the company's Northeast Division, is very big on women empowerment and helping women rise. She took me under her wing and is molding me into a mini-her. In my dual role as a station manager, I meet with labels, new artists, and work with the sales and marketing divisions. Right now I'm currently securing acts for the pre and after party events at Powerhouse, our biggest concert of the year in October. The Angie Martinez Summer BBQ is also coming up in August.
Honey German will return to Berkeley College on Wednesday, September 19, from 10:30 AM to 12:30 PM, to engage with students during a social event at the Brooklyn campus located at 255 Duffield Street, Brooklyn, NY 11201. 
The views and/or opinions in this article are those of the individuals interviewed. The academic achievements and/or employment outcomes described in this article are specific to each individual and are not a guarantee of similar results for past or current students. For up-to-date and detailed information, please visit BerkeleyCollege.edu and view our catalogs at BerkeleyCollege.edu/publications. 
Related Posts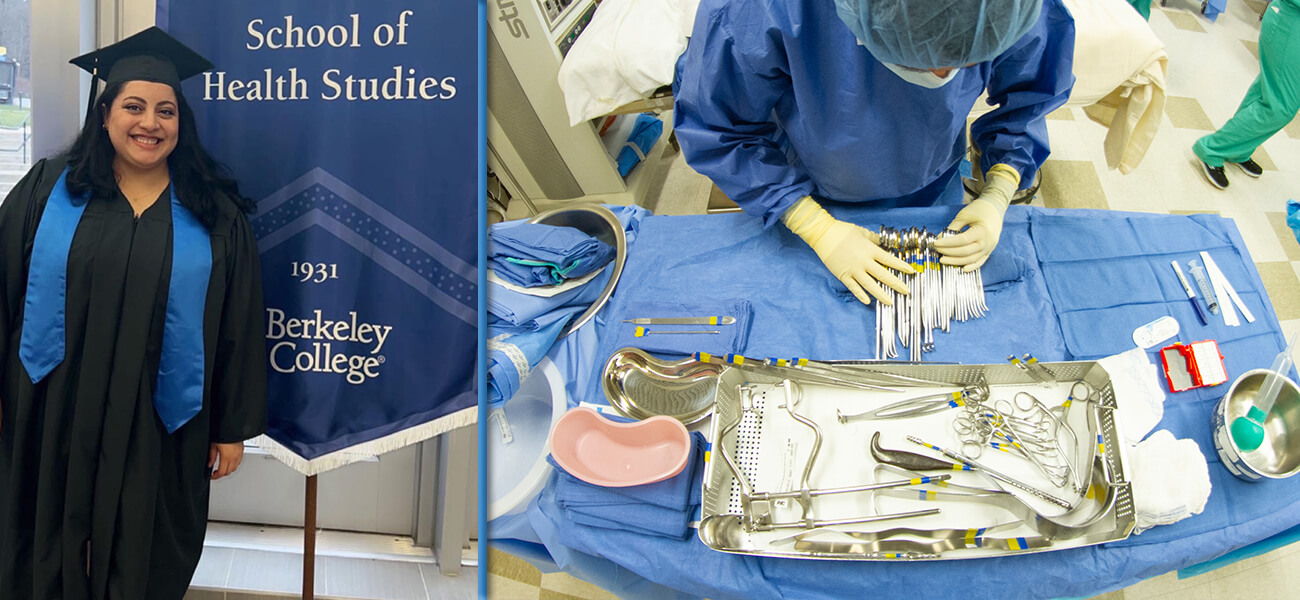 Surgical Technology
Health Services
Woodland Park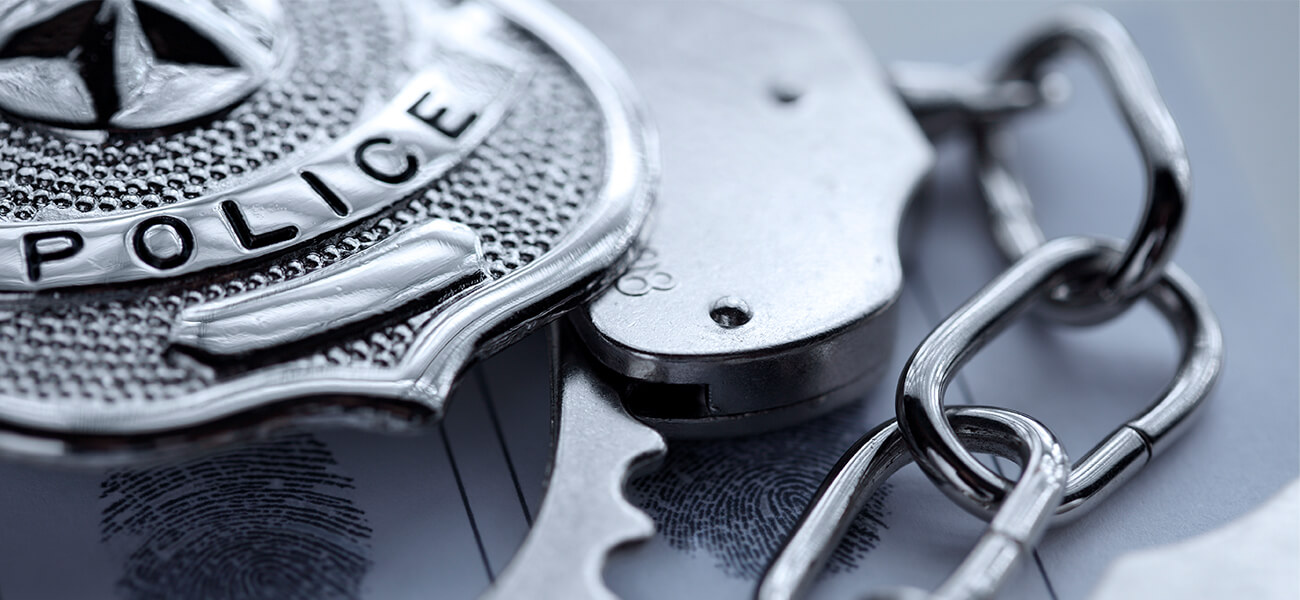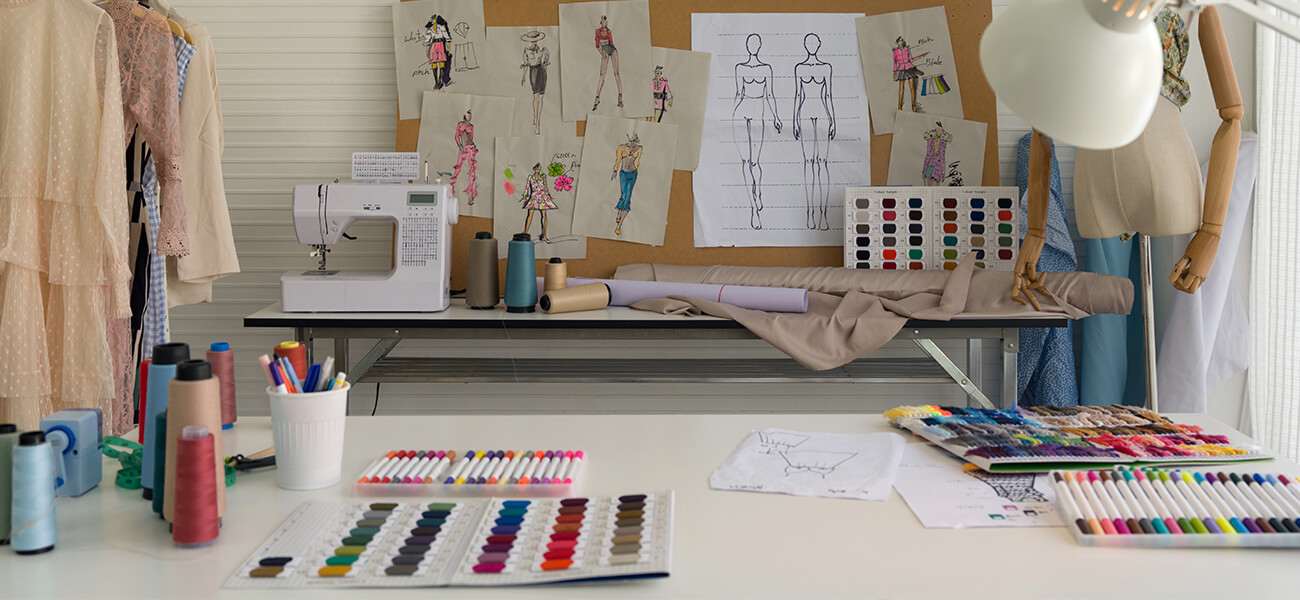 Management
Fashion
Alumni
NYC Midtown
Woodland Park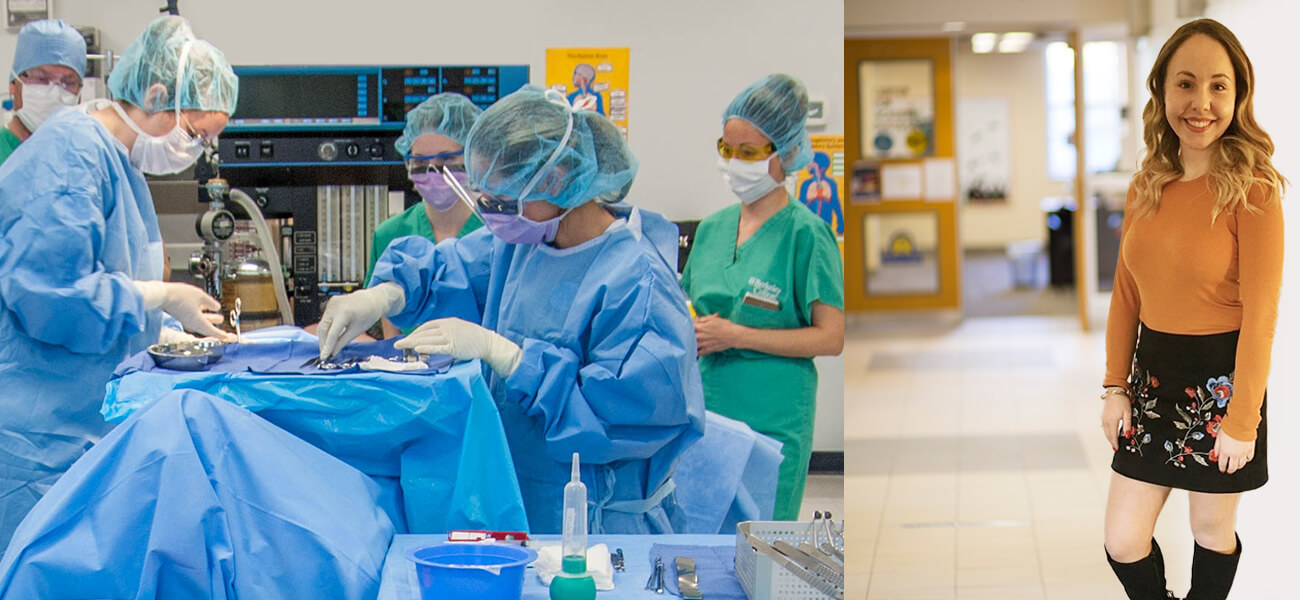 Health Services
Woodland Park
Students
Surgical Processing Technician