Berkeley College Spotlights "A Day in the Life with a Disability"
Tonya Johnson
08 November 2018
To recognize the importance of National Disability Employment Awareness Month, Berkeley College presented "A Day in the Life with a Disability" on Wednesday, October 24 in New York City.
The Berkeley College community listened to the live broadcast of individuals who shared their experiences living with visible and invisible disabilities in the workplace.
The program producer and moderator, Dr. Sharon McLennon-Wier, Berkeley College Director of Disability Services, explained the many challenges that individuals living with a disability are still facing in 2018.
"Even though we are in a situation now where we have a pretty low unemployment rate for people living in the United States, people with disabilities still have the highest unemployment rate in the country," she noted. "People who are blind or visually impaired have a higher unemployment rate than people who are deaf or hearing impaired. People who have a spinal cord injury, have a higher unemployment rate compared to someone with cancer.
The more complicated or stigmatized the disability, the more people living with impairments struggle to obtain employment, or maintain the cost of living being under-employed.
"At Berkeley we prepare students and alumni for the diverse global workforce experience," said Amy Soricelli, Berkeley College Vice President, Career Services. "So often today you are likely to have a coworker with a disability."
Educating the Community
To further assist Berkeley College faculty and associates who advise the more than 300 disabled students on campus, Dr. McLennon-Wier, created a user guide, "Advising Students with Disabilities: Information for Academic Advisors, March 2018." To further improve the quality of student services, she has trained more than 1,700 employees.
During the fall semester 2018, Dr. McLennon-Wier, attended every New Student Orientation in efforts to inspire students to utilize support services available at their campus. As an associate at Berkeley College, who has successfully navigated her work and social lifestyle as an individual who is totally blind, she understands the importance of being a spokesperson for others.
Overcoming a Disability
In addition to Dr. McLennon-Wier, other guest speakers included: Preston Burger, CUNY LEADS Advisor at Bronx Community College; Tabitha Haly, Vice President, Developer Lead, at JPMorgan Chase; Jordan Burnham, Director of Student Engagement at Minding Your Mind; Leydy Rodriguez, Peer Specialist at ACCESS-VR; and Kenneth Emeghebo, Career Counselor, Berkeley College, and Master of Ceremonies.
Preston spoke on "invisible disabilities" such as living life with Asperger's Syndrome, a high- functioning autism spectrum disorder. He explained how he excelled academically throughout his life, and graduated from Princeton University. His challenge is with understanding social cues. "I have no filter." Preston advised audience members to be open with their disabilities in the workplace so that proper accommodations can be made for a supportive and accessible environment.
"To start and maintain a disability services program you need a team," Dr. McLennon-Wier said. "You need the buy-in of people with and without disabilities."
Tabitha, an accomplished professional in the financial services industry and singer/songwriter, shared her heart-wrenching quest for love as a woman who suffers from muscular dystrophy. When asked about how individuals with a disability can overcome shyness and feeling like they are being judged, she said, "Keep being social. Speak up even when you are shy. Think about asking people what they like to do. Ask people questions about themselves … then people will open up and you will feel comfortable opening up."
Jordan discussed the journey that led him to become a mental health advocate, including his bouts with depression and alcoholism in high school, and a failed suicide attempt after jumping from his nine-story bedroom window during his senior year in high school. He said the fall left him physically scarred, but impassioned with a calling to help others who suffer from depression and mental-health disorders. "Bipolar doesn't define me. My work and the passion that I have for my job is what defines me today."
Now more than 11 years later, Jordan is enjoying life and loves his role as a mental health advocate. He helps middle school and high school students start mental health clubs and is a national public speaker on the topic.
Leydy, a native of Colombia, discussed the stigma of having a mental disability. "What is the face of someone who has a mental illness?" she asked the audience. "Breaking those chains of thinking about what my community would say about me saved my life. The meaning of life is living – getting out there in the morning and making it happen."
The first annual event that Berkeley College presented in 2017, "Work Matters for All: Personal Stories of Disability and Professional Success," was well received with plenty of interest and participation. "It's very important that we really educate our students about the different career tracks that have good, gainful employment, but that they will also actually get hired for in those fields, despite having a disability, Dr. McLennon-Wier said."
By continuing to offer events like these at Berkeley College campus, she wants the staff to realize just how complex this population truly is.
The views and/or opinions in this article are those of the individuals interviewed. The academic achievements and/or employment outcomes described in this article are specific to each individual and are not a guarantee of similar results for past or current students. For up-to-date and detailed information, please visit BerkeleyCollege.edu and view our catalogs at BerkeleyCollege.edu/publications. 
Related Posts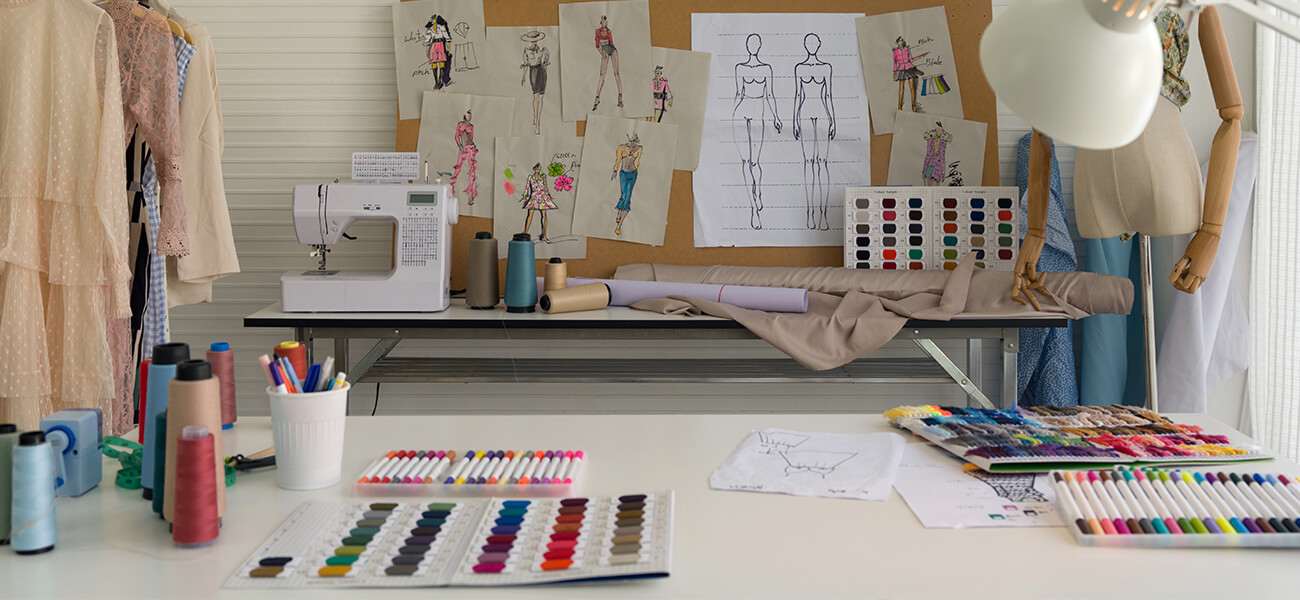 Management
Fashion
Alumni
NYC Midtown
Woodland Park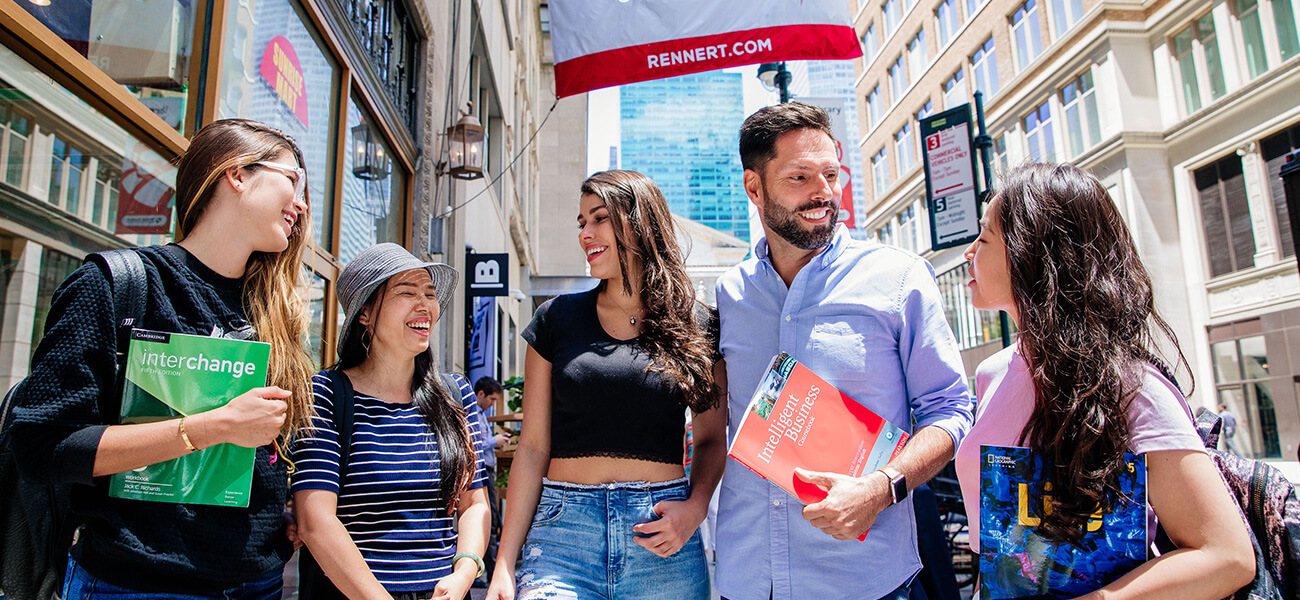 Rennert
NYC Midtown
International Students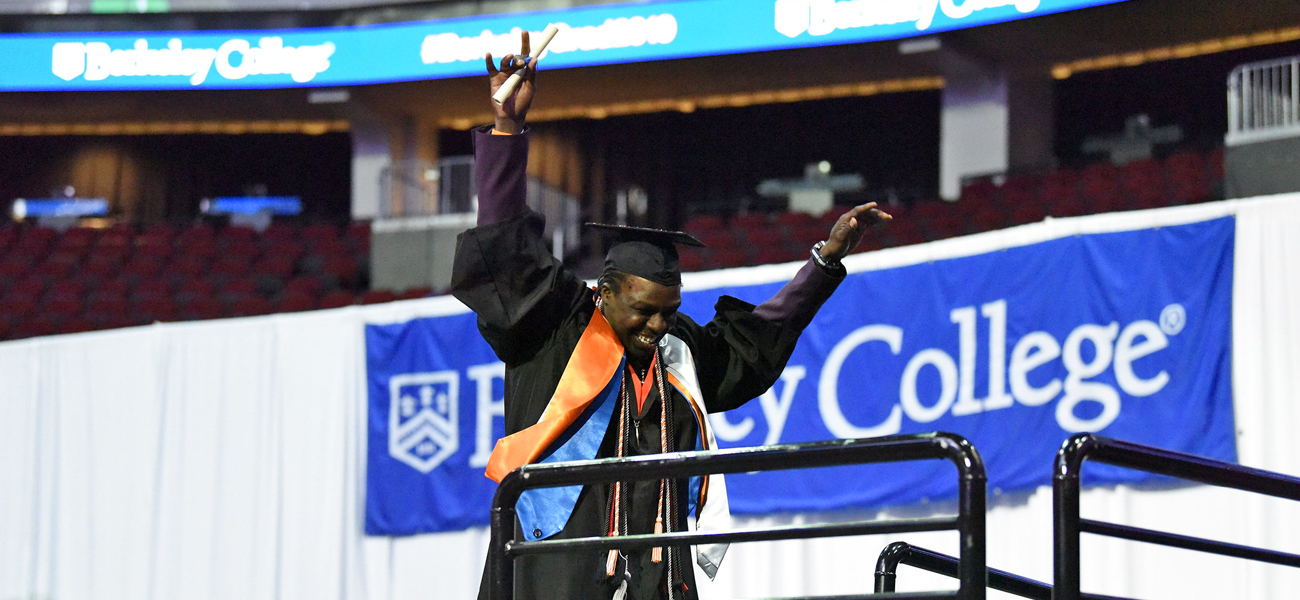 Alumni
Students
NYC Midtown