Berkeley College Business Student Inspired by Women in Leadership
Tonya Johnson
14 November 2018
Commitment.
Leadership.
Integrity.
Those were Stacy Podelski's three biggest take-a-ways on day one of the "Women in Leadership: Breaking Barriers" event held at Berkeley College on October 17 in New York City. Day two of the program was hosted on October 18 at Berkeley's Woodbridge, NJ campus.
More than 450 participants engaged with one another to share stories about overcoming adversity, and moving forward in the workplace. A round-chair student discussion followed, along with a Lunch and Learn Business Workshop hosted by Amy Soricelli, Vice President, Career Services, Berkeley College, and Elana Zolfo, Ed.D, Dean, Larry L. Luing School of Business. This is the fourth consecutive year that Berkeley College hosted the globally recognized celebration in recognition of Women's Entrepreneurship Week.
"The event was really powerful, especially if you're a woman who wants to start your own business," said Stacy. "I never really had the tools or knowledge to start my own business, so to be able to learn from the people who have actually been there and have launched their own business, is very inspirational. To learn what it means to succeed in this male-dominated world is very informative."
Becoming a successful entrepreneur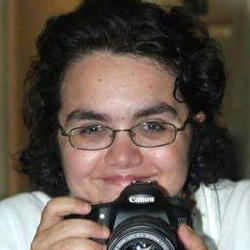 When she started sports blogging and landing side gigs as a freelance photographer and videographer, she was mainly booking weddings, engagement parties, save-the-dates, and kick-boxing events. People really seem to enjoy her black and white photography because it tells more of a story, captures the shadows, and shows more of a contrast of the actual subject. Now she is ready to take her career to the next level and make a full-time living out of it.
"There are so many different aspects in the world of photography that I never knew about," she explained. The "Women in Leadership" event got her thinking about how to obtain a solid business structure and create a business plan. A perfectionist at heart, Stacy learned from the guest speakers that sometimes you have to be willing to take a risk, make a mistake, and be able to learn from it. "That way you know how to evolve, and fix it for the next time," she said.
Breaking barriers in the workforce
Growing up in the Washington Heights section of New York City, it would have been easy for keynote speaker, Elizabeth de León Bhargava, Esq., Deputy Secretary, Labor and Workforce, New York State, to succumb to her childhood environment, accepting all of the bad habits and expected limitations in her life. Despite her circumstances, it was the strong community of women by her side – starting with her mother - who encouraged her to push through.
"It's extremely important to bring women together. I want to recognize the importance of Berkeley College for taking the time to organize that, because it's not easy," she said. "I am proof that without the women in my life who have worked and fought for me – for all of us, I would not have achieved all that I have. Coming together and supporting each other's voices is the only way we will achieve the equality that we deserve for women who have been marginalized – for everyone."
Jessica Ballew, Chief Empowerment Officer and Founder, J.E.S.S.I.C.A. Cares, spoke at the Woodbridge gathering. "Don't let anything stand in your way." J.E.S.S.I.C.A. Cares provides a safe haven for women of all faiths to discuss and overcome their struggles and fears through uplifting programs, interactive exercises, and academies in four states. "We are more alike than we are different. That's important to remember with all that is going on in the world today."
Elizabeth Velez, President of The Velez Organization, had to take a deeper dive in order to accomplish her goals as a woman in leadership. Like her fellow guest panelists, she is often the only woman in the room, and the only woman of color. "For me to serve me, my company, my family, and my industry, I had to become a sponge," she said. "I looked at trends and became somewhat of a data junky. I looked at the issues facing my industry (in construction) and I became an advocate for good policy. I found my voice, and I eventually earned my place. I wanted to be the change."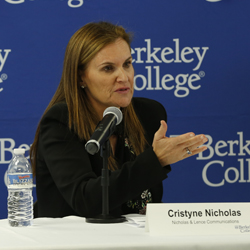 When asked about the influence of the digital age, Cristyne Nicholas, Chief Executive Officer, Nicholas & Lence Communications, said "It has given women a voice; it will make us stronger. I am very proud of the younger women who are going to forge ahead. I'm so happy the 'Me Too' movement came about because we are holding men accountable. I applaud the women who have stood up now and are going to in the future. We have to teach our men, our societies, to do better."
Paying it forward
Angie Tang, Board Trustee, Berkeley College, and Impact Investing Advisor, moderated the first panel titled, Women Leading Global Entrepreneurship. She described all of the presenters as a very special breed of leaders.
"These women have to create something from nothing, and they only have to rely on their capabilities and grit. That's why they are primed for global leadership," said Angie. "I felt honored to help shape the conversation. Whether it's the character traits you most need or the gender norms, we planted a seed, and are now leaning in to engage in the next conversations. Our primary mission at Berkeley College is to channel and empower our students to achieve a life of success in dynamic careers. We're not just talking the talk, we're walking the walk."
Future leaders
Passion and aspiration to maintain a thriving photography business is what motivated Stacy to apply to Berkeley College and attend the event. After a 10 year absence away from school, the Brooklyn, NY native, who currently resides in Queens, registered for "Introduction to Ethics" and "Writing and Research" during the summer of 2018. She said that both of the classes were tremendously helpful in getting her re-acclimated to student life.
"I'm glad I came to Berkeley College, especially on a day like today where I can network with all of these amazing women who have made it! This is how you keep your seat at the table. I want to be my own brand, and have what I'm saying and doing make an impact on the world."
"Women in Leadership: Breaking Barriers," is part of a global initiative that focuses on strategies for empowering women economically and politically, incubating the future of women entrepreneurs, and other important issues.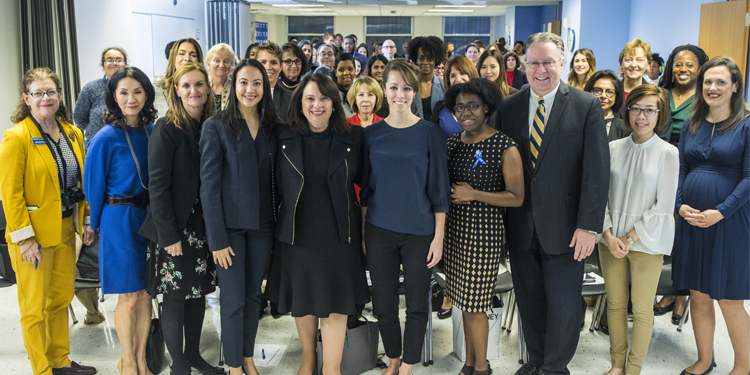 The views and/or opinions in this article are those of the individuals interviewed. The academic achievements and/or employment outcomes described in this article are specific to each individual and are not a guarantee of similar results for past or current students. For up-to-date and detailed information, please visit BerkeleyCollege.edu and view our catalogs at BerkeleyCollege.edu/publications. 
Related Posts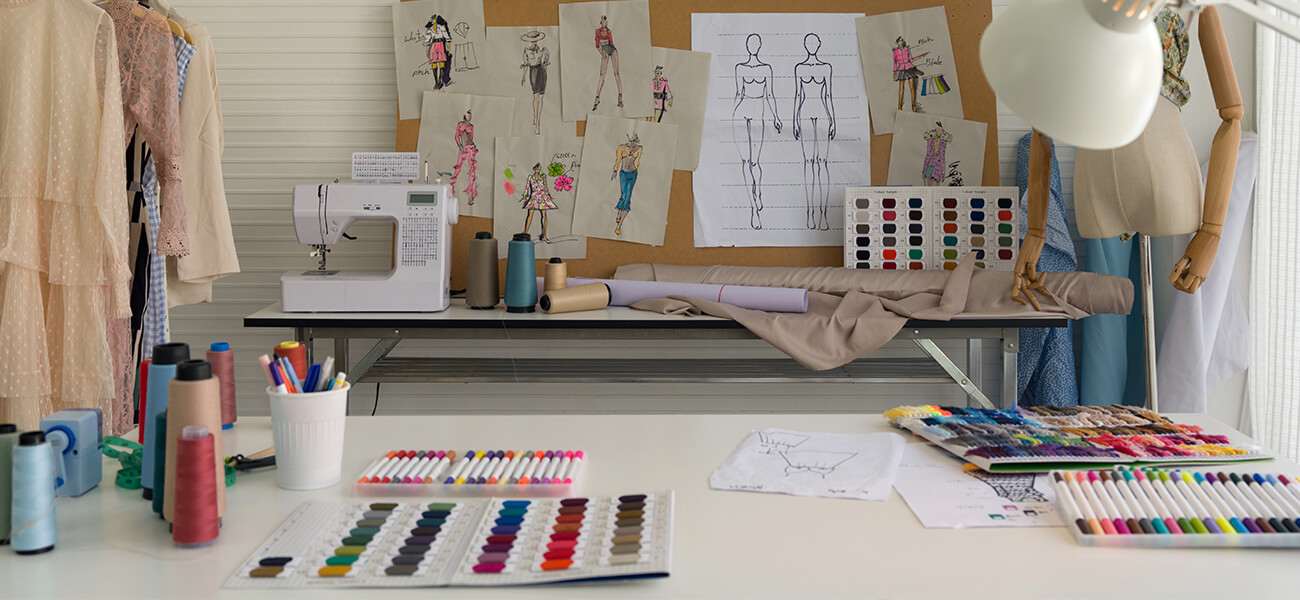 Management
Fashion
Alumni
NYC Midtown
Woodland Park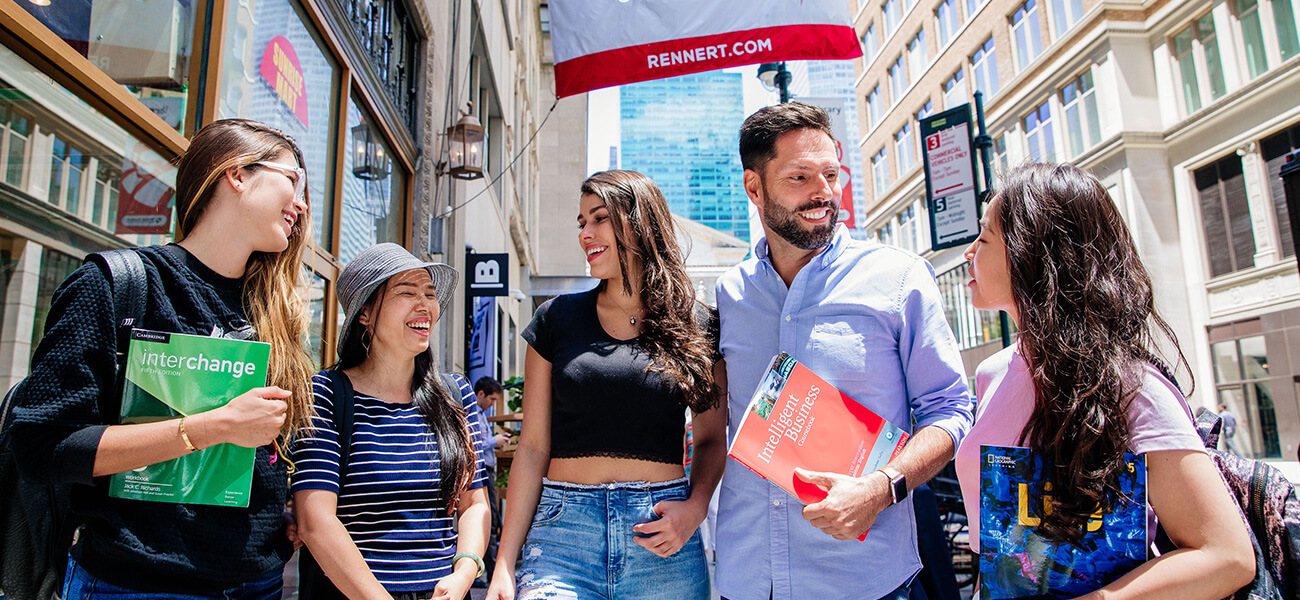 Rennert
NYC Midtown
International Students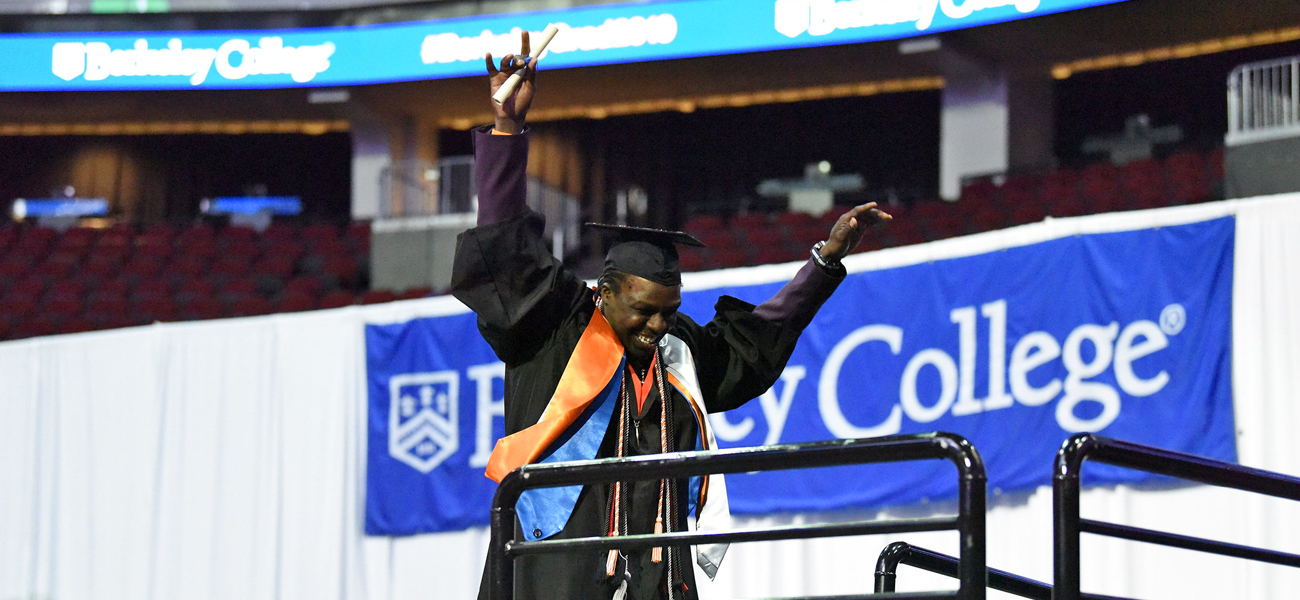 Alumni
Students
NYC Midtown