The Berkeley College B.S. in Business Data Science: Addressing the Needs of an Emerging Field with High Growth Potential
James Thorpe
12 February 2020
The constantly changing business landscape of today is driven by data. Organizations of all types depend on a wide range of data to make critical decisions quickly and efficiently. That's where the field of Business Data Science comes in.
Helping to shape the future
Business Data Science is about not only obtaining that critical data on a very large scope, but also using that data to gain advantage and drive growth. To help meet the growing demands for skilled professionals in this emerging field, Berkeley College has developed one of the few programs of its kind in the area, a Bachelor of Science degree program in Business Data Science.
Employers seek skilled professionals
"The amount of data in the world is growing at an exponential rate. At this point, data science and artificial intelligence [AI] talent and skillsets are becoming increasingly crucial in enabling the next wave of digital disruption," said Darshan Desai, Ph.D. a professor at the Berkeley College Larry L. Luing School of Business®, who was instrumental in developing the program. "Companies are finding it hard to recruit people who have thorough technical competence in these fields, and at the same time possess business acumen, integrity, and emotional maturity. That is where Berkeley College's new B.S. in Business Data Science program can help."
Combining technical skills with business sense
Business Data Science is a multi-disciplinary field that combines a range of skills that include analyzing large amounts of data, data mining, and programming skills, along with cutting-edge technologies such as Artificial Intelligence. In the Berkeley degree program, students choose a concentration in either Business Analytics or Artificial Intelligence. Equally important is that students have a solid business foundation and strong communication skills as well, which can help make them more marketable in the job marketplace. Several occupations within the field are among today's fastest growing, according to the U.S. Bureau of Labor Statistics. 
A program developed with input from industry experts
"Employers are finding that too few emerging job applicants and interns have the integrated background and depth in both areas: business and data," according to Gary Borello, Sr. Vice President, Human Resources and Organizational Development at Biodex Medical Systems, Inc., who serves on the Berkeley College advisory board for the Business Data Science program. Advisory boards are an important part of all Berkeley degree programs, meeting regularly to update programs to ensure that curricula address current industry demands and to see that graduates have the skills that employers seek. 
One of the few programs of its kind in the area
"The Berkeley College Business Data Science program offers something quite unique: a foundation not borne only in science or math, but also in human interaction—writing, ethics, human relations, public speaking, storytelling, etc.," continued Mr. Borello. "Steeped in a solid foundation, the program progresses into a concentration on technology, computing, data, and science that should truly punctuate the educational experience with real-life application."
The combination of technology and business sense is key to the Business Data Science program. "The program combines technologically rigorous Data Science and AI courses with an innovative application-focused business core," explained Dr. Desai. "Additional courses related to ethics, science, creativity and communication skills help build a solid foundation to make students future-ready."
Leading the way in Business Data Science education
"Berkeley College has shown tremendous leadership in launching its B.S. in Business Data Science program," noted Debasish Das, an advisory board member for the Business Data Science program at Berkeley. Mr. Das serves as Director of Global Big Data Development, and Chief Data Office Liaison at American Express. He continued, "The program is thoughtfully designed and provides a strong blend of core math, data science, technology, ethics, and communication skills to prepare students well to be responsible agents of change in a data-driven economy."
Preparation for a range of in-demand careers
Graduates of the Business Data Science program with a concentration in Business Analytics are likely to seek positions as a Business Intelligence Developer, Management/Business Analyst, Information Systems Analyst, Operation Research Analyst, CIS (Computer Information Systems) Analyst, or other related roles. Graduates who focused on the Artificial Intelligence concentration are likely to pursue careers as a Data Scientist, Machine Learning engineer, Statistician/Mathematician, Software/Application Developer, or similar positions.
High growth potential
According to most sources, including the U.S. Bureau of Labor Statistics, the outlook for careers in the Business Data Science field are growing much faster than average and salaries are well above average.
"The growing need is not just for more data. Instead, it is the ability to discern meaning and to communicate that which is highly valued," Mr. Borello remarked. "The old adage 'It's not what you know, but who you know' has been replaced in the 21st century information revolution with 'It's not only what you know, but how well you can communicate it.'"
The Business Data Science program is currently accepting applications for the Fall 2020 semester.
To learn more about the Business Data Science program, as well as other degree and certificate programs at Berkeley, visit BerkeleyCollege.edu.
The views and/or opinions in this article are those of the individuals interviewed. The academic achievements and/or employment outcomes described in this article are specific to each individual and are not a guarantee of similar results for past or current students. For up-to-date and detailed information, please visit BerkeleyCollege.edu and view our catalogs at BerkeleyCollege.edu/publications. 
Related Posts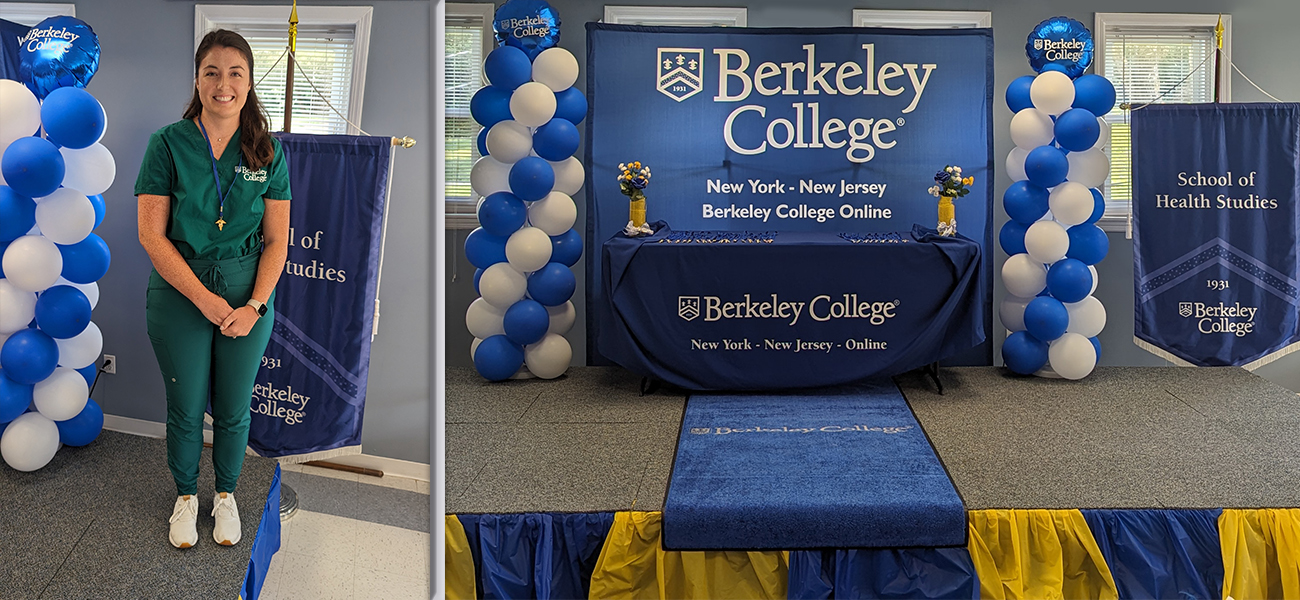 Medical Assistant
Woodbridge
Woodland Park
Nursing
Newark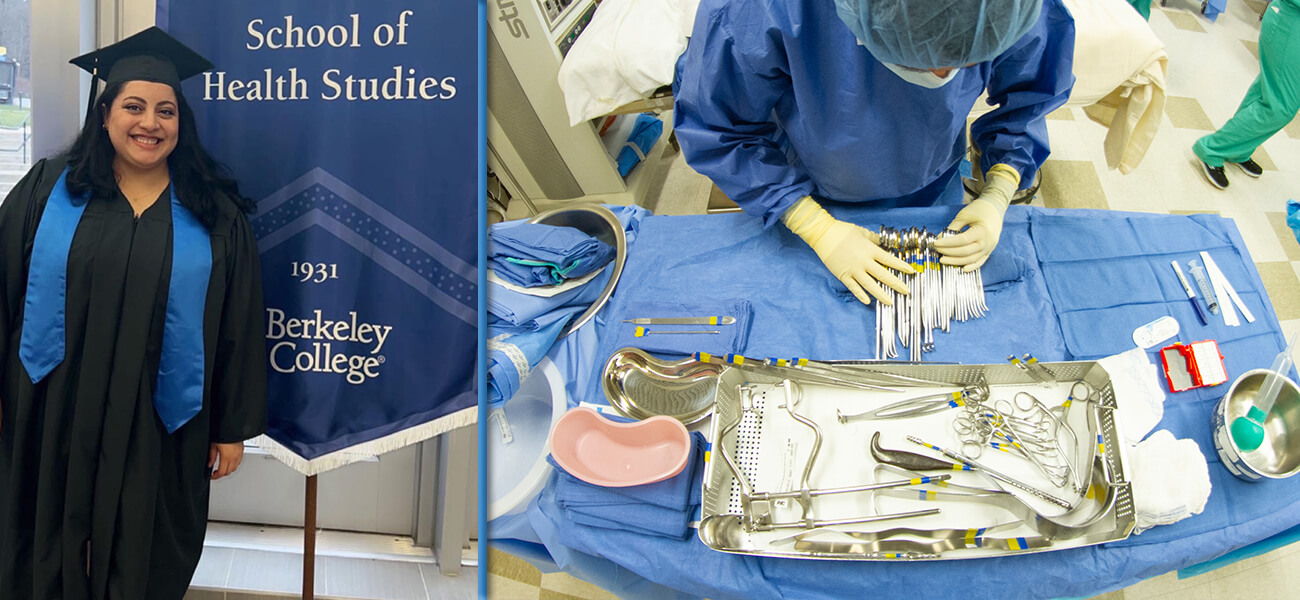 Surgical Technology
Health Services
Woodland Park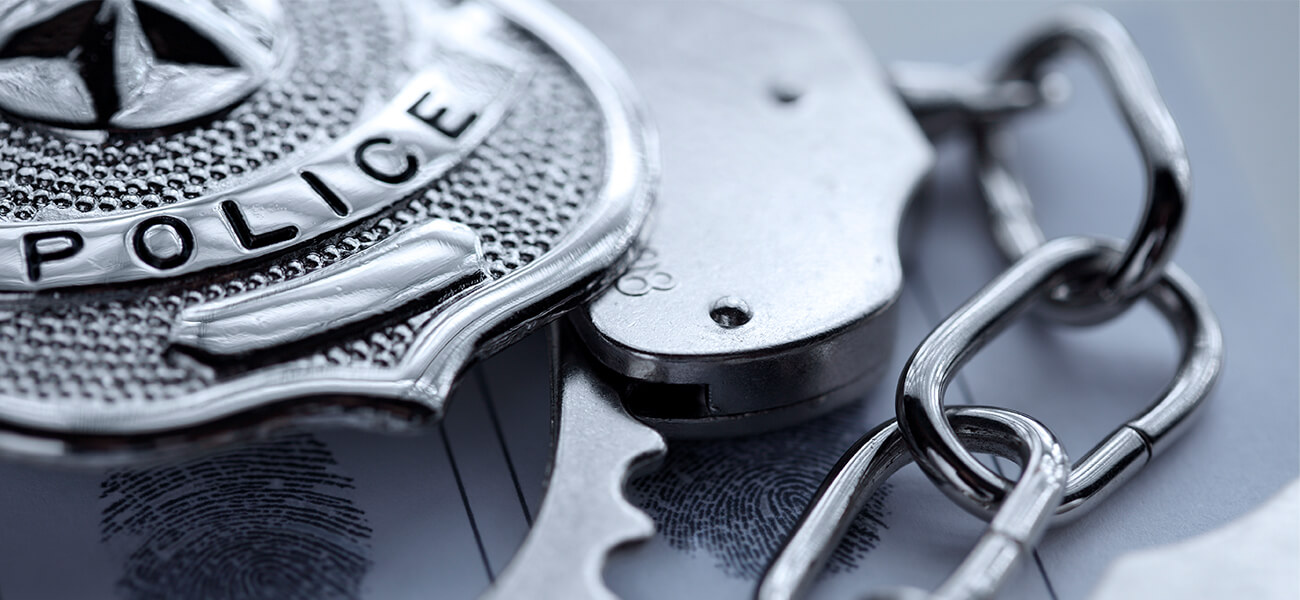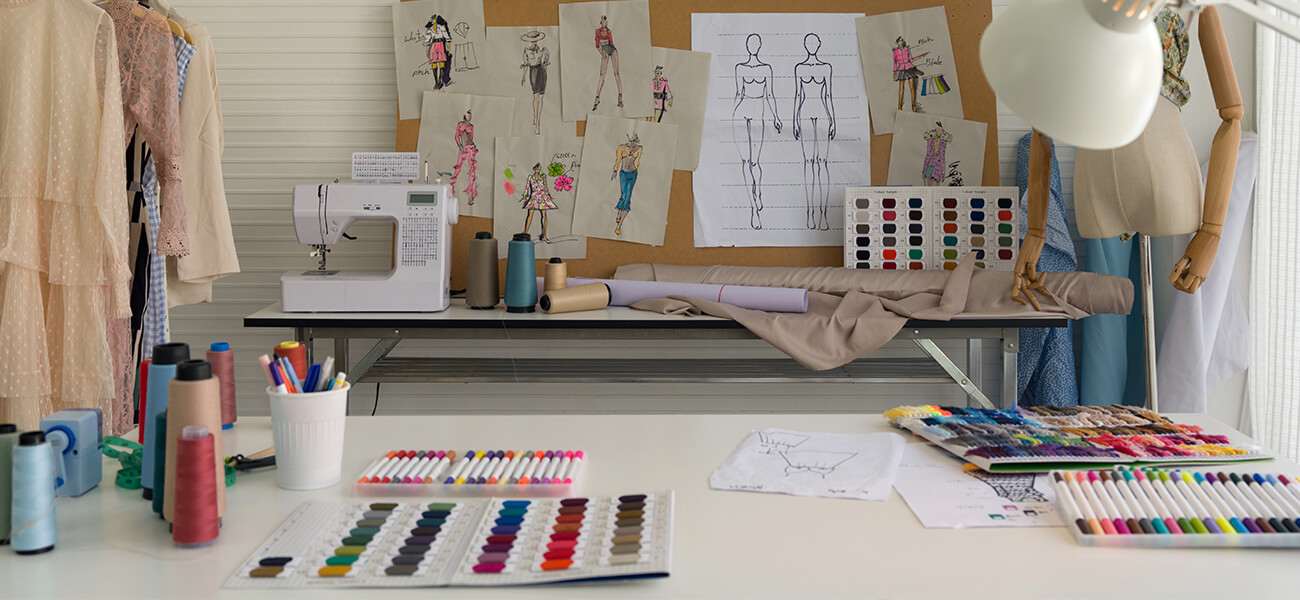 Management
Fashion
Alumni
NYC Midtown
Woodland Park