Inspired by a tremendous work ethic, mother and daughter achieve dream of a college degree together
Hard work and perseverance were something Rosa Feliz had grown up with—it was in her family's DNA. The daughter of immigrant parents, her childhood was spent studying…and working in the family store. "We only rested on Sunday," she remembered. "My brother, sister, and I always had to help out after school and even Saturdays."
Inspired to succeed
After graduating from high school in 1996, Rosa enrolled in the Paralegal program at Berkeley College. But three semesters later, recently married and with a new baby, it became overwhelming. She put off college to take care of her family. "My father always insisted that I needed to earn a degree," she recalled. "And I always knew I wanted to make him proud."
Setting priorities
Fast forward to 2018. Rosa had been running a business with her sister since 2006, her son was now in the Army, and her daughter was in her first year at a local university. "It was my time now," she said. "It was time to finish what I had started and to make my father's wishes come true. I wanted him to see me graduate."
Returning to college
Rosa returned to Berkeley College to pursue her Associate's degree in Business Administration at the Woodland Park campus. It was challenging, as she was working full-time running Mantilla Services with her sister, providing tax, immigration, insurance, and real estate services in her hometown of Paterson, NJ. She pointed out, "It was difficult at times, but I never gave up. I loved it at Berkeley. It wasn't a huge college. It was close to my job and it was very family oriented—like me. My advisor knew my name and it was flexible enough that I could balance my education with my family and work responsibilities."
Finding the right fit
Meanwhile, her daughter Crystal Fazzinga, was unhappy in her first semester of university life. "I had chosen a bigger school, but it just wasn't the right fit for me," according to Crystal. "My mother was always telling me to check out Berkeley College and I could see how happy she was. I made the switch and immediately fell in love with the atmosphere at Berkeley. I loved having the one-on-one time with my professors. And my advisor was very helpful—always making sure I was comfortable with the courses I was taking. I didn't have that at my previous school."
In education, flexibility is key
Unlike her mother, Crystal chose to take strictly online classes (also as a Business Administration major) at Berkeley to fit her schedule. She has the entrepreneurial spirit like the rest of her family and runs a beauty boutique and works as a makeup artist in addition to her studies. "I've always been passionate about the beauty business," she explained. "I hope to continue growing my business and one day be the CEO of my own cosmetics line. At Berkeley, I'm getting the business education I'll need, and I have the flexibility, which is very important. I've learned to manage my time and prioritize my responsibilities."
Support through challenging times
Even during the recent pandemic, Crystal found her Berkeley experience to be very supportive. "Professors are always checking in with us. They reach out if they see someone struggling," she noted. "Students support each other as well. I've gotten to know many of classmates. It really helps to hear the perspective of students in other majors."
Mother and daughter—graduating together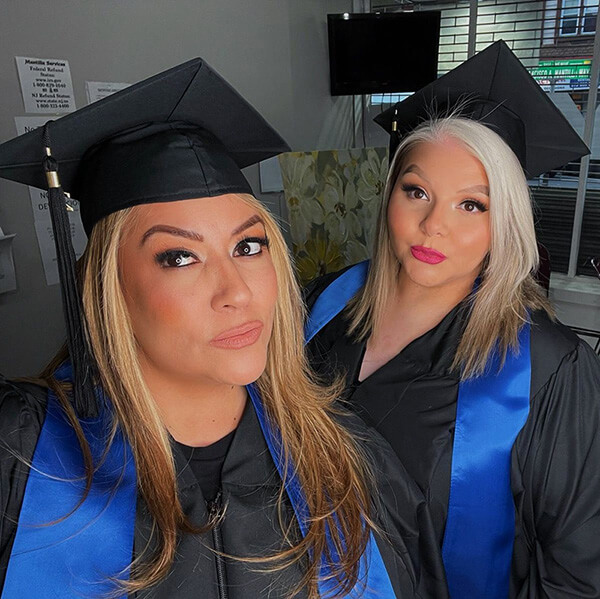 This semester, Rosa and Crystal will graduate from Berkeley College together. It's the fulfillment of a dream for three generations of her family.
The fulfillment of a dream
Rosa became emotional talking about the journey that has brought her and her daughter to graduation. "My parents truly exemplify the American dream. They came to this country with nothing and worked so hard to build a better life for their children." She continued, "My father came from Ecuador in 1960, my mother was from the Dominican Republic. They met in New York City and set out after their dream."
Learning by example
Rosa's parents opened a bridal store in Paterson and passed their work ethic on to their children, who helped out in the store. They eventually bought the building and live above the store to this day. Over time, their children were inspired to run their own businesses—Rosa and her sister building Mantilla Services from the ground up and her brother opening an appliance store…all on the same Paterson street.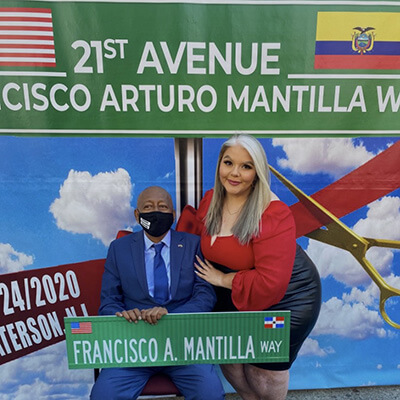 Rosa's father's hard work and dedication to the community was recognized last summer when the street was renamed "Francisco Mantilla Way." "We were all so happy to see him receive this honor," said Rosa. "He's been such an inspiration—not just to his family, but to the entire community. He, along with my mother (who is now the Deputy Mayor of Paterson) are the reason we are where are today."
Looking ahead
With a lifetime of encouragement, there is even more hard work in the future for Rosa and Crystal. They both plan to continue their education in a Bachelor's degree program at Berkeley College, while still growing their respective businesses. Crystal offered some advice for current and future students. "It's very normal to not know exactly what you want to do at first. But speak with your professors and advisors. Listen to and use the guidance they offer. Eventually you'll find what you're passionate about. Berkeley opened my eyes and helped me want to be a business owner."
The importance of family
This year will be a very special Mother's Day for Rosa as she and her daughter prepare for graduation and the next chapters in their lives. "Family is so important," she emphasized. "That's part of why I loved Berkeley College and it's the reason we have such a strong work ethic. We got it from our parents and we're doing our best to pass it on."
The views and/or opinions in this article are those of the individuals interviewed. The academic achievements and/or employment outcomes described in this article are specific to each individual and are not a guarantee of similar results for past or current students. For up-to-date and detailed information, please visit BerkeleyCollege.edu and view our catalogs at BerkeleyCollege.edu/publications. 
Related Posts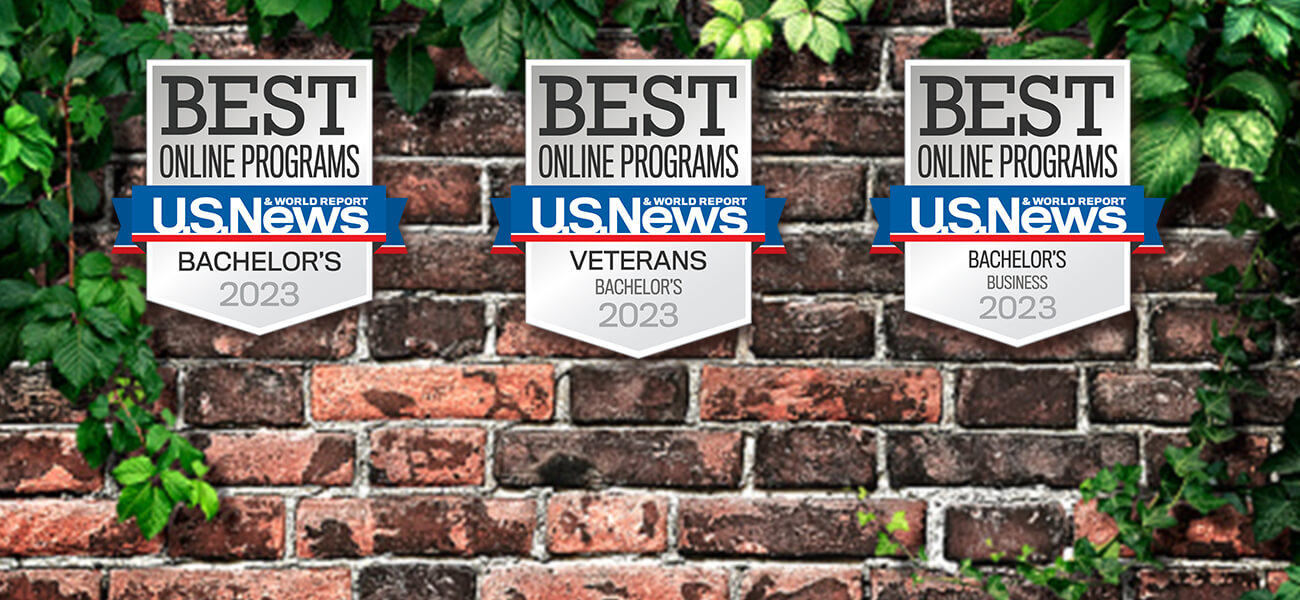 Military and Veterans
Students
Berkeley College Online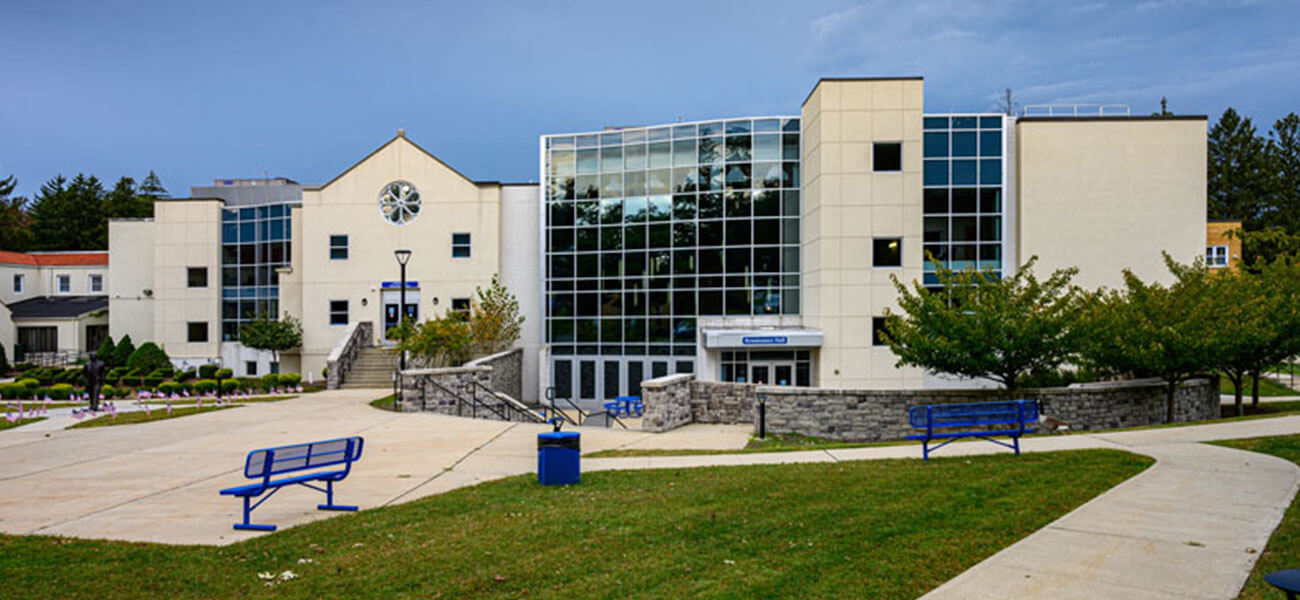 M.B.A., Management
Berkeley College Online
International Business
General Business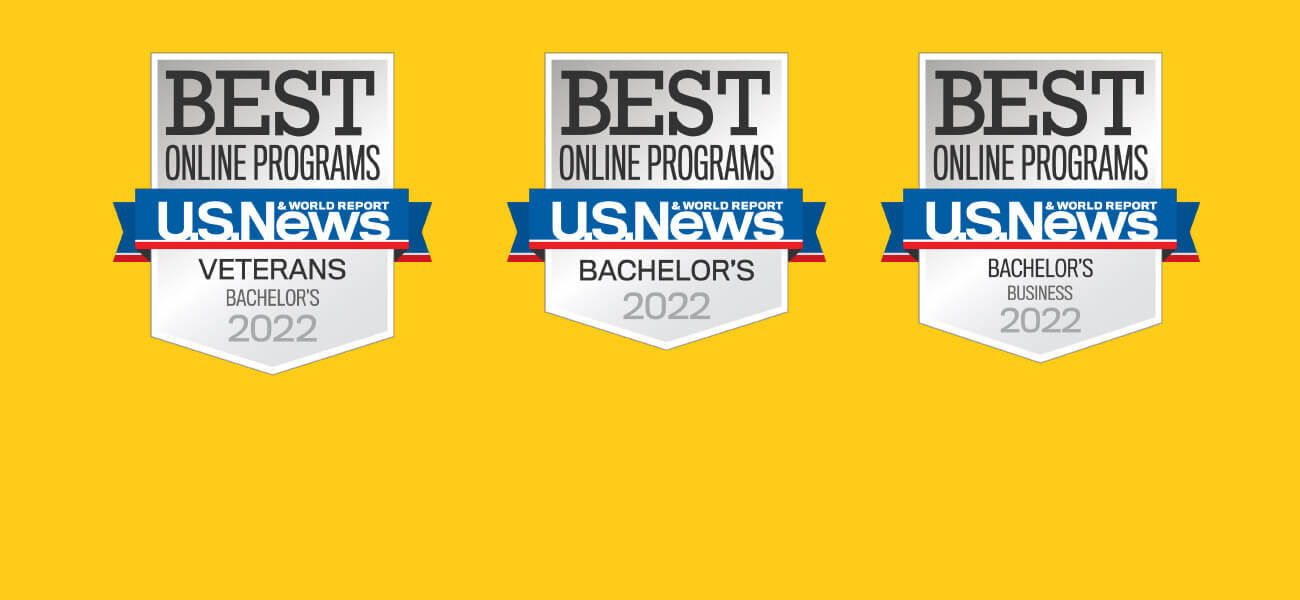 Berkeley College Online
Students
Military and Veterans