Berkeley College students become partners in class, in life, and in business.
James Thorpe
12 December 2022
In spring of 2019, Berkeley College students Vanessa Guzman and Danielle O'Neill both happened to be enrolled in an elective course, "Addiction and Obsession." They became project partners and built a friendship during the semester. The two went on a few outings together outside of Berkeley as friends and instantly felt an unbreakable connection. Saddened by the semester coming to an end and thinking they would no longer see each other weekly; they both checked their schedules for the upcoming semester. Lo and behold, they were placed in not one, but two additional electives together, "Advanced Writing" and "Forensic Psychology."
Vanessa and Danielle say that was a sign—that Berkeley knew they were meant to be together. Continuing their friendship and seeing each other more frequently, the friendship grew into a romantic one. They've been together since December 2019.
Growing together
During their time together, Vanessa and Danielle have grown as individuals and in their respective careers. They equally support each other in all of their goals. They believe that everything happens for a reason.
"Danielle is an amazing chef; she just needed a little push," said Vanessa. "I believed in Danielle and her capabilities from the first time she cooked for me. Countless times, I tried to inspire Danielle to follow her heart and to do what she loved, to sell her delicious vodka sauce and other dishes." Vanessa continued, "Doubting herself, she never went forward with it. Fast forward to the summer of 2021, as Danielle was making vodka sauce, I took a video, posted it to social media, put a price on it and my phone started going off! So many people wanted to purchase a jar. Danielle couldn't believe it. We have actually lost count of how many jars she's sold! Leaving people wanting more, we started selling trays of food and quickly began catering parties and events."
The birth of "D's Cozy Kitchen LLC"
Danielle graduated from Berkeley in 2013 with an Associate's degree in Business Management. She returned to Berkeley and is planning to earn her Bachelor's degree. During her time at Berkeley, Danielle attended a job fair in search of a job while studying. She landed a job with Zinburger and quickly climbed the corporate ladder. That was her start in the industry and eventually led her to her own business, D's Cozy Kitchen LLC, a catering business she created and now owns and operates. She has over 13 years of experience in the food service and restaurant industry. D's Cozy Kitchen, along with other business ventures of current students and alumni, were showcased at a recent Berkeley College entrepreneurial event at the Woodland Park campus.
According to Vanessa, "Danielle's love language is through food, she pours her heart and soul into every meal, and to that I can testify, being that she left me in tears after the first meal she ever cooked for me." She went on, "She's passionate about cooking and stands behind every meal that she makes. She not only brings warmth and comfort to every meal; she gives you a complete experience with every bite."
Vanessa brings the artistic approach
Vanessa is 35 years old and is currently Office Manager at Compliance Services N Consulting LLC, a family-owned business that helps create LLC's and corporations. She enrolled at Berkeley College in 2018 majoring in Graphic Design and is finishing her final semester of her Bachelor's degree program.
"I'm a born artist and work with many mediums—from paper to the computer to canvases to woodworking," Vanessa pointed out. "I love to create digitally with graphics and physically with wood. I attend events and sell my artwork as a vendor throughout the year. I have certifications in tattooing, mobile electronics installation, tax preparing, and locksmithing."
Multiple skills and talents
Danielle agreed, "Vanessa is a very skilled and talented person. Whatever she wants to learn how to do, she will do exactly that. She will educate herself and learn the new skill or talent and she will perfect it so perfectly that it all seems to come so natural to her. I've always told her how she leaves money on the table. She should be promoting her work and selling it, whether it be through her craftmanship, artistry, graphic designing and more and that's when she branded herself as 'Guzman Creations.'"
She went on, "It's so hard to put a name to herself since she's so talented in skilled in various areas, so 'creations' is truly the best way to describe what she does. She sees something, and she creates it, bringing her own visions to life, as well as others. I've truly never met someone so skilled and so talented in so many different areas and channels. If she doesn't know something, that doesn't stop her, she is so determined to learn it all. She is creative and artistic and has an eye for detail that really shines through in all her work. She says she's a 'jack of all trades,' and that is so true. She is passionate about the design and art world and is determined to always learn more in this growing industry."
Looking back, Vanessa and Danielle both agree that Berkeley brought them together. Looking ahead, there's no limit to how far they'll go.
The views and/or opinions in this article are those of the individuals interviewed. The academic achievements and/or employment outcomes described in this article are specific to each individual and are not a guarantee of similar results for past or current students. For up-to-date and detailed information, please visit BerkeleyCollege.edu and view our catalogs at BerkeleyCollege.edu/publications. 
Related Posts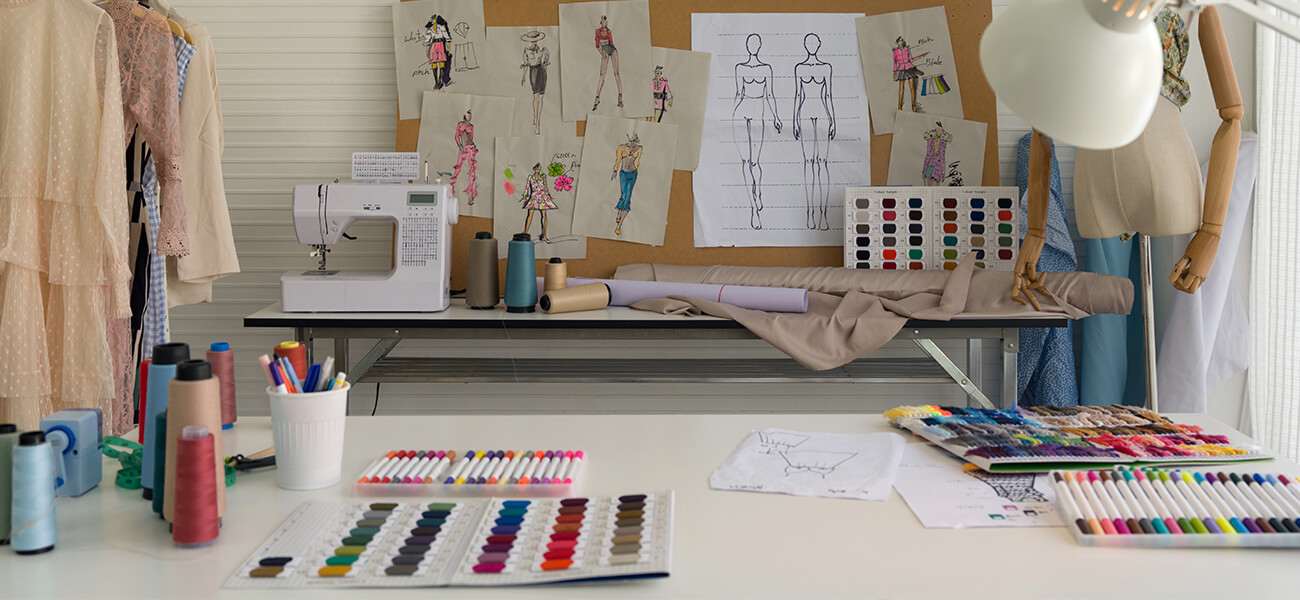 Management
Fashion
Alumni
NYC Midtown
Woodland Park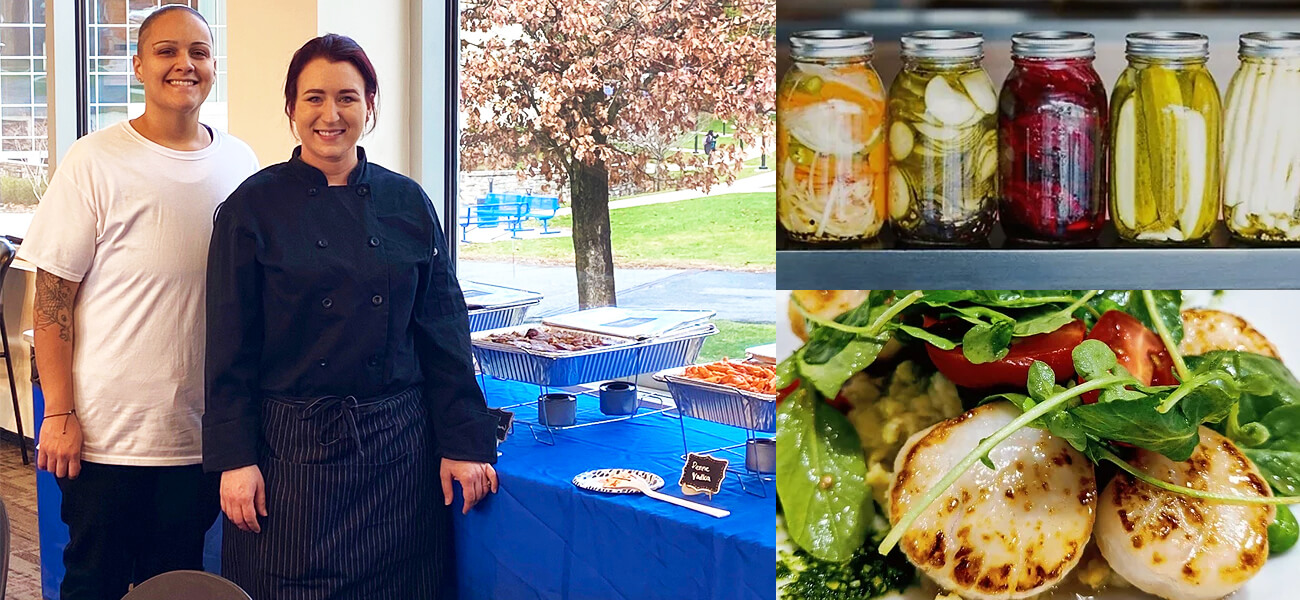 Management
Woodland Park
Graphic Design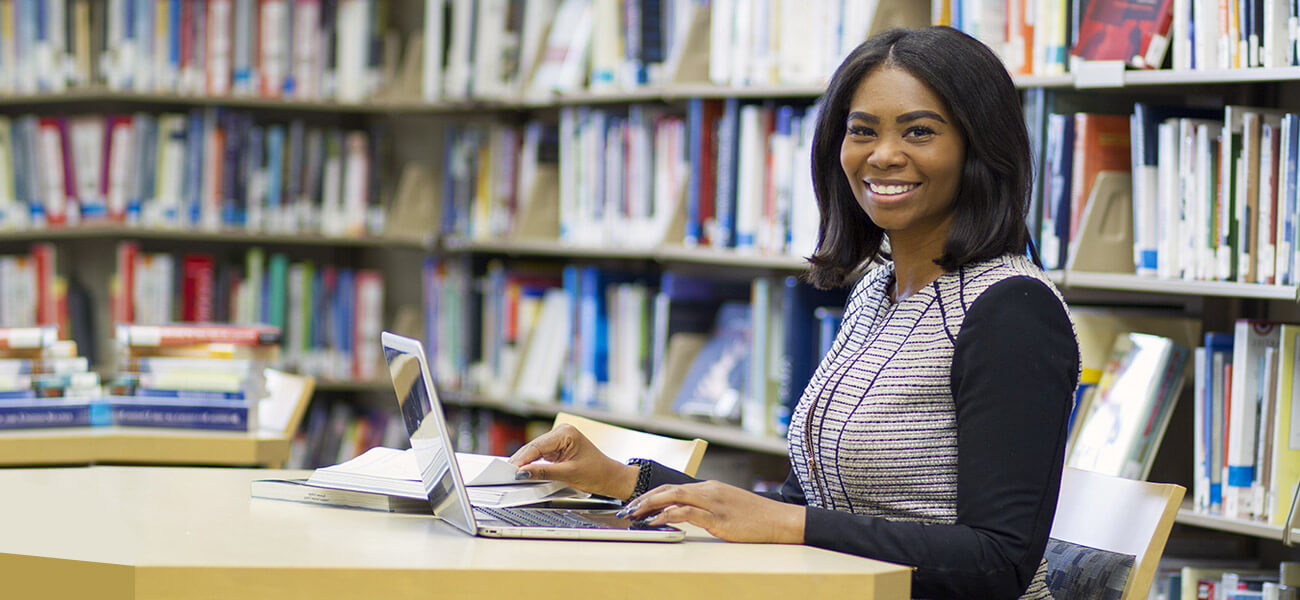 Students
Management
General Business