The Berkeley Fashion Forum: Fashion Founders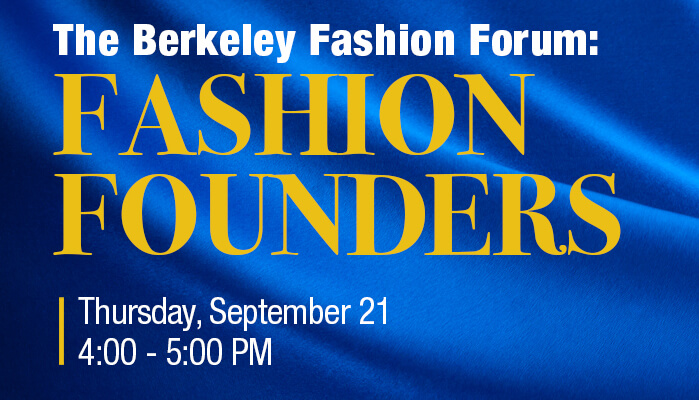 Join us to meet, greet, listen, learn, and network with today's fashion professionals. In our first Fashion Forum—Fashion Founders—you'll hear from well-known entrepreneurs who have started their own fashion companies, including:
Busayo Michelle Olupana
Founder of Busayo NYC, a growing fashion brand based in Brooklyn, NY, and Lagos, Nigeria
Busie Matsiko-Andan
Award-winning global strategist and entrepreneur, founder of one of the first fashion technology companies, Fashion Indie
Terance Coffee
A top industry consultant, host, moderator, speaker, TV personality, and founder of the Terance Coffee Experience
Chuks Collins
Artist, fashion designer, entrepreneur and founder of the Chuks Collins line of luxury men's and womenswear
All students are welcome!
It's a learning and networking must for anyone interested in a career in fashion.
The event is free, but you must register.
Light refreshments will be served.
Brought to you by the Berkeley College NYC Fashion Merchandising and Management degree programs!