M.S.N. Open House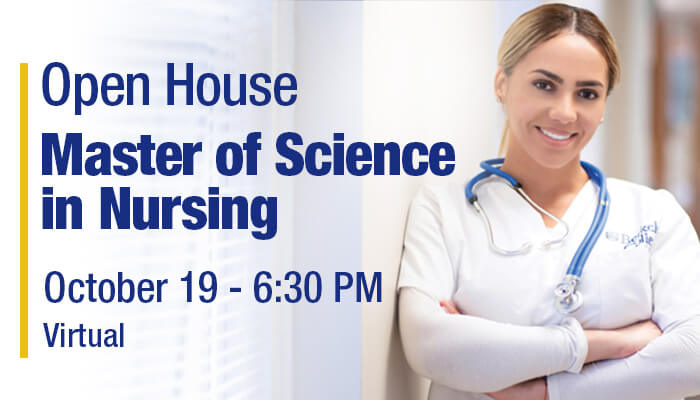 Take the next step in your nursing career.
Join us for this important information session where you'll learn how the Berkeley College M.S.N. degree program can help you:
Expand your career options
Increase your earning potential
Prepare to continue on to doctoral education
You'll hear about the range of specialization tracks to prepare you for in-demand clinical and non-clinical areas of specialization:
Family Nurse Practitioner
Leadership and Management
Nurse Educator
Public Health and Emergency Management
Speakers will include:
Eleni Pellazgu, M.S.N., APN, FNP-C Interim Associate Dean and Interim Chair of Graduate Nursing Program, Berkeley College School of Health Studies
Colleen M. Fuller, Director of Admissions, Berkeley College M.S.N. Program
The workshop is FREE but you must register.
You'll receive login information after registering.
For more information call 800-446-5400