Finance Veteran Shares Professional Journey, Career Advice with Berkeley College MBA Students
 
FOR IMMEDIATE RELEASE
FRIDAY, APRIL 12, 2019
Contact: Ilene Greenfield
Director of Media Relations
973-278-5400, ext. 1-5122
igl@BerkeleyCollege.edu
 

FINANCE VETERAN SHARES PROFESSIONAL JOURNEY, CAREER ADVICE WITH BERKELEY COLLEGE MBA STUDENTS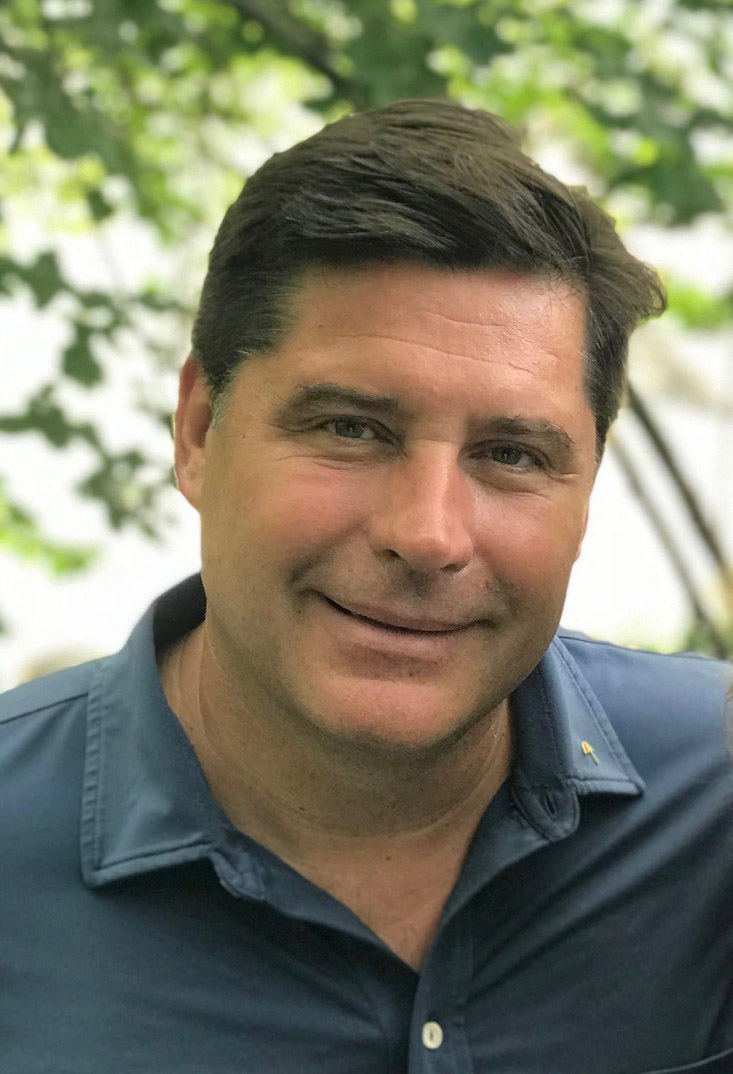 John Lovisolo, Chief Operating Officer at Coherence Capital Partners and a more than 20-year veteran in the investment and finance industry, recently shared his professional journey and career advice as part of the Berkeley College MBA Executive Speaker Series. Mr. Lovisolo called on students to be adaptable, to build good business relationships, and to think of themselves as companies, with assets and liabilities.
Mr. Lovisolo, who began his career at Bear Stearns in 1990 and has worked with companies including Barclays and Deutsche Bank, spoke about the lessons he learned by working in the challenging and often tumultuous financial industry. These lessons include: 
Think of yourself as a company, with assets and liabilities.

 "Think about the skill sets you have, and how to grow those skill sets," he said. "But also understand what liabilities you have, and what you are bad at."

Build good relationships. 

All business is about people, Mr. Lovisolo said. "I always gravitate toward people I can learn from. Ask a lot of questions. Don't be afraid of smart people."

Be aware of the changing business landscape. 

Mr. Lovisolo has stepped away from larger institutions and now works with a small hedge fund and franchise investments. "It's much smarter now to be an entrepreneur than it was 10 years ago," he said.

Be passionate.

 Mr. Lovisolo said that through his career, he hired candidates who were self-starters with strong communication skills and work ethic. "People should feel that you are passionate and that you have a vision," not that you are "checking a box" along your career journey, he said.

Be adaptable.

 "Take what life gives you and figure it out," Mr. Lovisolo said. He went to Union College to become an engineer and to play basketball, and ended up being an economics major and rowing crew – a very different path. He also spoke about working during the financial crisis of 2007, when "everything that we had built got blown up in a weekend."
 Berkeley College held the event on March 6, 2019, at its School of Graduate Studies in Woodland Park, NJ. The Berkeley College MBA Executive Speaker Series exposes students in the Master of Business Administration in Management program to real-world practices and the experiences of industry professionals. Previous speakers have included representatives from Ernst & Young, ADP and Robert Wood Johnson University Hospital. 
About Berkeley College
A leader in providing career-focused education since 1931, Berkeley College is accredited by the Middle States Commission on Higher Education and enrolls more than 7,000 students – including more than 350 international students – in its Master's, Bachelor's and Associate's degree and Certificate programs. Students can study in more than 20 career fields. Berkeley College is comprised of the Larry L. Luing School of Business®, the School of Professional Studies, the School of Health Studies, and the School of Liberal Arts. The School of Graduate Studies offers an MBA in Management online and in Woodland Park, NJ.
Berkeley College has four New Jersey campuses – Newark, Paramus, Woodbridge and Woodland Park. In New York there are three campuses – Midtown Manhattan, Brooklyn and White Plains. Berkeley College Online® serves a global population. For six consecutive years, U.S. News & World Report has named Berkeley College among the Best Colleges for Online Bachelor's Programs and among the Best Online Bachelor's Programs for Veterans. The website address is www.BerkeleyCollege.edu. 
- end -