Berkeley College Career Services Offers New Graduates Tips for Starting a Successful Job Search
 
FOR IMMEDIATE RELEASE
THURSDAY, MAY 10, 2019
Contact: Ilene Greenfield
Director of Media Relations
973-278-5400, Ext. 1-5122
IGL@BerkeleyCollege.edu
 

BERKELEY COLLEGE CAREER SERVICES OFFERS NEW GRADUATES TIPS FOR STARTING A SUCCESSFUL JOB SEARCH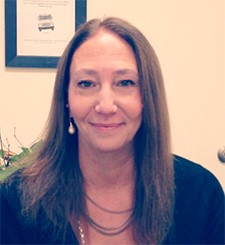 by Amy Soricelli, Vice President, Career Services, Berkeley College

Now that Graduation Season is upon us, advice, tips to remember, and "do's and don'ts" are tossed at the graduate as fast as the tassel makes it to the other side of the cap. What is the best advice for the graduate embarking on his or her new career?  What should the new graduate remember as this next phase of the journey begins?
Let's make it simple and stick to three actions the new graduate needs to take to launch a successful job search.  
Don't forget why you started.   
The career search process can be long and arduous. You may experience rejection, confusion, and mixed messages.  Remember why you chose your major and who you envisioned being at the end of this road.  The result of your hard work is not always immediately recognizable.  
There are steps involved in a career plan, and we do not have the luxury of starting at the top – try to embrace each step of your plan and keep your eye on the 'big picture.'  Read about, and speak to people in, the industry you have chosen.  Listen to the story of their individual journeys and create your own roadmap that feels right to you.  Creating a "vision board" that includes your end goal can also be helpful.  There is nothing like a visual to remind you of your goal.    While you're looking at why you started, remind yourself that you are an evolving person – your original intention might have changed during the course of your studies. Don't forget why you started; but also, don't be afraid to move the pieces around a bit.
Do Your Research.  
The job market is a competitive one and there are many candidates on the hunt with similar, if not stronger, credentials, grades, and extra-curricular efforts. What do you know about the organization you are hoping to join?  What have you uncovered in your research that positions you as the stronger candidate?  Do you know who their competitors are?  Why are you interested in the organization – what do you know about them that makes them interesting?  Have you looked this company up on LinkedIn? On Indeed?  How much time have you spent on their company website?  Have they been in the news recently? 
An employer is not expecting you to quote their last year's earnings during an interview. They, however, are expecting an informed graduate who can speak to the services this company provides, the culture the company projects, their notable products and/or services.
Talk to Everyone.  
Does everyone know you are on the job hunt?  (Well, they should.) Networking is the single most successful activity you can engage in for your job search.
Meeting people and talking to them is an excellent way to spread your message and to share your expertise and vision with others who may be able to help. The person standing on line in front of you at the market may actually know of an opening you would be suitable for. Your neighbor on the bus line could be working for a company on your target list. How would you know if you don't engage in conversation?  Don't be afraid to go to networking events and mixers. Learn how to start a conversation – and when it's time to leave one. Be aware of social cues and don't forget the "please," "thank you," and "I appreciate your help," regardless of how small the assistance might feel.
You are not alone in your job search. You have a support system of friends, family, peers, college administrators, counselors. You are unique. Talented. You have competition – it's true. Nevertheless, so do they:  
You. 
About Berkeley College
A leader in providing career-focused education since 1931, Berkeley College is accredited by the Middle States Commission on Higher Education and enrolls more than 7,000 students – including more than 350 international students – in its Master's, Bachelor's, and Associate's degree and Certificate programs. Students can study in more than 20 career fields. Berkeley College is comprised of the Larry L. Luing School of Business®, the School of Professional Studies, the School of Health Studies and the School of Liberal Arts. The School of Graduate Studies offers an MBA in Management online and in Woodland Park, NJ.
Berkeley College has three New York campuses – Midtown Manhattan, Brooklyn and White Plains. In New Jersey there are four campuses – Newark, Paramus, Woodbridge and Woodland Park. Berkeley College Online® serves a global population. For six consecutive years, U.S. News & World Report has named Berkeley College among the Best Colleges for Online Bachelor's Programs and among the Best Online Bachelor's Programs for Veterans. The website address is www.BerkeleyCollege.edu.
- End –