Women Making History Now -- in the Field of Data Science: Meet Berkeley College Professor Darshan Desai

FOR IMMEDIATE RELEASE
Thursday, March 12, 2020
Women in Higher Education Driving Technology and Data Science

WOMEN MAKING HISTORY NOW – IN THE FIELD OF DATA SCIENCE:
MEET BERKELEY COLLEGE PROFESSOR DARSHAN DESAI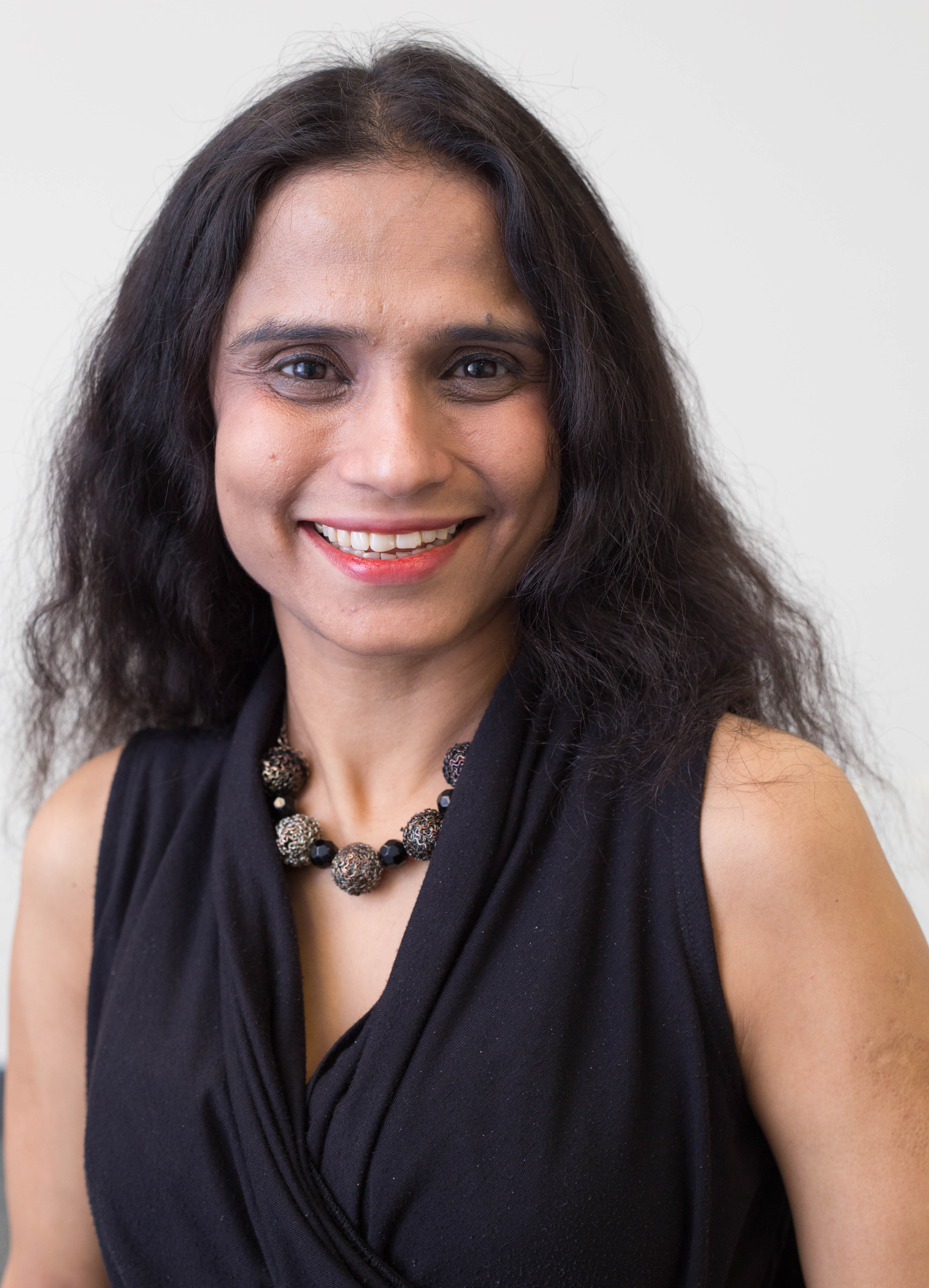 "(Data science) is about the pride you feel when you leverage data to add value in the bottom line of an organization or make a difference in the world around you." – Darshan Desai, PhD, Professor, Management, Berkeley College Larry L. Luing School of Business®
Share the News: @BerkeleyCollege   #WomensHistoryMonth   #NewsBerkeley
Darshan Desai, PhD, Professor, Management, Berkeley College Larry L. Luing School of Business®, is a STEM enthusiast and subject matter expert on data science, business analytics and information management with extensive knowledge on Customer Relationship Management (CRM) systems, and predictive modeling. Having more than 16 years of experience in a range of technologies used to implement data-focused projects, along with academic and industry research in enterprise systems, she has created many analytics consulting and research opportunities for her students. Her career spans the private sector, nonprofits and academia, and at Berkeley College, Dr. Desai spearheads and directs the new degree program in Business Data Science. As an enthusiastic user of data science, she is a trailblazer among women in this field. Dr. Desai is scheduled to speak in New York City in a breakout session titled Inspiring the Next Generation of Women in Technology: Engaging Female Asian-American Students in STEM, on May 27, 2020, at a conference sponsored by the Asian-American Business Development Center.
At a recent interview with Dr. Desai we explored her interest in data science and how it is influencing our lives.
Q: What drives your passion about data science?
I believe that learning data science is not just about memorizing commands or solving coding exercises. It is about learning to love data, and the motivation and joy you can get from completing a hard project. It is about the wonder you feel when you finally apply a new concept or feel obsessed with solving a real-world problem. It is about the pride you feel when you leverage data to add value in the bottom line of an organization or make a difference in the world around you.


Q: As we celebrate Women's History Month, how would you encourage women considering careers in the field of data science?
What is so special about the field of data science in business – and makes it unique – are the career opportunities over the next two decades. While this field is open to whomever has an aptitude for learning and business, some individuals know how to program, but do not communicate very well on the business side. Others are the opposite – they know less about the data and more about how the data relates to the business aspects. This program makes sense because all students can gain skills that will make them more employable in the job market.
That being said, there are ample opportunities in this field for everyone. At this crucial time, we need to fill the gender gaps in STEM and bring more diversity of backgrounds, life-experiences and perspectives into the data science teams. Data science is much more creative than we generally think, and diversifying teams mean opening doors to creativity and innovations. Who are the students with an aptitude for math, yet at same time, can know the business? That is why we designed this curriculum and degree program. Not enough people have these skills to meet the workplace demands.

Q: What are some of the current applications using data science?
Applications of data science are all around us. Organizations across a range of industries like health, financial services, manufacturing, technology, and many more, including start-ups, are using data science. For example, a startup that works in the area of fertility uses data that includes timing for tracking health and conception schedules. In sports, the applications are more popular. Determining player behavior and skills that are undervalued and overvalued can help a team determine its needs and compete with other teams that may have higher budgets.
Data science also fuels the power of Artificial Intelligence (AI). AI not only refers to computers, but to  any machines that demonstrate intelligence. How do they make our lives easier?  There are tasks that can be better done by machines, and ones that humans are better at completing. What is emerging is fascinating, and can be applied to many business applications, whether or not these applications are clear now. Many people find it scary for machines to think like humans. I think it also can also be scary for humans to act like machines. 

Q: What is something most people do not know about you?
I am a big fan of superhero movies and love the idea of superpowers. I like to think that data and technology should provide us the superpowers to make lives better.
About Berkeley College
Berkeley College, founded in 1931, is a career-focused institution accredited by the Middle States Commission on Higher Education that offers students Master's, Bachelor's, and Associate's degree and Certificate programs in more than 20 career fields. The College has campuses in Midtown Manhattan and White Plains, NY, as well as in Newark, Paramus, Woodbridge and Woodland Park, NJ, with more than 5,700 students enrolled. In addition, Berkeley College Online® serves a global population. U.S. News & World Report has named Berkeley College among the Best Colleges for Online Bachelor's Programs and among the Best Online Bachelor's Programs for Veterans, for seven consecutive years. The website address is www.BerkeleyCollege.edu
The mission of Berkeley College is to empower students to achieve lifelong success in dynamic careers.