African American Chamber President Moderates Social Justice Forum

FOR IMMEDIATE RELEASE
Wednesday, July 1, 2020
BERKELEY COLLEGE CREATES FORUM FOR STUDENTS TO CONTINUE DIALOGUE ON CIVIL LIBERTIES AND SOCIAL JUSTICE


John E. Harmon, Sr., CEO, African American Chamber of Commerce of New Jersey, Moderates Virtual Discussion with Berkeley College Students and Faculty on Justice and Equality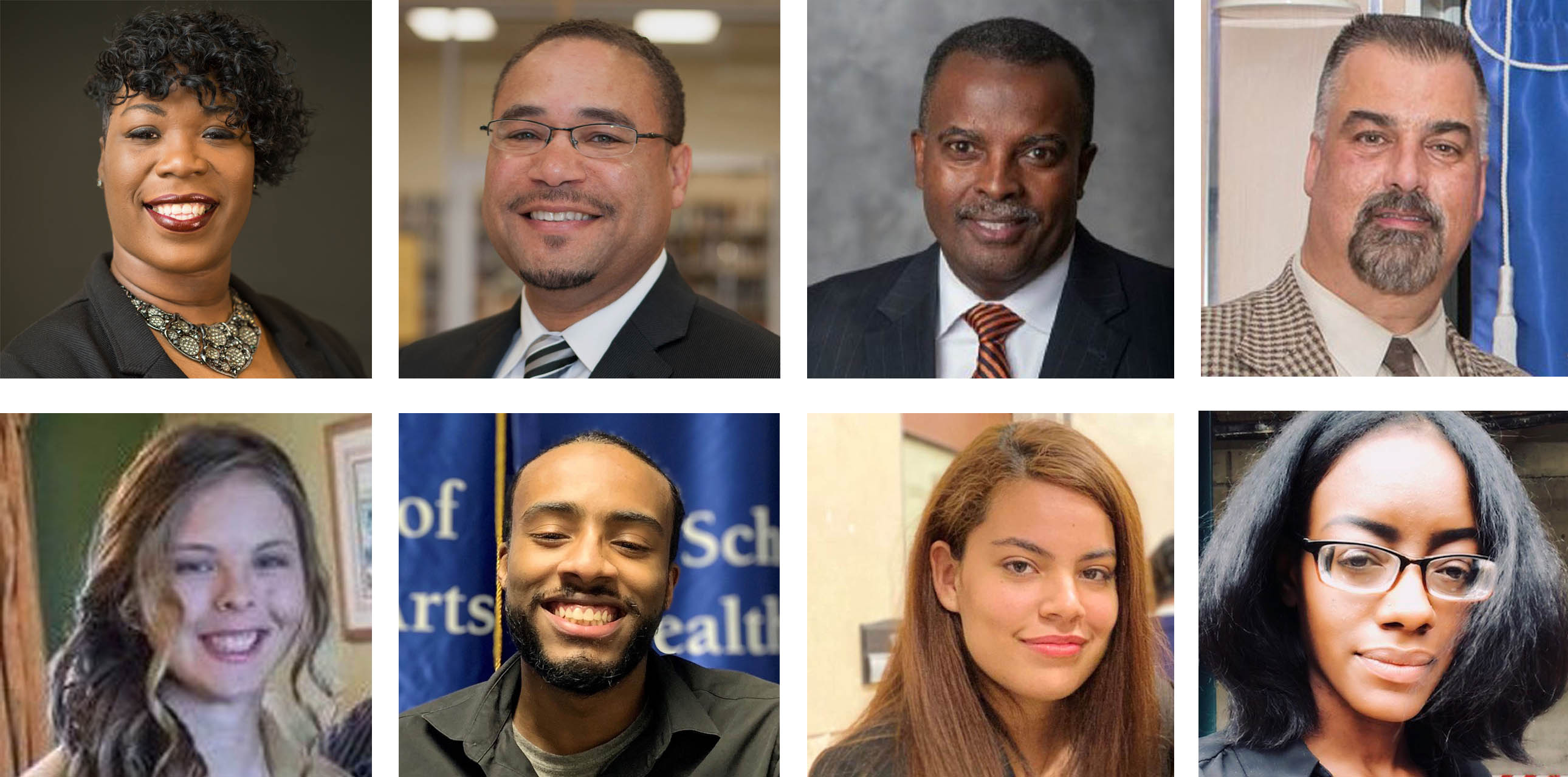 Berkeley College student leaders took to the web on Monday, June 22, 2020, for a discussion centering on the question, "How Do We Integrate Justice and Equality into the Fabric of Our Society?" Panelists shared their thoughts on how individuals, law enforcement professionals and educational institutions should step up to eradicate racism.
"You are part of this next generation of game-changers," said the event's moderator, John E. Harmon, President and CEO of the African American Chamber of Commerce of New Jersey. "I am very pleased about how young people are having their voices heard," said Harmon. "You are taking enormous risks to ensure a more equitable, inclusive and responsive society for all of us."
The panel discussion was the second in a series of events planned by the College to address diversity and inclusion. The panel, made up of students, faculty and a Student Development and Campus Life administrator, included student participants Brianna Alicea, President, Berkeley College Justice League; Naomi Dunston, President, Fashion Cords, the Berkeley College Fashion Club in New York City; Al-Samir Greene, President, Berkeley College Student Government Association, Newark; and Gabrielle Peralta, President, Berkeley College Student Government Association, Woodland Park.
Other panelists included LaTysha Gaines, Assistant Vice President, Student Development and Campus Life; Byron Hargrove, PhD, Professor, Humanities and Social Sciences, and Director, Honors Program; and Angelo Zecca, DSc, Professor, Justice Studies, School of Professional Studies.
Ways to Educate Future Generations
In addition to asking each of the panelists why they thought the response to the killing of an unarmed black man by a white police officer caused such a worldwide response, Harmon probed ways to educate people for future generations.
Greene said to teach the truth behind minority history when educating children. "It should not be sugar-coated," he said.  "What we see in the movies and read in the books is watered down. History plays an important role. Usually when we learn about what happens, people learn from their parents. Personal experiences should be brought into the conversations."
Alicea encouraged more diversity in high schools, both among students and faculty. "Different cultures and social groups lead us to be prepared for work life and higher education. It's important to have a better sense of being OK to be different, have different hair or color. It's normal, not to be afraid of."
Gaines challenged participants to ask themselves about their purpose. "Are you in it for the moment or for the movement? Are you having the conversation with people who look like you or who do not look like you?" She urged students to get involved in local government and to educate themselves.
"We need to educate ourselves in different ways," Hargrove said.  "… as an individual, and at the community and institution levels. Start with what you can control."
Alicea concurred. "It's important to be informed, not only in your city, county and state, this is where you live, by attending board meetings, voting, and by being part of the campaign."
"You can go to help (at protests and demonstrations). Hand out water, for first-aid, get involved in any type of way. Participate and organize programs, just like student leaders were inspired by what happened last week to make something happen this week," Greene said. "Have more conversations on mental health – how can we make improvements on what is going on in the world?" he added.
Dunston addressed the topic of diversity and inclusion. "What does that look like if you explore yourself? It's very important to really know people and have these conversations, being on campus, seeing who look different, get to know your schoolmates," Dunston said. "It is an opportunity for you to meet people. My biggest takeaway, most exciting about being a college student, is being around people and speaking to people who look different from me and educate each other. People do not really know how to do that. It's more of a practice. This is just how the way the world is going, especially as Americans," said Dunston
Community-building, Training and Accountability
Professors Hargrove and Zecca both suggested multi-faceted solutions to the issues at hand. Zecca said, "One single effort will not solve the way we accept police brutality. A comprehensive approach can change (this) … A national early warning system is needed to detect potential harmful patterns and track officers as an effective tool to remove problematic cases. We also need to nationally expand training about racial and intrinsic bias, including mental illness."  He added that solutions need to be based on community needs, utilizing community wellness center response teams. By building new relationships in the community, transparency will increase and account for environments of trauma or poverty, for example. Zecca also stressed that accountability needs to improve.
"Special prosecutors need to be assigned, the review boards need to expand. Misconduct must allow public review," Zecca said. "Now is the time to assess police strategies, while we have to truly work together moving forward."
Professor Zecca holds a Doctor of Science degree in Civil Security Leadership, Management, and Policy. He is a retired police veteran with more than 27 years of experience in civilian protection, bias crime investigation and intelligence gathering, critical incident response and community leadership.
To read the story about "A Time to Heal: A Conversation about Race, Policing and Social Justice" click here.
About Berkeley College
Berkeley College, founded in 1931, is a career-focused institution accredited by the Middle States Commission on Higher Education that offers students Master's, Bachelor's, and Associate's degree and Certificate programs in more than 20 career fields. The College has campuses in Midtown Manhattan and White Plains, NY, as well as in Newark, Paramus, Woodbridge and Woodland Park, NJ, with more than 5,700 students enrolled. In addition, Berkeley College Online® serves a global population. U.S. News & World Report has named Berkeley College among the Best Colleges for Online Bachelor's Programs and among the Best Online Bachelor's Programs for Veterans, for seven consecutive years. The website address is www.BerkeleyCollege.edu
The mission of Berkeley College is to empower students to achieve lifelong success in dynamic careers.