Women Entrepreneurship 2020: Magalie Austin, Senior Advisor and Director of the Mayor's Office of Minority and Women-Owned Business Enterprises
Women Entrepreneurship 2020
Magalie Austin, Senior Advisor and Director of the Mayor's Office of Minority and Women-Owned Business Enterprises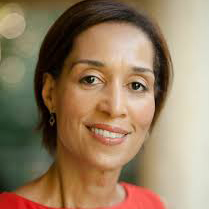 Magalie Austin was named Senior Advisor and Director of the Mayor's Office of Minority and Women-Owned Business Enterprises (M/WBE) in May 2020. In this role, she works to foster the success of minority and women-owned businesses and oversee the City's M/WBE Program. Along with access to procurement opportunities, Austin ensures that M/WBEs also have access to services to mitigate the impacts of COVID-19 as they recover from the pandemic.
Austin previously served as the Chief Diversity and Industry Relations Officer for the New York City Department of Design and Construction (DDC). While at DDC, she oversaw a massive increase in the department's M/WBE utilization. 
She is an alumna of St. John's University and holds a Juris Doctor from Tulane University School of Law.