90th Anniversary Alumni Spotlight: Alejandro Guillen is on a Mission to Diversify the Retail Landscape

FOR IMMEDIATE RELEASE
Thursday, November 18, 2021
90th ANNIVERSARY ALUMNI SPOTLIGHT:
Alejandro Guillen
Footwear and Accessories Designer; Former Brand Manager, Saks Fifth Avenue
Bachelor of Business Administration in Fashion Merchandising and Management, 2015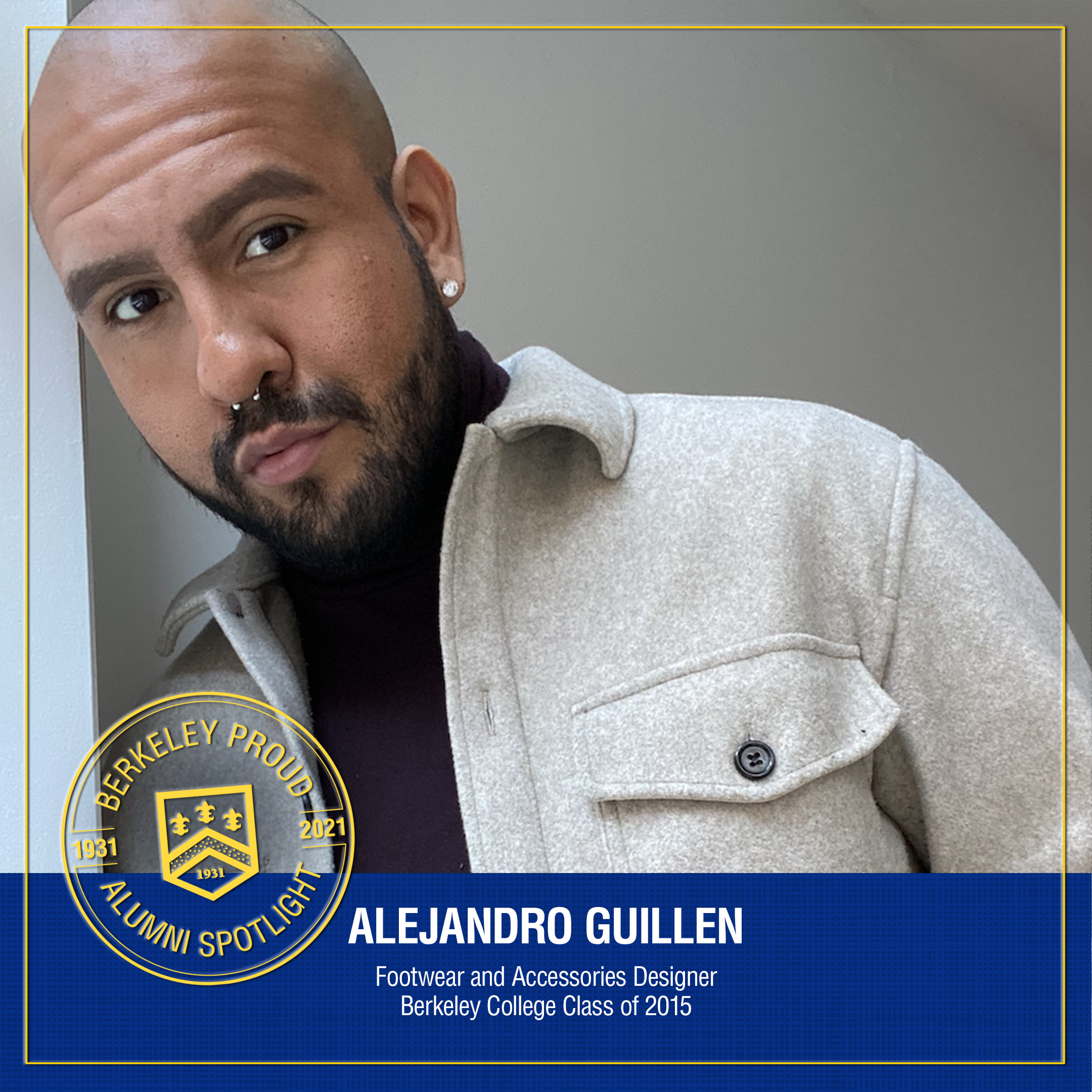 Alejandro Guillen of Brooklyn, NY, has worked in fashion retail, merchandising and marketing for more than a decade.
Most recently, he served as Brand Manager, Men's Ralph Lauren Purple Label and Polo Collections at Saks Fifth Avenue in Manhattan where he was responsible for developing merchandising and marketing strategies in order to meet sales goals.
"My work with Saks Fifth Avenue was diversified and enjoyable," said Guillen, who noted that he had been successful in meeting and exceeding sales objectives, growing client spending, and facilitating repeat business for the collections he managed prior to leaving the role recently.
Despite having only a three-year tenure with Ralph Lauren, Guillen helped the company innovate and make impact. In 2019, he led efforts to design a special in-store Ralph Lauren "Pride" animation to commemorate the 50th anniversary of World Pride, a first for the label. He also helped Ralph Lauren respond to changing trends during the pandemic, curating promotion for hybrid workwear and casual luxury to accommodate an increase in consumers who were working from home.
"Berkeley College prepared me to become a fashion professional for myriad reasons. The curricula, which focused on business, marketing and sociology, enabled me to have a unique approach," he said. "I developed a much stronger sense of business savvy in comparison to my colleagues and competitors in the industry."
Guillen is now pursuing a degree in Footwear and Accessory Design at the Fashion Institute of Technology. He plans to launch his own firm in the future, a move he feels prepared for thanks to the strong fashion business foundation he obtained as a student at Berkeley College.
Read more Alumni Spotlight stories at: https://berkeleycollege.edu/alumnispotlight