Women's Entrepreneurship Week 2022: Kibonen Nfi, CEO, Cameroon Clothing Company

WOMEN'S ENTREPRENEURSHIP WEEK 2022
Kibonen Nfi
CEO, Cameroon Clothing Company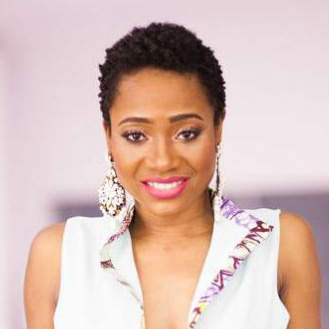 Inspired by traditional Cameroonian garments, West African fabric, and New York's vibrant fashion scene, Kibonen Nfi delved into the fashion world with ingenious ideas of producing modern interpretations of one of the most delicate and intricate hand-woven traditional garments of Cameroon's western highlands region – the "toghu." Although the pursuit of a fashion career is routinely frowned upon in Cameroon, where Nfi was born, she pursued her dreams and formed a label Kibonen NY. Through her designs, Nfi aims to provide a confluence of cultures through beautifully crafted and stylish garments with a social stand.
Nfi's designs have been worn by celebrities including Lupita Nyong'o and Drake, and have been exhibited at Buckingham Palace and The Smithsonian. 
She returned home in 2020 with the help of partners to set up a revolutionary manufacturing plant in Buea – the Cameroon Clothing Company, where she employs more than 60 garment makers under fair trade conditions. Nfi serves on the Creative Africa Advisory Group by Afrexim Bank.