Required Practicums Offer Medical Assistant Students Valuable Work Experience
Before graduating from Berkeley College, students enrolled in the Medical Assistant Certificate and Associate in Applied Science degree programs are required to complete a 165-hour practicum at an off-site ambulatory healthcare setting. Medical Assistant students can choose from among a wide variety of specialties including internal medicine, gastroenterology, pediatrics, geriatrics, dermatology and plastic surgery, cardiology, and infectious disease.
Nationwide employment of medical assistants is projected to grow 29 percent from 2016 to 2026, much faster than the average for all occupations, according to the United States Bureau of Labor Statistics (BLS). It is projected that the growth of the aging baby boom population will continue to create a demand for preventive medical services. According to the BLS, as practices expand to meet this demand, physicians will hire more medical assistants to perform routine administrative and clinical duties. (Bureau of Labor Statistics, U.S. Department of Labor, Occupational Outlook Handbook, Medical Assistants, on the Internet at https://www.bls.gov/ooh/healthcare/medical-assistants.htm).
In addition to providing valuable on-the-job experience for students in the Medical Assistant program, the practicum program at Berkeley College may open doors to rewarding careers. 
"Students intern at a variety of certified locations as well as at outpatient clinics and hospitals that are approved by me in advance," said Berkeley College Practicum Coordinator, Medical Assistant program, Desiree A. DiGiuseppe, CMA(AAMA). "To be approved, these sites need to have both administrative and clinical components providing students with a well-rounded experience."
Prior to entering into a practicum, students interview with Ms. DiGiuseppe and a Career Services associate to determine the student's individual needs and career goals. Once placed, evaluations are performed on a weekly basis with a final review at the culmination of the practicum.
"I serve as the liaison between the clinical environment and the academic environment of Berkeley College," Ms. DiGiuseppe said. "I am in contact with students on a weekly – sometimes daily – basis, and I offer ongoing guidance and support to the student, office managers, physicians, and staff throughout the internship." 
The views and/or opinions in this article are those of the individuals interviewed. The academic achievements and/or employment outcomes described in this article are specific to each individual and are not a guarantee of similar results for past or current students. For up-to-date and detailed information, please visit BerkeleyCollege.edu and view our catalogs at BerkeleyCollege.edu/publications. 
Related Posts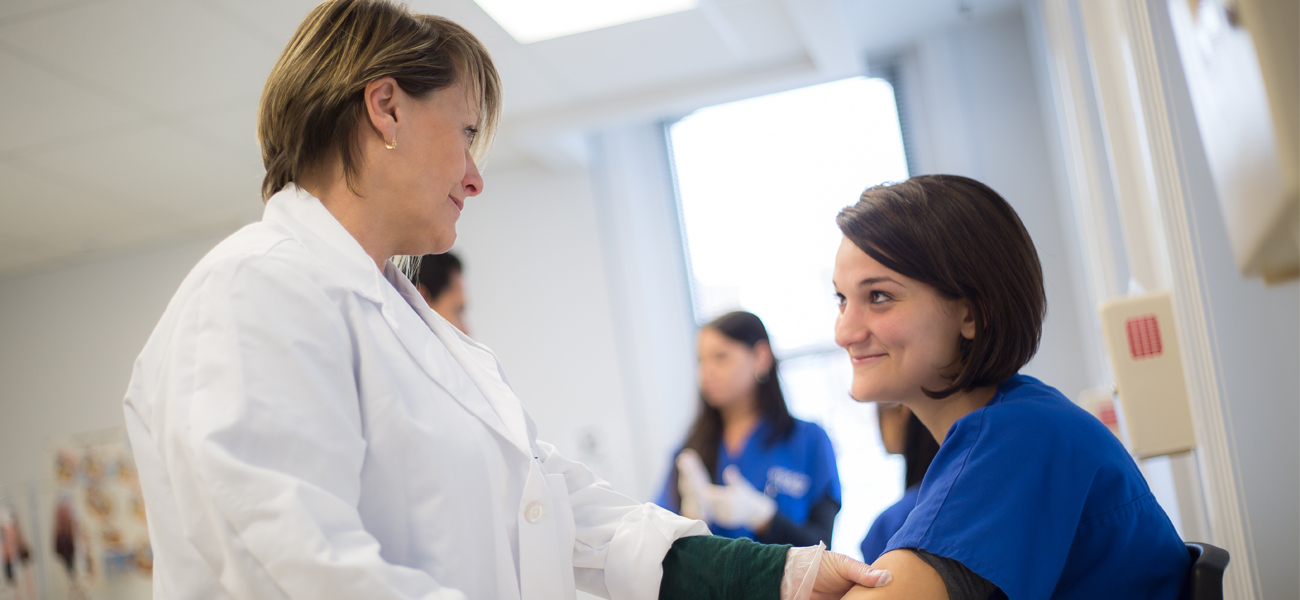 Woodbridge
Newark
Woodland Park
Medical Assistant