From Medical Assistant to BSN
Multiple degrees mean multiple career advances for Kristin Trainor
James Thorpe
11 September 2023
"Being and becoming a nurse is an incredible accomplishment so congratulations to all the new practical nurses and BSN-prepared nurses in the room today," said Kristin Trainor, who represented the LPN-BSN graduates as the graduate speaker at the recent Nurse Pinning Ceremony at Berkeley College in Woodland Park, NJ. She continued, "Good luck to everyone on their board exams and remember to continue to look fear in the face and do things that scare you. The journey, growth, and destination are worth it."
A step-by-step career journey
While the process of earning her Bachelor of Science in Nursing was a gradual one for Kristin, she reflected on the journey and is grateful to have taken it one step at a time. After first earning a degree in Marketing Communications at Berkeley, and beginning a career in business, she felt a calling to the healthcare field. "I had always considered the idea of a career in nursing and when I helped to care for my grandfather, I made the decision," she recalled.
Kristin discussed her options with the advisors at Berkeley College and returned to earn her Associate's degree as a Medical Assistant. In addition to the Woodland Park campus, the Medical Assistant program is also offered at Berkeley's Newark and Woodbridge, NJ campuses. "The Medical Assistant program was a great way for me to get my foot in the door of the healthcare field," she pointed out. "It was also very helpful to get confident and comfortable with patient care." After graduating, Kristin worked for several years at a local pediatric practice. But she knew she wanted more.
Stackable credentials add skills and opportunities
While continuing to work in pediatrics as well as doing home care for a quadriplegic patient, she returned to the familiarity of Berkeley College to begin the Practical Nurse program and became a Licensed Practical Nurse (LPN), transferring credits from her Medical Assistant degree. "I immediately knew I wanted to continue working toward becoming a registered nurse (RN)—that's the real standard of nursing," Kristin remembered. Next on her educational journey would be Berkeley's LPN to BSN program, from which she recently graduated.
Hands-on learning, with a high level of attention
Looking back, Kristin spoke of the strong practical career preparation she received at Berkeley College and the ability to continue from one program to another, adding skills and credentials along the way, "I've appreciated every one of my professors. They were all very passionate and got to know us. It felt like they were truly invested in our learning. Classmates who came from other schools hadn't always had the same type of personal learning experience that I'd had." She went on, "The hands-on learning using simulations was very helpful. I got an excellent understanding of 'why' and 'how' things happen—everything made sense and the professors made it very interesting at the same time."
Education combined experience
"I'm glad I went through the programs the way I did," Kristin said. "I was able to participate in multiple internships and it helped me develop a good bedside manner and learn to interact with patients." She also noted the importance of adding skills and gaining certifications along the way. While taking an EKG class, she developed an interest in cardiology. Pending the passing her NCLEX-RN (National Council Licensure Examination), she's been hired to work in the Cardiac Progressive Care Unit of a major area hospital.
Looking to the future, offering encouragement
Done with school (for now) and eager to work in a hospital setting, Kristin thinks a Master of Science in Nursing (MSN) degree could possibly be in her future plans. She also offered advice to those considering a future in healthcare. "Small steps are OK. Get your feet wet, take your time, and keep your options open. Starting as a medical assistant worked out well for me. And I met a lot of people along the way who helped."
During her speech at the Pinning Ceremony, Kristin reflected on the difficult but rewarding journey of becoming a nurse, "As nurses we are with our patients and their families during the tough moments as well as the victories. To get us through the hard times we'll face as nurses, we must hold on to the reason why we became nurses in the first place."
The views and/or opinions in this article are those of the individuals interviewed. The academic achievements and/or employment outcomes described in this article are specific to each individual and are not a guarantee of similar results for past or current students. For up-to-date and detailed information, please visit BerkeleyCollege.edu and view our catalogs at BerkeleyCollege.edu/publications. 
Related Posts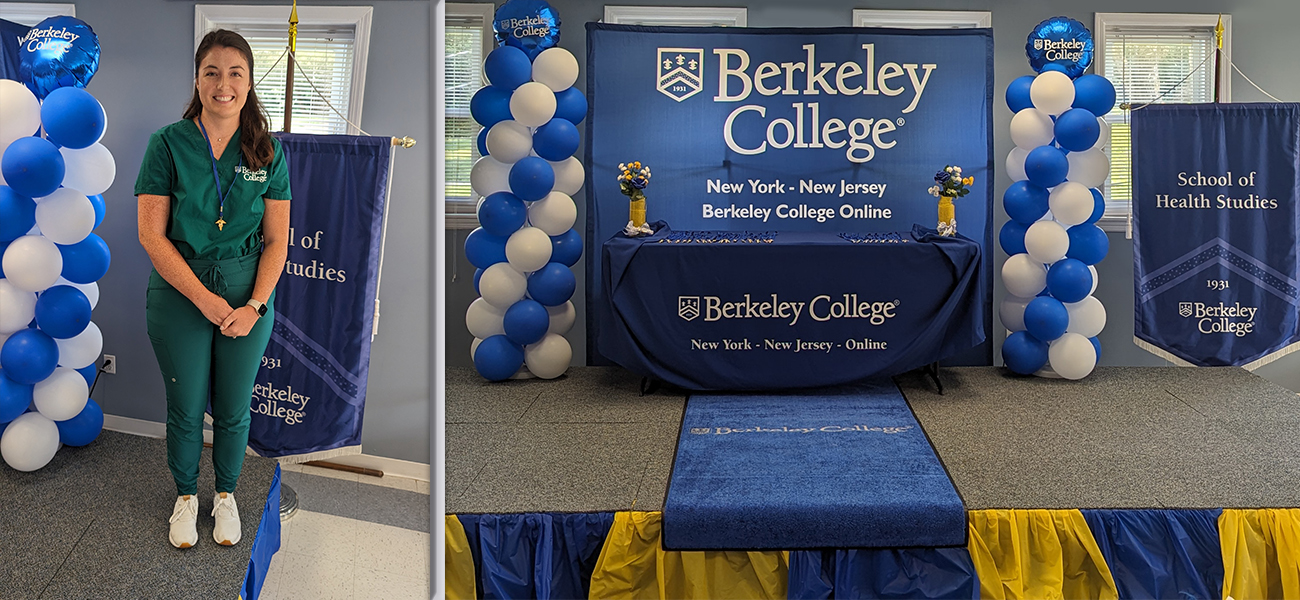 Medical Assistant
Woodbridge
Woodland Park
Nursing
Newark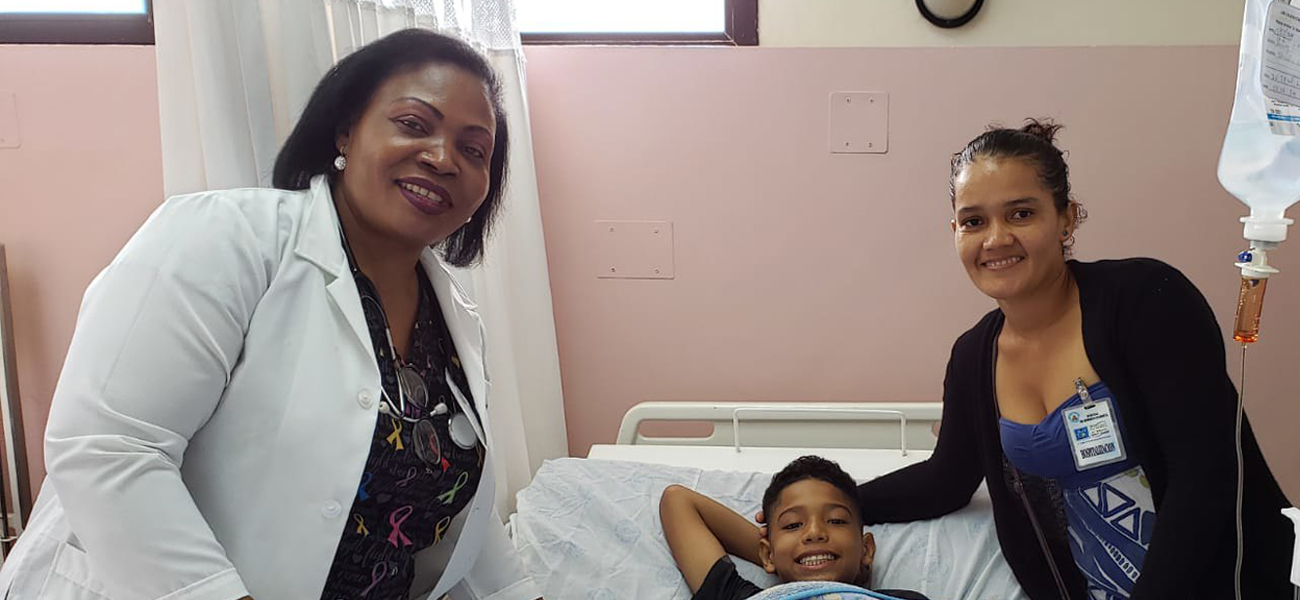 Students
Woodland Park
Alumni
Nursing