Berkeley Knights Basketball Champion Reflects on Community, Career, and Pursuing an M.B.A.
Tonya Johnson
04 December 2018
In life, "you experience something and then you give back." That is the motto former Berkeley Knights Championship Basketball player and co-captain Jeffrey Mejia strives to follow each day.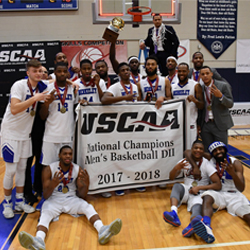 He never stops looking back to support his local community, because growing up in Inwood, it was the Manhattan Bible Church for the Youth (MBCY) located in the nearby neighborhood of Washington Heights, that gave him a platform to find his voice, and a solid foundation to become the man he is today.
"I spent a lot of time there as a young child and MBCY had an impact on me that was fundamental and is still relevant to me today," he said. "I'm a big believer in never forgetting where you came from so I volunteer often and continue to stay connected with society, because there are people out there who are struggling." He went through a lot in his own personal life. Being raised without a father figure to look up to, he now takes every opportunity to share his knowledge with other kids.
Jeffrey spoke to a group of teenagers at a local high school not too long ago. "It was really great to do that and see those young kids - I put myself in their shoes, because graduating from high school, and taking the next step into another part of your life is a big deal," Jeffrey said. "If you don't have a sounding board or somebody to guide you, it can be really difficult to get through those struggles."
Building a career
It's been one year and seven months since Jeffrey secured his full-time position as a Business Development Coordinator with ForceBrands, a staffing and recruiting agency in New York City. He initially landed an internship with the company right before graduation from Berkeley College in 2017, where he earned a Bachelor's degree in Business Administration at the New York City campus.
His current primary responsibility is to help the sales team recruit new business, but he looks forward to continued growth and innovation in his career overall. In addition to sourcing prospective leads for ForceBrands, other daily tasks include reporting, research, and comparative analysis.
"It's been a great experience. I've grown a lot in my career," Jeffrey said. "I've bettered my interpersonal skills, and learned how to really communicate with others and build rapport - not only internally, but outside of the workplace through networking."
Life lessons learned
He credits former Head Coach of the Berkeley College Men's Basketball team, Chris Christiansen - who also teaches and serves as Assistant Chair, Management, in the Larry L. Luing School of Business®, for guiding him and other former teammates along the way. Jeffrey assisted in leading the team to three championships – as a former co-captain, and one championship as an assistant coach in 2018.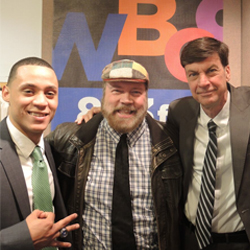 In 2017, the two were invited to interview on "SportsJam with Doug Doyle" at Newark's WBGO – 88.3 FM, when the Berkeley Knights celebrated its third consecutive USCAA Division II Championship, defeating Penn State-York 80-76 in overtime.
"Coach Christiansen was able to manifest and create a sense of family with the team, whereas it's not just about basketball – it's more about life," Jeffrey said. He acknowledged the influence that all of his teammates had on him, the value of brotherhood, and how grateful he is to be around such a great group of guys.
"There are a lot of things that I learned outside of basketball from being on the team, so I want to continue that cycle and keep giving back to the new people that come into the school and teach them that there's always more to life. It's about being open-minded and giving yourself a chance to attain that."
Pursuing an M.B.A. degree
He has returned to class to pursue a Master of Business Administration degree in Management – this time through Berkeley College Online®. As a student at Berkeley College Online® he advises others in the program to stay diligent and prepared for class. "Assignments are explained - but self-guided," he said. "It's up to you to do the work on your own, meet expectations and deadlines, without being reminded."
Time management skills
Finding balance in order to be effective is key. When it comes to managing career, school, and basketball, he refers to the important time management skills that he learned on and off the court from his former coach, and the ability to prioritize what is going to help benefit him down the line.
"You have to sacrifice and put your professional career before other things. Have a vision that you will eventually be in a better place than you are now. Aspiring for a better quality of life comes with career progression, making connections, and earning a higher salary, but it takes a lot of hard work!"
For the latest schedule and information about sports programs at Berkeley College, visit BerkeleyCollegeKnights.com.
To learn more about Berkeley College, visit Berkeley College Online® and the Master of Business Administration degree in Management.
The views and/or opinions in this article are those of the individuals interviewed. The academic achievements and/or employment outcomes described in this article are specific to each individual and are not a guarantee of similar results for past or current students. For up-to-date and detailed information, please visit BerkeleyCollege.edu and view our catalogs at BerkeleyCollege.edu/publications. 
Related Posts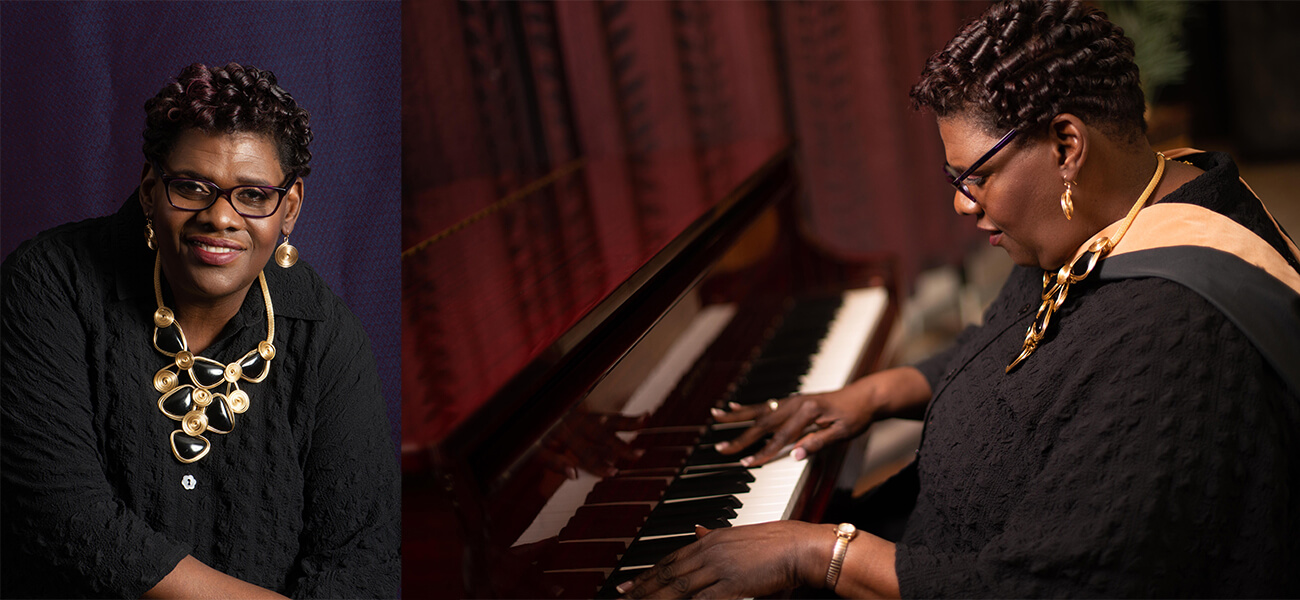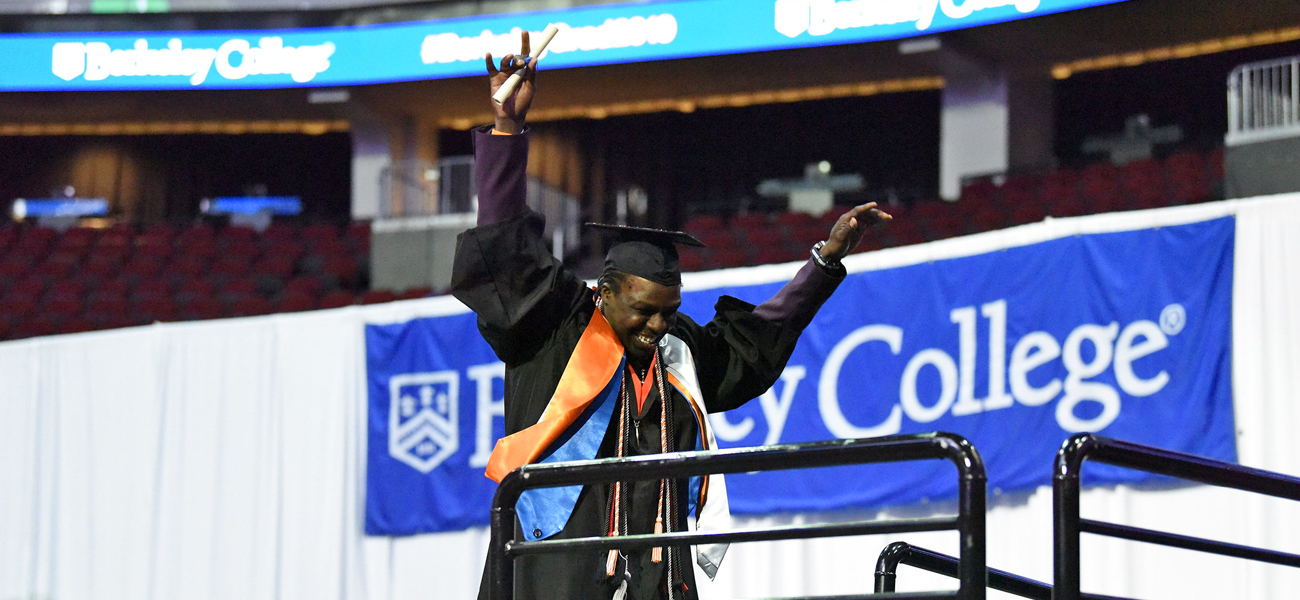 Alumni
Students
NYC Midtown