Berkeley College Students Partner with Macy's Willowbrook Mall for a Fashion 'Night on the Town'
Tonya Johnson
26 March 2019
Students and alumni from the Berkeley College community were invited to participate in the Macy's Willowbrook Mall "Night Out on the Town Fashion Show" event on March 14 in Wayne, NJ.
"I quickly ran with the idea and promoted this to students and alumni in the Fashion Merchandising and Management, and other programs to assist," said Linda Pinsky-Mauro, Campus Operating Officer (COO) of Berkeley's Woodland Park campus. "Our students took great interest in the opportunity, and for many it was a first. They were all so excited to be a part of the Macy's fashion show. It was a great opportunity for the Fashion Merchandising and Management students to gain hands-on experience in retail and marketing."
Lakeisha Hall, My Stylist Executive at Macy's, Inc., enjoys her role as a personal shopper to the customers at Macy's. She is also responsible for event planning, and said that it's a lot of hard work.
"It was very busy and chaotic, but the Berkeley College students handled it really well. Everyone from the administrators, alumni, and models were extra accommodating, and professional. They stepped right in and already knew exactly what to do – it was very impressive!"
Modeling in a Macy's Fashion Show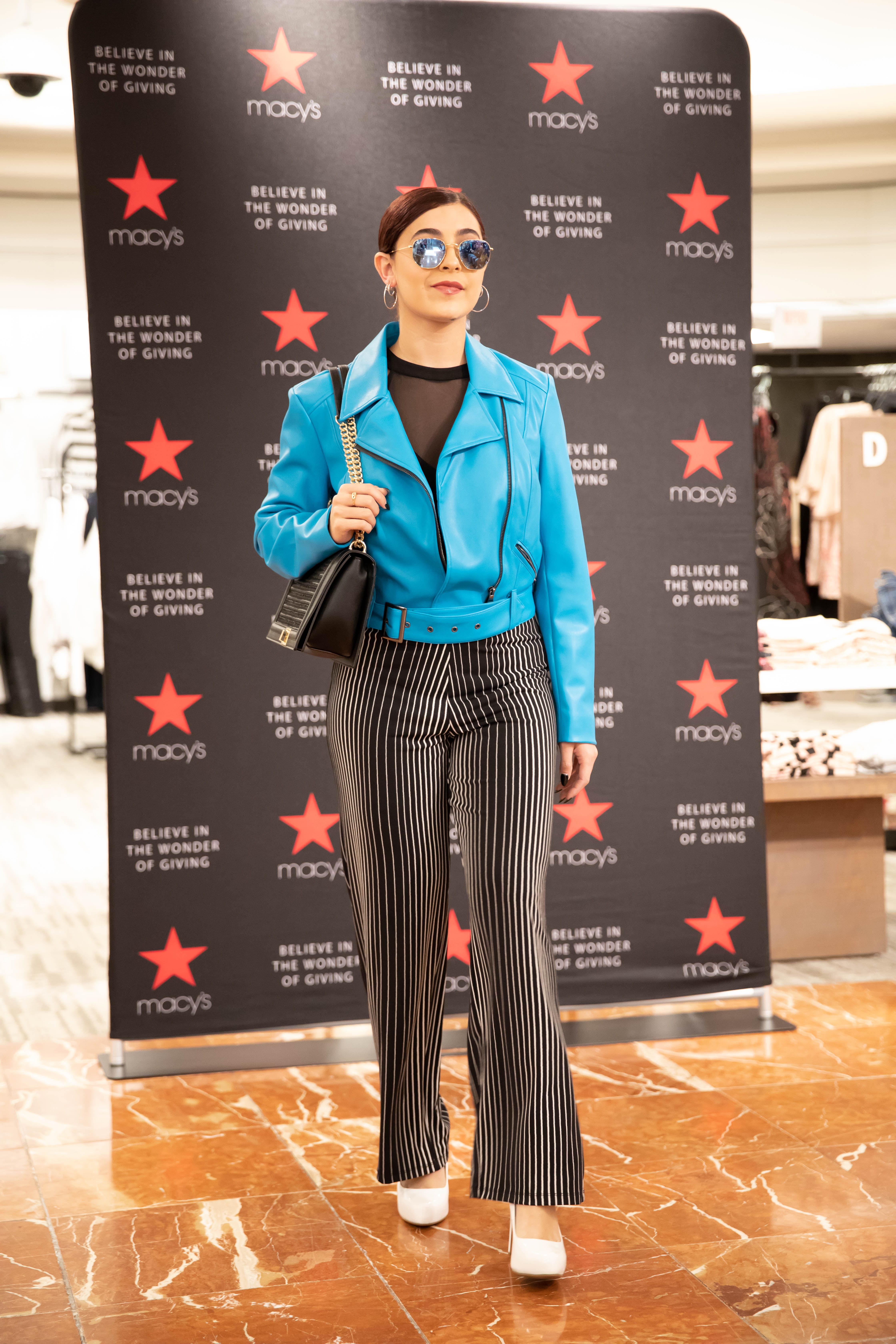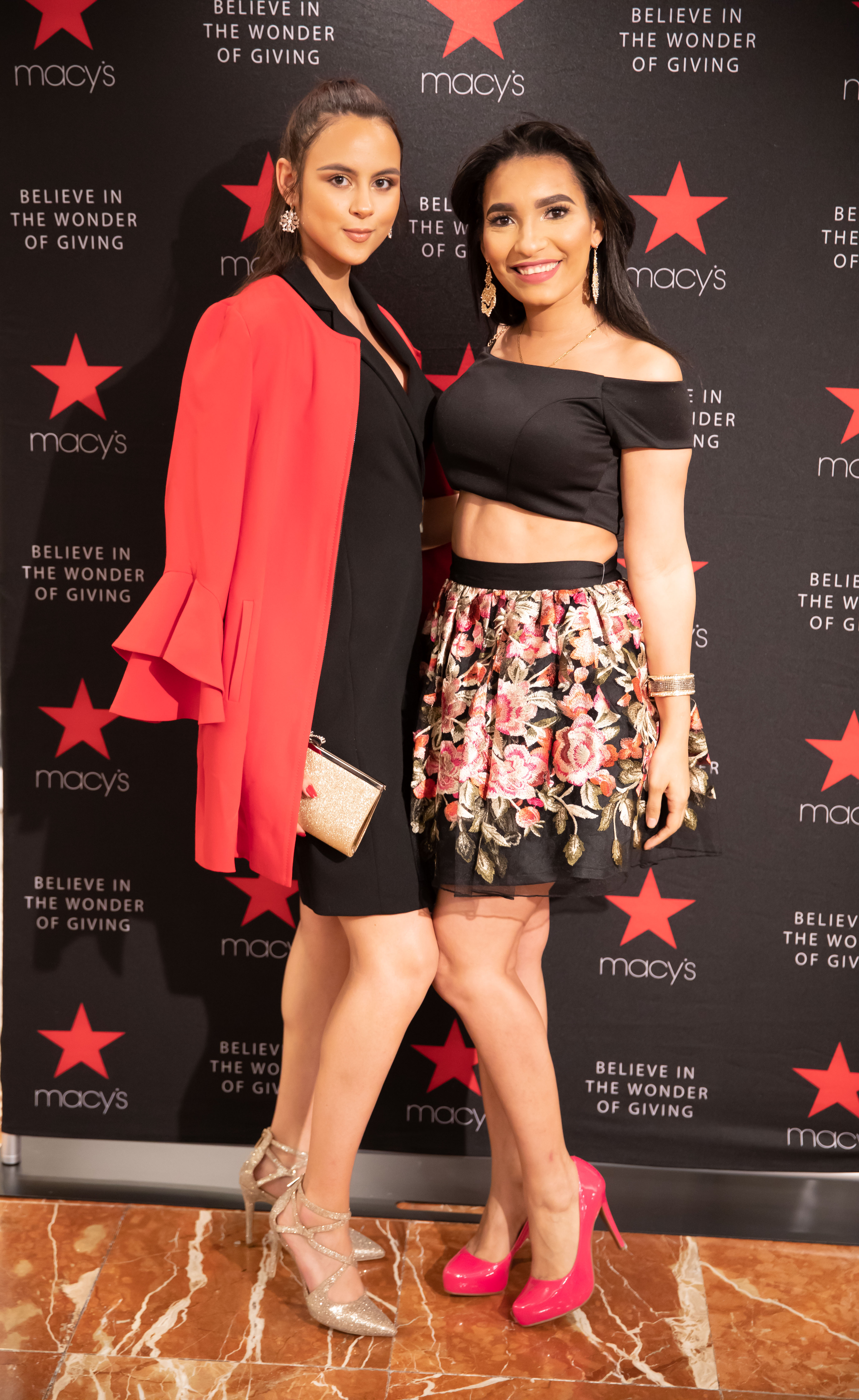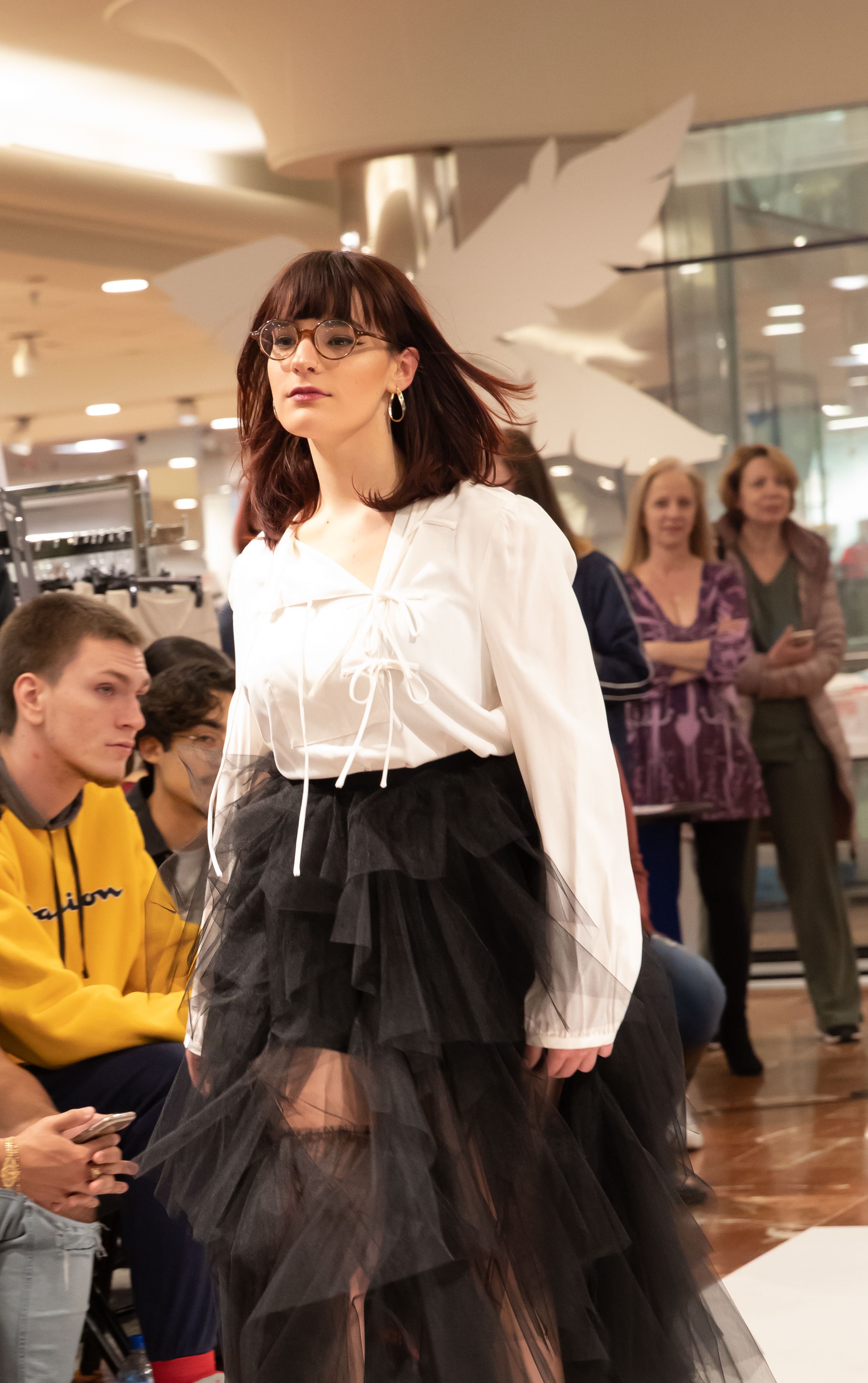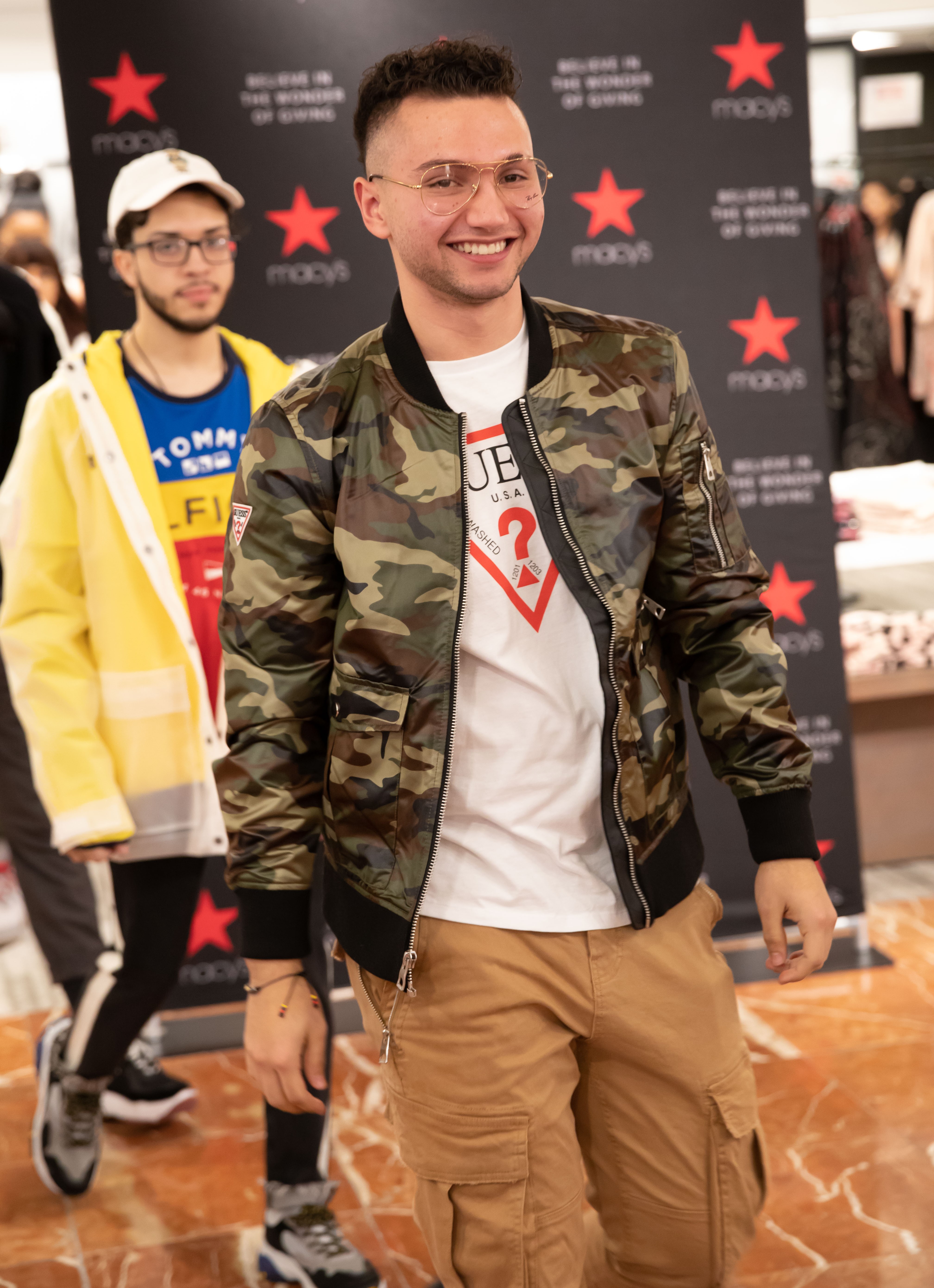 College students work hard and play hard. Keeping that in mind, Lakeisha asked the students to select their favorite outfits to wear for a special "Night Out on The Town" – whether it be to the movies, a night club, concert, or college campus party.
Second-year International student Younghwa Lee traveled all the way from the Berkeley College New York City campus to assist with the show production. "It was really fun working with Macy's. This was my first time ever being involved in a fashion show," she said. "I worked closely with Lakeisha behind the scenes, and helped the models pick out their clothing. It was great because I got to experience the whole process of producing an entire fashion show and watching it all come together from start to finish."
Younghwa especially enjoys her textile-related class, and hopes to obtain a position with a fabric company upon graduation. She looks forward to returning home to South Korea one day to assist with her mother's fashion design business.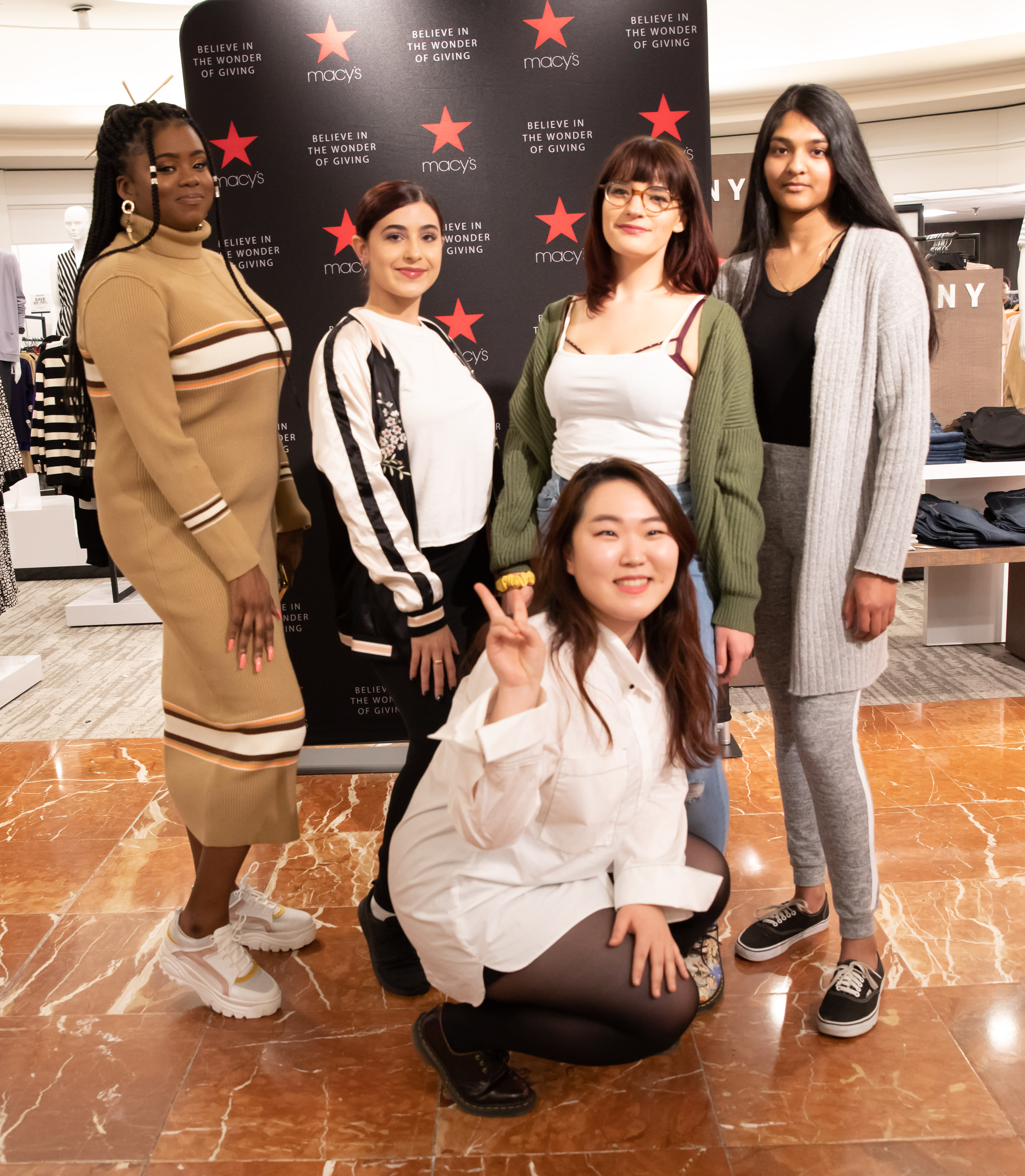 As a work-study student at the Woodland Park campus in New Jersey, it was her supervisor and COO Linda, who encouraged Walisa Reid to become involved. "I enjoyed the show so much – it really helped me to come out of my comfort zone! Everyone involved in coordinating the show was really nice to work with - I'd love to do it again."
She started out as a Fashion Merchandising and Management major at Berkeley College, but is now a student in the school's Criminal Justice program. Her plan is to merge her passion and interest in the fashion business and the law. She is also an aspiring actress. Through her role as a student ambassador, Walisa attends events and takes pictures of students to promote on social media.
Soccer player and Interior Design student, Mathew Agudelo also wanted to get in on the modeling action. "My coach sent out an email, so Arzheen Othman and I decided to do it. We enjoyed picking out our clothing a few days before, and checking out some of the latest styles. On the day of the fashion show, everyone was getting fit, and looking good. We had a great time meeting the other models, having fun, and making jokes. It was a great experience," he said.
Prior to coming to Berkeley, Mathew attended a technical high school, where he developed an interest in architecture. "I want to show the world what my vision of beautiful, unique space is. I can do that through interior design." He currently interns for Sargenti Architects in Paramus, NJ.
"I invite organizations like Berkeley College to come into Macy's to have fun," Lakeisha said. "Anytime we host an event we want to make people aware of what the store has to offer for their fashion needs."
In addition to checking out the latest fashions at Macy's, show participants and audience members from the local community enjoyed a night of music entertainment, free food and vendor samplings, college information, and raffle giveaways. Following the show, guests received a 30 percent discount that evening at Macy's.
Careers in fashion
"Our Berkeley College Fashion alumni students, who I keep in touch with through Instagram, responded to me asking how they could help," Linda added. "It always makes me proud to know that they enjoy the connections that they have made as students, and they maintain it as alums."
As President of the Fashion Club at Berkeley from 2017 to 2018, Palenia Pichardo had the chance to produce some fashion shows for the school. "I'm good at producing fashion events so Berkeley asked me to get involved and help organize the Macy's fashion show," she said.
Palenia is the executive assistant for two organizations—Nuestra Reina Latina USA and West New York Fashion Week. "We are a team who helps a group of girls become self-confident. We train them how to walk in the shows, and how to look presentable." She graduated from the Fashion Merchandising and Management program in April 2018.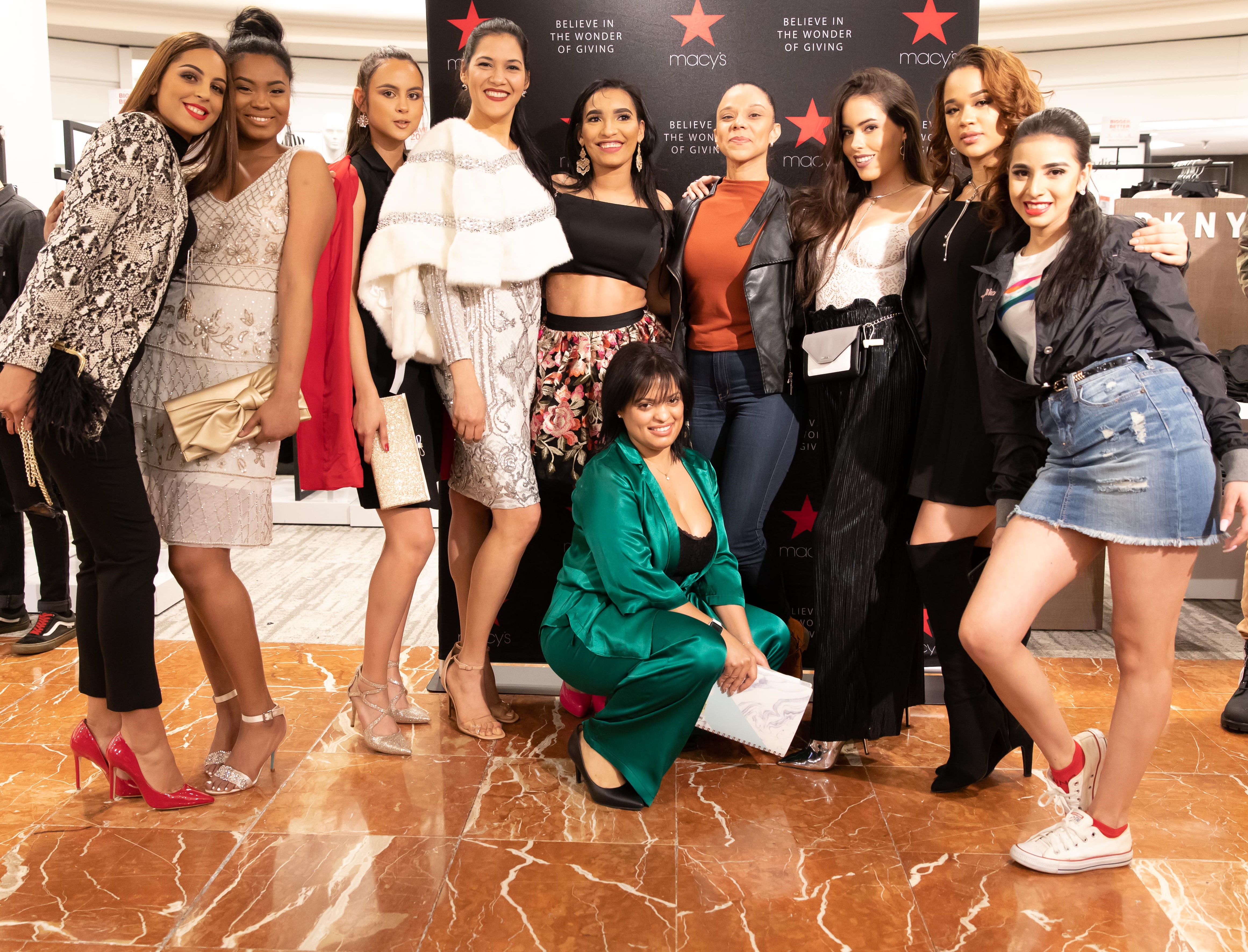 "The fact that you get to work with the students who may have no experience in the industry, and you are able to help them feel more comfortable just by sharing your experience, is what I enjoyed most about the experience," she said.
Fellow alumni Betty Velarde (Class of 2017) was also a member, and Vice President of the Berkeley College Fashion Club during her time at the school. "My role in the Macy's fashion show," she shared, "was to work as a production assistant, planning the set-up of the show, and styling the models. Participation in the Macy's fashion show was such a wonderful opportunity. It gives me satisfaction to know that I was part of the team that made this happen."
Betty has worked at many other fashion events throughout her career including the Mercedes Benz Fashion Week, Coterie, beauty pageants, and more. "Events like these are important for current students to participate in because it provides experience while in school, which is beneficial for their career afterwards," she said.
"My role was to assist all the models on the day of the show and ensure the runway was showcased as planned," said Joanna Reza. "It was a privilege being a part of a fashion show that showcased all of the brands we know for a big company like Macy's. I really love and enjoy working in fashion shows. The more experience I have gained, the more confident I am in my field. Networking is very important because you meet new people and you never know who they can connect you with or other opportunities these new connections can offer you."
Freelance opportunities
Through a retail staffing company called Poured, Joanna is a freelance stylist for luxury retail in New York City. She gains plenty of industry experience working for high-end brands like Givenchy, Zadig & Voltaire, and The Real. "I give customer service, advice on styles, and make sales transactions," she explained. For the past four years, Joanna has also worked with The Daily Front Row Magazine as a brand ambassador and supervisor during Fashion Week. In addition to working on fashion show productions during the fashion seasons, she is creating her own blog, which will include beauty and fashion. Joanna was recently invited to become a collaborating writer for Poshkids Magazine.
"What I enjoyed most about the Fashion Merchandising and Management program at Berkeley College was the mixture of fashion and business classes," she noted.
Fashion Faculty Experts
Dr. William Filerino, Professor, Fashion Merchandising and Management, Larry L. Luing School of Business, was in attendance with Linda to support the students. He has been working at Berkeley College for the past 13 years.
"It is great to get the students out into the field so they can experience the real world of fashion," he said. "It is important that they learn beyond the classroom to gain an understanding of involvement and practice, while becoming familiar with the skill sets needed to succeed."
Prior to coming to Berkeley, Bill worked in the fashion industry as a retail department manager; salesman for a children's wear company; product manager and vice president of sales and merchandising for a childrenswear company; and president for a headwear and accessory company. He currently works as a consultant for accessory and mattress makers. At six of the school's campus locations, and through Berkeley College Online®, Bill teaches a wide range of course studies in the Fashion program, including "The Fashion Innovation Capstone," "Textiles for Apparel and Home," "Product Lifestyle Management and Sustainability," and more.
"I love teaching both online and onsite. The students are sponges for knowledge. It is a pleasure to teach them and watch them grow into business people for the future of the fashion industry," said Bill. "I especially enjoy teaching the forthcoming technologies which are so important to the success of industry."
He advises Fashion students to get involved in the industry by taking internships, making contacts, and learning how to apply what they have learned in the classroom.
The Berkeley College Experience
The Fashion Merchandising and Management degree programs at Berkeley College integrate the creative and business aspects of the fashion industry. Incorporating current technologies, courses provide students with training in consumer behavior, product development, merchandising, retail distribution, marketing, and sales, covering the complete fashion global supply chain.
To learn more about fashion, and other academic programs available, visit the college website at www.BerkeleyCollege.edu.
[bts/disclaimer1]
Related Posts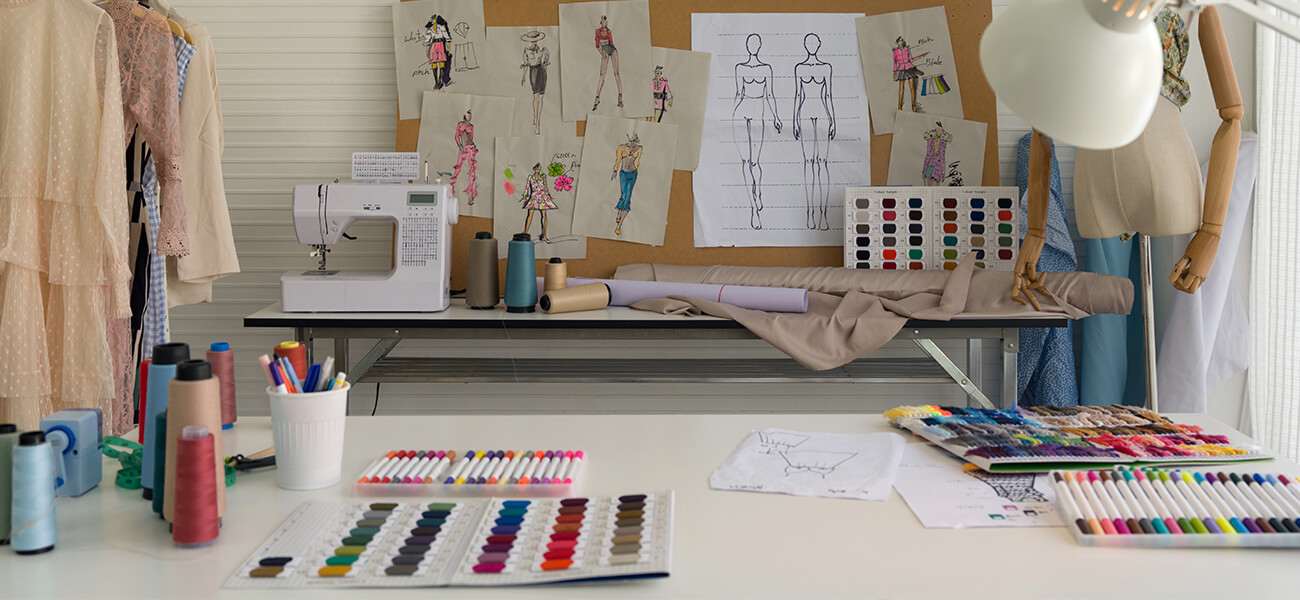 Management
Fashion
Alumni
NYC Midtown
Woodland Park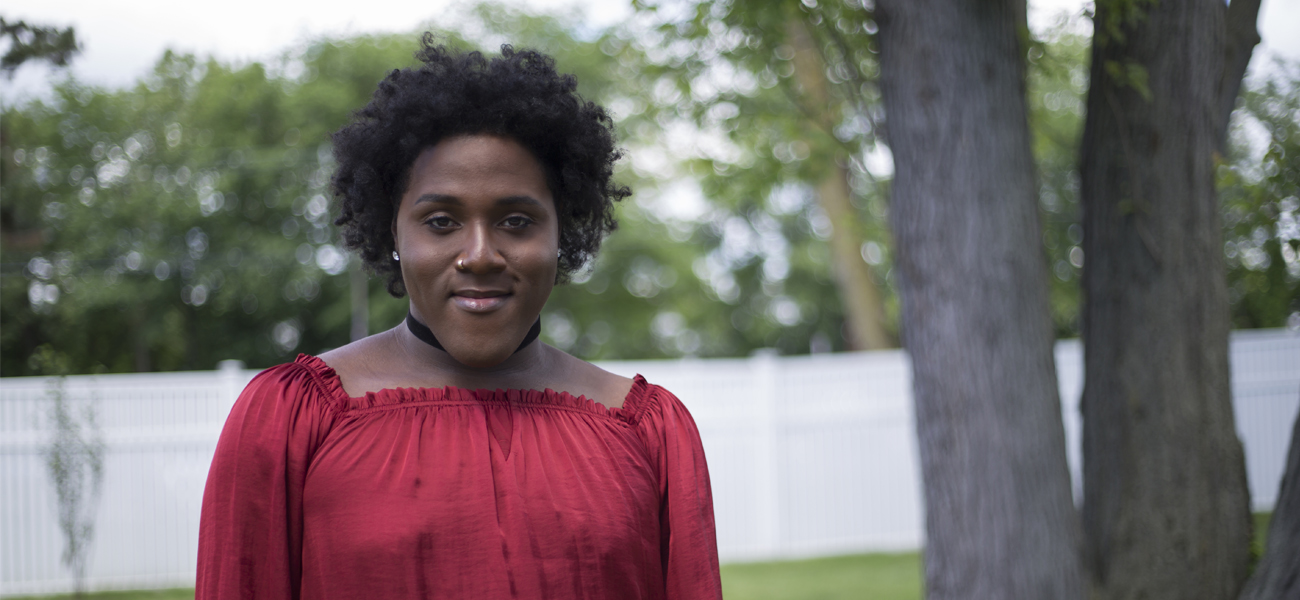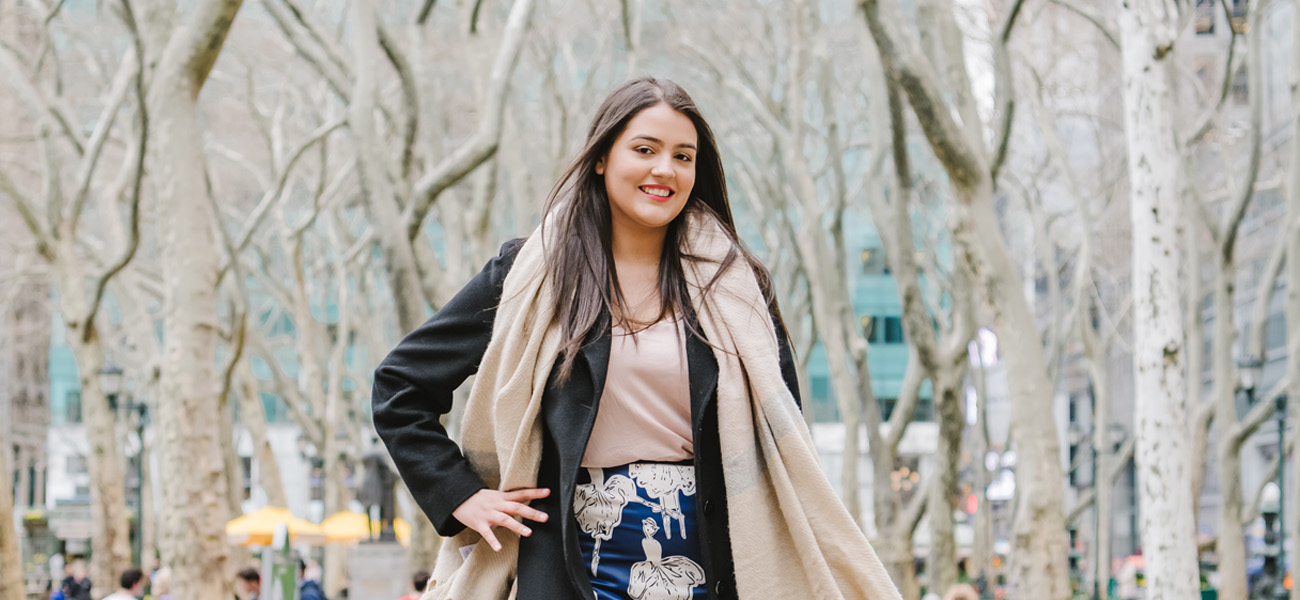 Fashion
NYC Midtown
Students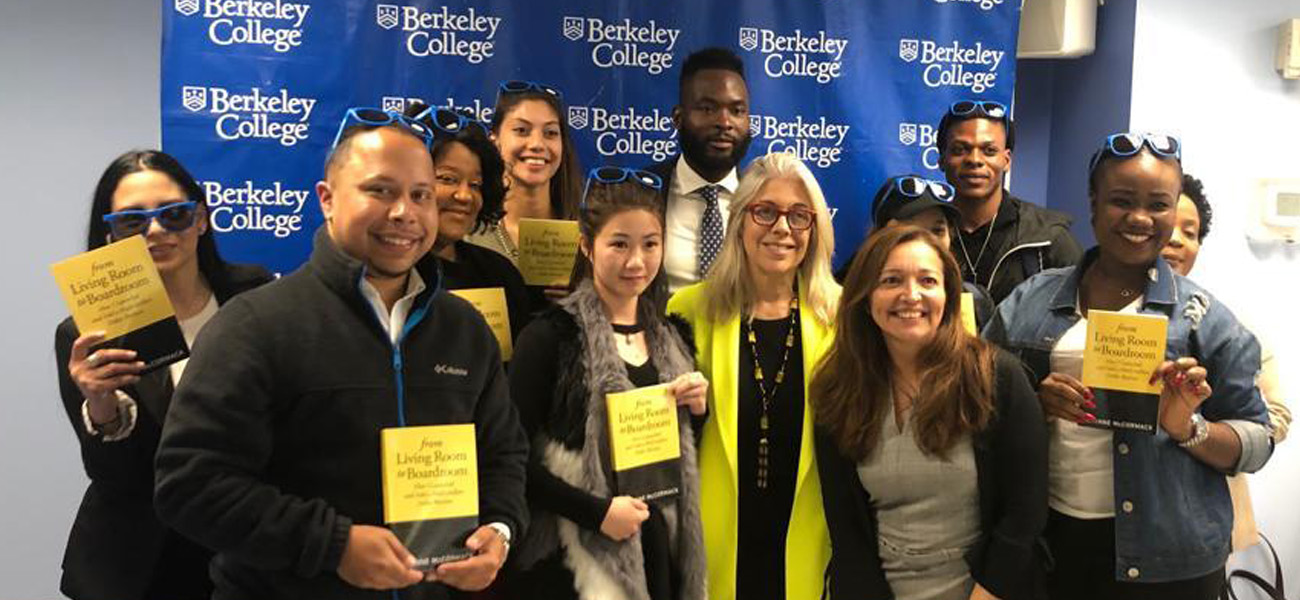 NYC Midtown
Fashion
Faculty and Staff
Students