Berkeley College Students Get Up Close with the Fashion Leaders
James Thorpe
23 July 2019
Berkeley's unique brand of career-focused education has always gone beyond the classroom, complementing the instruction from an accomplished faculty who share their firsthand professional industry experience. 
Learning to succeed from those who already have
The Fashion Merchandising and Management degree program is a perfect example. Berkeley students benefit greatly from the department's "Up Close with the Fashion Leaders" Speaker Series, which brings well-known industry experts from throughout the fashion business to discuss their personal journeys to success, as well as the latest trends in a wide range of areas. It's the kind of knowledge that simply can't be found in a textbook.
Taking advantage of Berkeley's location in the heart of New York City
Berkeley's popular "Up Close with the Fashion Leaders" Speaker Series is typically accompanied by a walking tour of New York City's premier fashion district, Fifth Avenue, which is just steps from Berkeley's New York City campus. The tours, which feature world-renowned designer windows with WindowsWear allow students to:
Experience the most famous fashion brands and department stores
See landmarks such as Carrie Bradshaw's favorite store, where Modern Family's Sofia Vergara likes to shop, the world's largest shoe floor, and where Alexander McQueen, Marc Jacobs, Jimmy Choo, Michael Kors, and Tory Burch all got their start
Learn how the most creative retailers design their windows, and explore the latest on display
Gain unique fashion and design insights from some of the world's most iconic brands
Hands-on learning
"There's no better way to learn about the fashion industry than through hands-on immersion," according to Ursula Bisconti, Assistant Campus Operating Officer at Berkeley's New York City campus. "Our students are able to actually see things that they've learned about in the classroom applied by some of the fashion industry's leading brands. And being in the heart of the city, we're very fortunate to be able to bring these experts in to speak."
A "Who's Who" list of speakers
Past speakers in the "Up Close with the Fashion Leaders" series have included:
Corrine McCormack, a seasoned executive and entrepreneur who conceived and created a brand of designer eyewear in 1993 that carved a new niche in the industry. Today, Corinne McCormack Reading Glasses are sold in over 2,000 stores in the U.S. including Bloomingdales, Nordstrom and Barnes & Noble. In 2009, Corinne sold her company to FGX International, the world's largest manufacturer of reading glasses and popular priced sunglasses.
Mara Urshel, Owner and President of Kleinfeld Bridal, one of the best known executives in the industry. Recognized as an innovator, she is credited with introducing many designers such as Isaac Mizrahi, Donna Karan, Perry Ellis, Michael Kors, and others. 
Christina Young, founder and owner of Stia Jewelry, which has expanded across the United States and internationally and has been coined "not your average bracelet company."
Teresa Londino, Stylist, Macy's, who loves helping her clients realize how fashion makes an unexpected and profound difference in the way they feel and function every day.
Kaitlyn Mattsson, Assistant Store Manager, Macy's, Willowbrook, where she's responsible for half of the departments in the store.  
Linz Shelton, Global Social Media Director at Michael Kors, an experienced digital and social media strategist with a focus on fashion retail and e-commerce globally for the Michael Kors brand.
Joey Buzzetta, Champion Branding Executive, whose influence in the sneaker industry, and on the culture it serves, is undeniable. He's helped brands such as Armani Exchange, Adidas, Yeezy, and currently Champion, make waves in the marketplace. 
Natalia Ramirez, Associate Director of Operations Chanel International, responsible for managing planning, execution, and communication for collection initiatives and is highly skilled in luxury goods, retail, marketing intelligence, store management, strategy, and operations for the Chanel, Inc. brand internationally.
Stephen Braun, Manager, Tourism Marketing and Development at Macy's, who represents Macy's as a global brand worldwide and executes national and international tourism marketing programs.
Marisa Lowenstein, Senior Director of Creative Services at Ralph Lauren, who executes creative visual presentations for Ralph Lauren Women's, Men's, and Baby stores and creates fashion alignment across brand verticals. 
Tim Ceci, Vice President of Retail & Operations at LVMH Celine, who leads a world-class team in driving exceptional customer experience, merchandising, and effective operations to achieve clearly defined goals for North America at LMVH Celine. As a former Vice President of Barneys Stores & Special Events, he held a pivotal role in a successful restructuring initiative. Previously, Tim also held positions with Saks Fifth Avenue, Nike, Pier Imports, and Gap.
Libra Balian, Creative & Marketing Operations for Tiffany & Company, a seasoned marketing professional with a passion for retail and fashion and a proven track record in leading the strategic execution of brand marketing for Fortune 500 companies and advertising agencies including Tiffany & Company, Ann Inc. (Ann Taylor, LOFT, Lou & Grey) AR New York, Amazon Advertising, and more.
Practical, career-focused education for the real world
Industry expert guest speakers are part of many of Berkeley College's degree and certificate programs, which are developed and regularly updated with input from industry experts to ensure that students learn the skill that today's employers demand. In addition, all Berkeley programs include an internship, practicum, or job-related assignment where students can gain valuable career experience in a professional setting.
To learn more about degree and certificate programs and support services and resources offered at Berkeley College, please visit BerkeleyCollege.edu.
The views and/or opinions in this article are those of the individuals interviewed. The academic achievements and/or employment outcomes described in this article are specific to each individual and are not a guarantee of similar results for past or current students. For up-to-date and detailed information, please visit BerkeleyCollege.edu and view our catalogs at BerkeleyCollege.edu/publications. 
Related Posts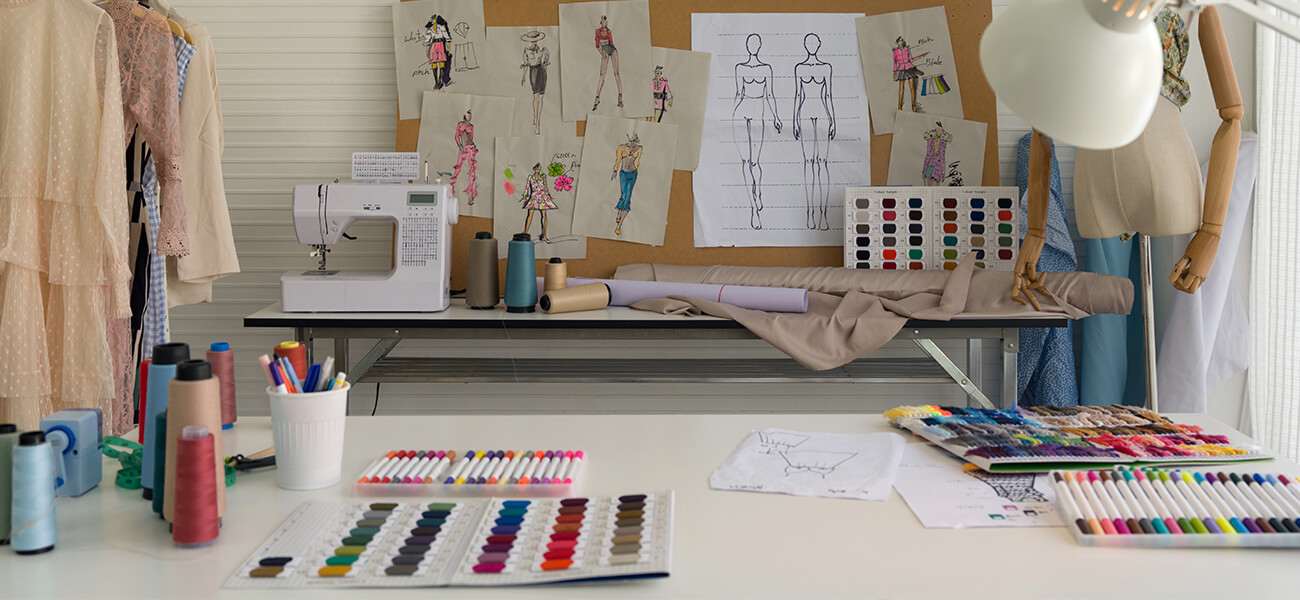 Management
Fashion
Alumni
NYC Midtown
Woodland Park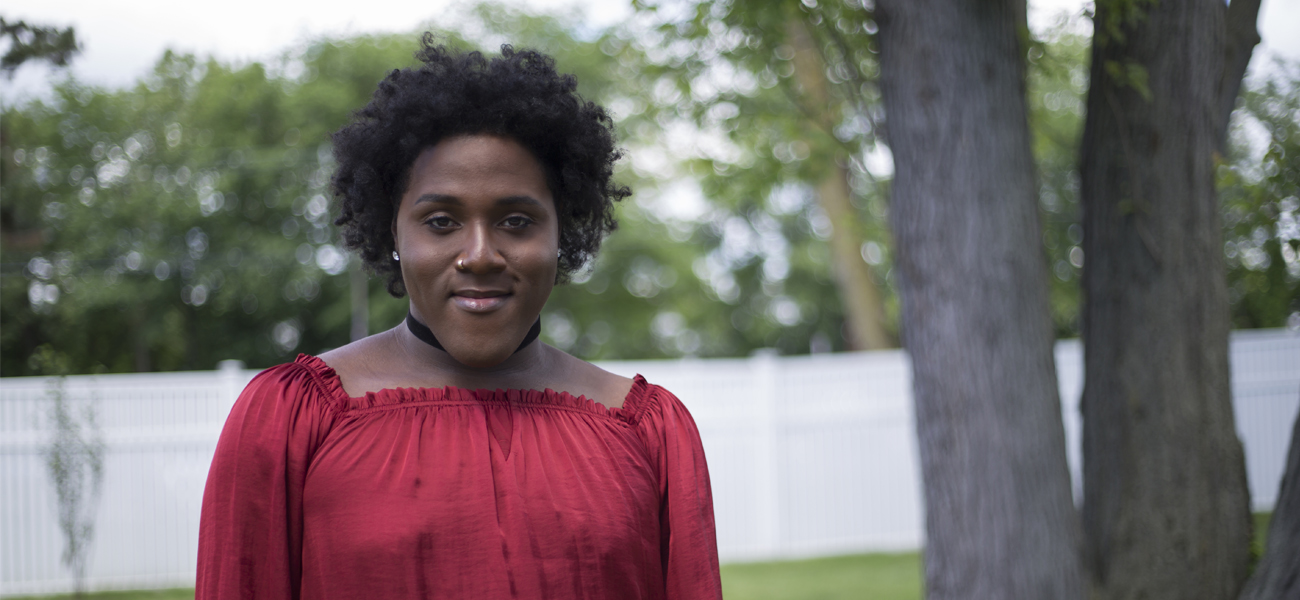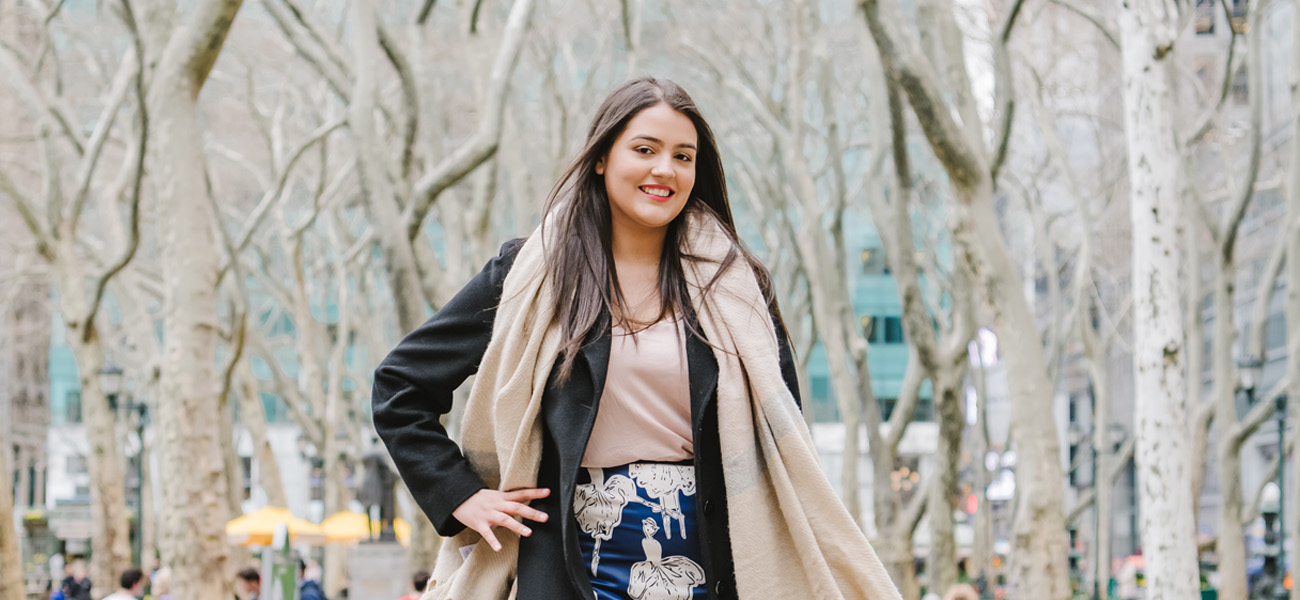 Fashion
NYC Midtown
Students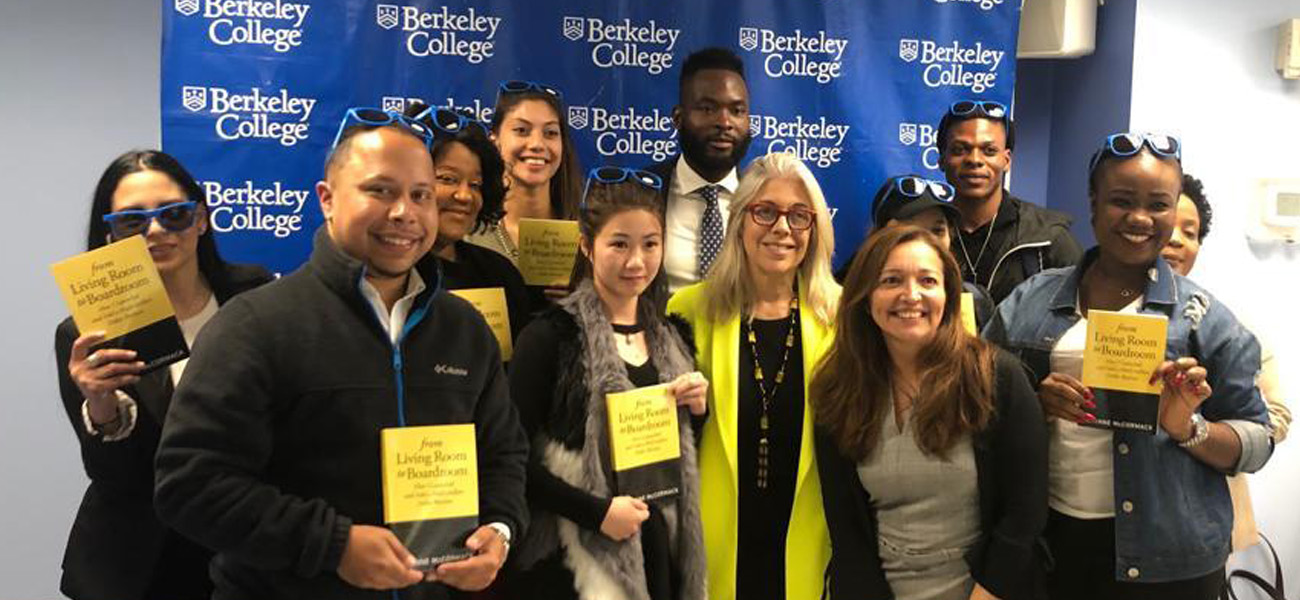 NYC Midtown
Fashion
Faculty and Staff
Students