Pets rescuing people: Berkeley associates foster and adopt during the pandemic
Donna Nicholson
08 January 2021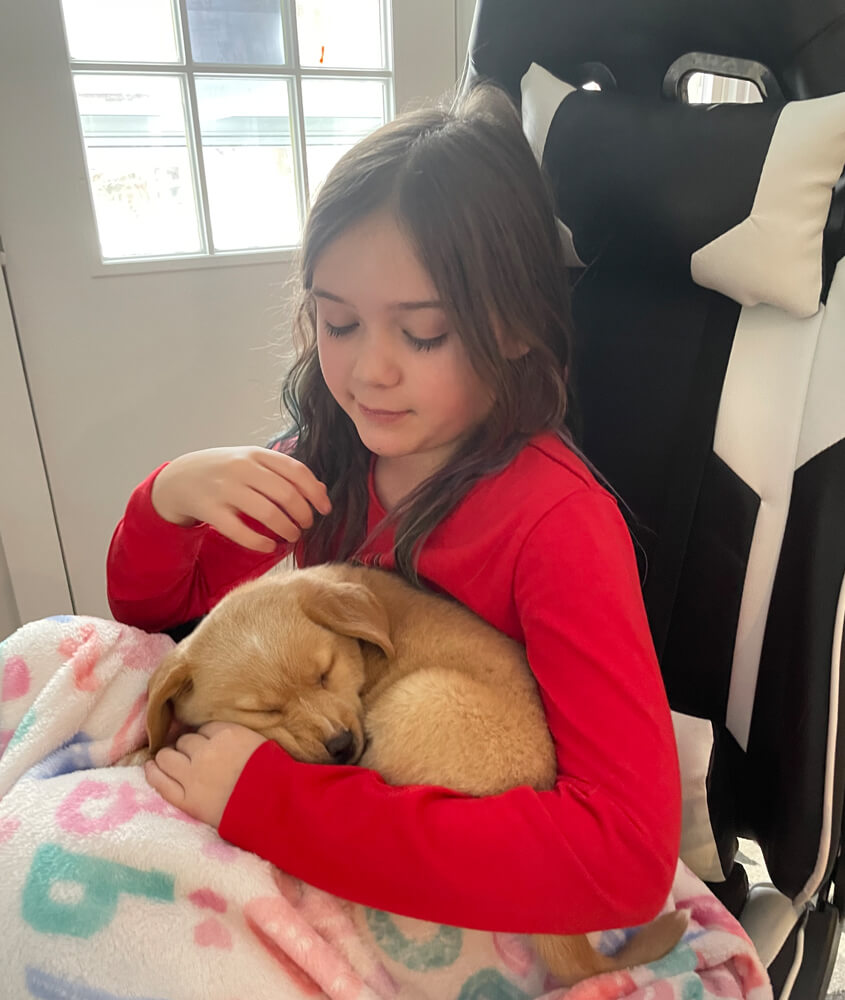 During the pandemic, Berkeley College associates working from home have found room in their hearts to foster or adopt shelter pets.
2020 was a year that challenged us all. Focusing on our Berkeley community, there were many changes that we faced as an institution—from successfully transferring most of our classes to completely online learning; to getting our faculty, staff, and students up to speed with the technology to work from home; to each of us dealing with our own individual stress and anxiety from the coronavirus and its fallout.  This was a huge emotional upheaval for everyone, yet some of us thought to open our homes to foster, adopt, or acquire a new pet to help make our lives—and theirs—a little better.
Pet adoption and fostering have increased during the pandemic across the nation. Fostering was already on the rise, and experts say that about half of all fostered pets end up as permanent residents of their foster homes, which is the aptly named term, "a foster-fail."
Kelly Berge, Interim Director of Continuing Education, was not new to adopting pets. She and her family adopted Winston, a handsome, male golden retriever and Willow a beautiful, female golden more than four years ago. Finding themselves at home full-time, her husband Matthew and nine-year-old daughter, Charlie decided to become a host family to foster dogs stuck in shelters during the pandemic. 
"We figured we were all home with some extra time, not commuting or rushing off to activities, so we could give a dog a nice, loving transition and help them find their forever homes."  So far, they have fostered Billy, Stella, and Lyla, who have each been successfully adopted by friends or acquaintances.  Their most recent foster, a sweet little golden pup, was adopted on Christmas Eve. Kelly states that seeing them go is bittersweet, but knowing they were able to give back a little while breaking up the monotony of the quarantine has made it all worthwhile. "This has been a great experience for us all, especially my daughter, who also started a new school during this challenging time."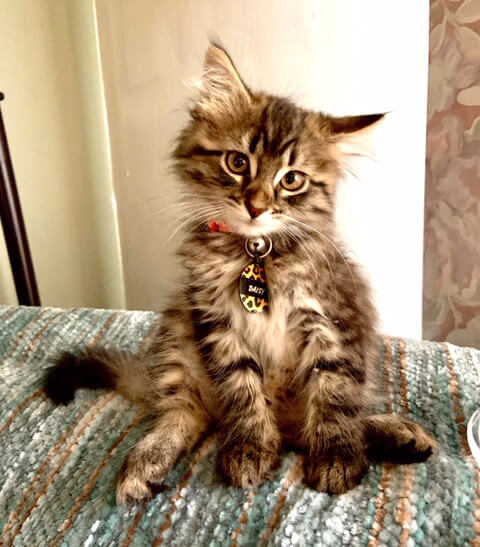 Rescue pets have long been a part of the family of copywriter Jim Thorpe from Marketing/VIA. But during the pandemic it seemed like a perfect time for an addition. Jim's daughter Mary, a high school English teacher, adopted a kitten named Daisy who joins other cats Petey (10 years old) and Moe (five years old), who was rescued by his other daughter Nikki, a kindergarten teacher. Shirley, their nine-year-old dog, was rescued from a kill shelter in Tennessee. The four get along surprisingly well.
"We've always been a pet-friendly home," Jim said. "My wife Kathy was one of those kids who brought home every stray animal she ever found. There are so many animals needing homes. And with most of us working from home, the pets love the attention. You'll occasionally see one of them walking across my screen during a Zoom call."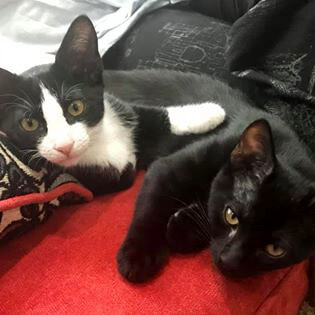 Andie DiMarco, Director of Assessment of Student Learning Outcomes, found herself going from a zero-pet household to owning three pets during the pandemic. They adopted two cats in May. Andie says, "We were planning on adopting one cat that we saw online, and next thing we knew, we were picking up that cat, Cara and another cat (Midnight, now called CAM, Cat originally known As Midnight) across the way decided he was coming home with us as well.  He continued to cry out to me until I gave him attention. According to the shelter volunteer, Cam was usually shy but picked us out as his family that day." A month later they found themselves looking at PetFinder online, this time to adopt a dog.   
"My husband Pete always wanted a dog, but for the longest time it just didn't fit our lifestyle. Since we were all sheltered in with my two children, Thia and Chris attending online school and the cats settled in so quickly, we thought—'if not now when?' This was the ideal time to add a dog to our family."
Cooper, a bull mastiff mix, is now big brother to Cara and Cam and they all get along very well, according to Andie, "They conspire in naughtiness and snuggles. Adding these pets at this time has worked out very well, it has helped with the kids' isolation from their friends, gotten us on a schedule, and everyone pitches in." Andie also adds that a lot of patience and flexibility and are the keys to making this work. 
According to the Centers for Disease Control, adding a pet to your family has many benefits to your wellbeing. Studies have shown that the bond between people and their pets can increase fitness, lower stress, and bring happiness to their owners. Some of the health benefits of having a pet include:
Decreased blood pressure
Decreased cholesterol levels
Decreased triglyceride levels
Decreased feelings of loneliness
Increased opportunities for exercise and outdoor activities
Increased opportunities for socialization
Dr. Byron Hargrove, Psychology professor and Chair of the Berkeley College Honors Program, said "Pet owners may have had one of the better secret weapons to cope with the pandemic in their own homes. Studies before COVID-19 have clearly shown that pet owners report greater esteem and physical well-being and less fear and loneliness when compared to non-pet owners. I am sure the ongoing research during COVID-19 will continue to demonstrate this trend."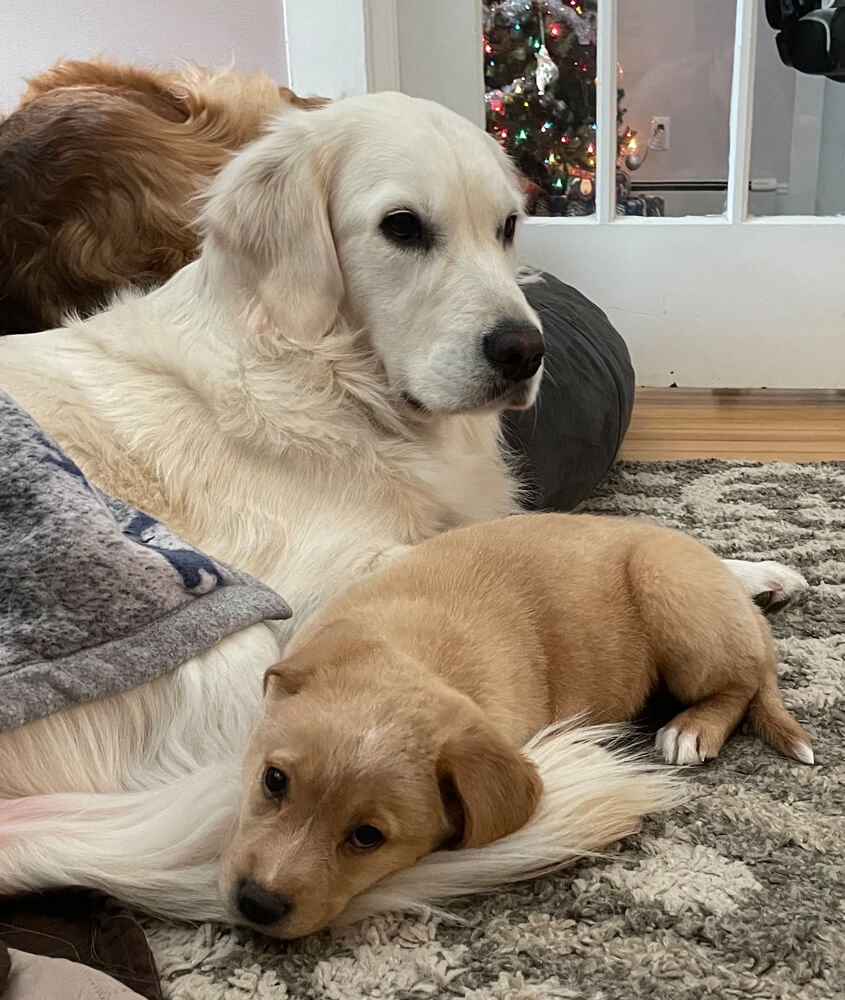 But before you take the plunge into pet adoption there are many factors to mull over. A pet is a huge commitment. Take into consideration they can live for 10, 15, or even 20 years or more. As for dogs, you should research the different types of breeds to see what type of dog fits into your activity level. If you are a couch potato, you may not want to adopt a dog that has border collie in their blood as they require a lot of exercise to keep them happy. Remember, any type of pet—even a goldfish—needs care and attention! Another factor to consider is that they can cost you a lot of money for food, supplies, and veterinary expenses.
Additionally, you won't be able to get up and jet off to Paris on a whim (although we cannot do that now, someday soon we may be able to again!). If you are now working remotely but may need to go back to an on-site schedule, this will impact a dog more than a cat or a hermit crab. Finally, although not as cuddly as our furry friends, a house plant may be the best option for you and that is OK. You do not want to find yourself unable to care for a pet and need to surrender them to a shelter because that would be heartbreaking for all involved.        
Fostering or volunteering in a shelter might be a good way to see if you are up for adding a new addition to your family during this "ruff" time. Please consider the following organizations that our Berkeley families have worked with to find their cuddly cohabitants:
Forever Home – Real Dog Rescue in Mahwah, NJ
Eleventh Hour Rescue, Nashville, TN
A.T.S. (Care About The Strays) Rockland County, NY
A Pathway to Hope, North Haledon, NJ
Sources: 
The views and/or opinions in this article are those of the individuals interviewed. The academic achievements and/or employment outcomes described in this article are specific to each individual and are not a guarantee of similar results for past or current students. For up-to-date and detailed information, please visit BerkeleyCollege.edu and view our catalogs at BerkeleyCollege.edu/publications. 
Related Posts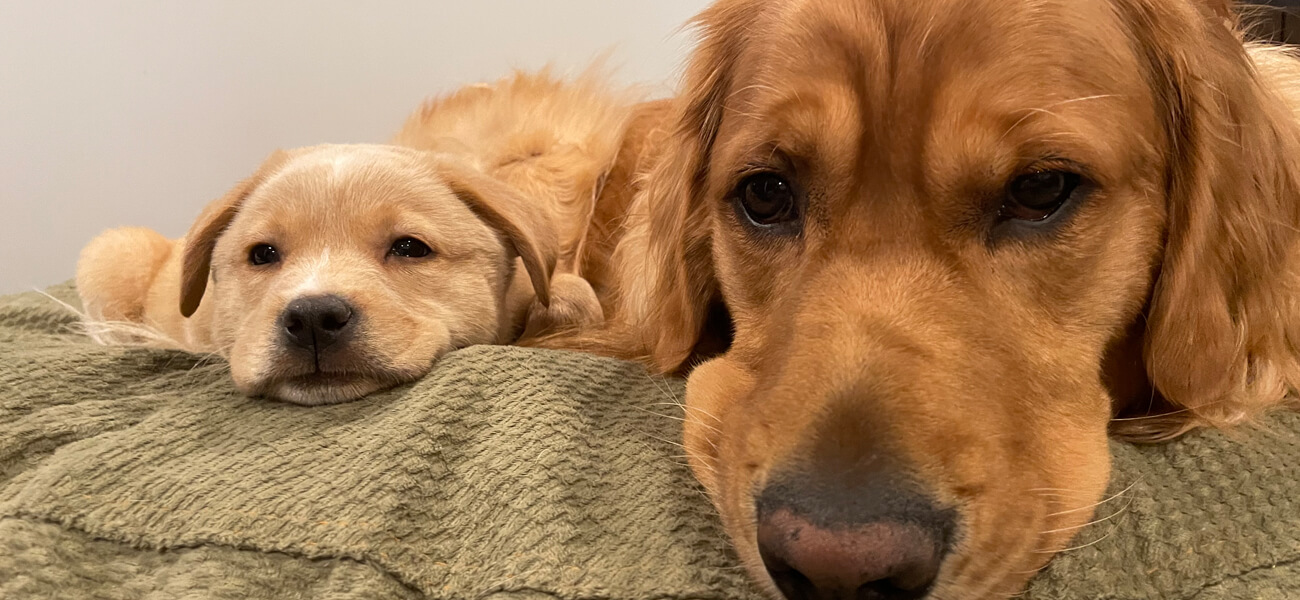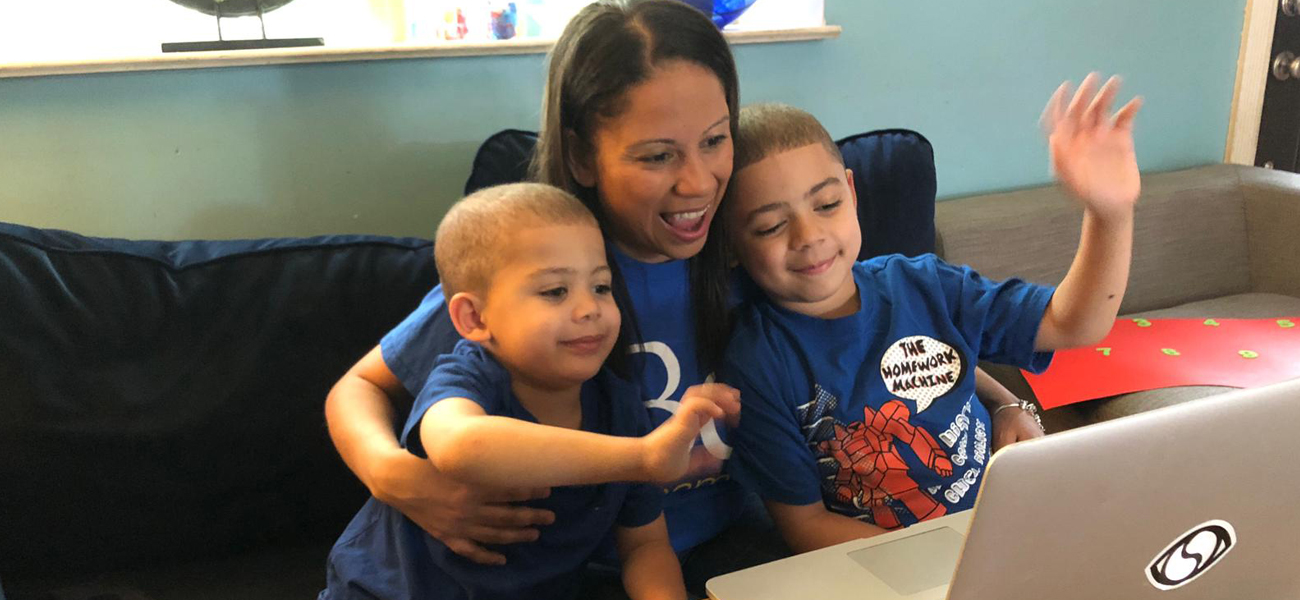 Faculty and Staff
Berkeley College Online
Honors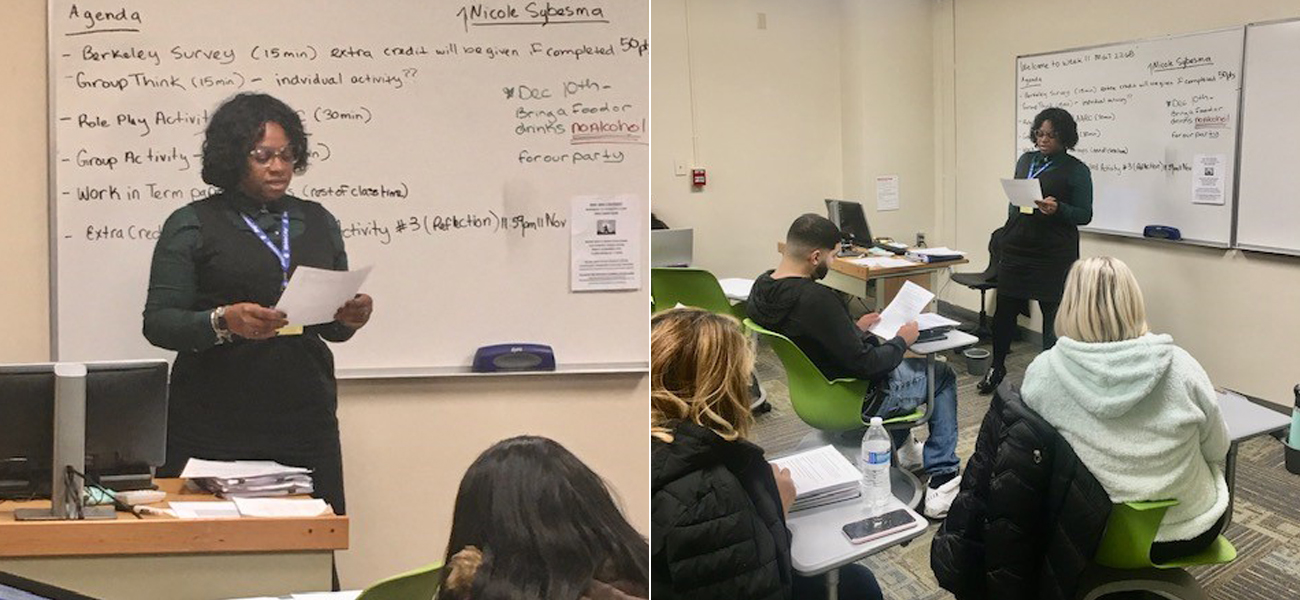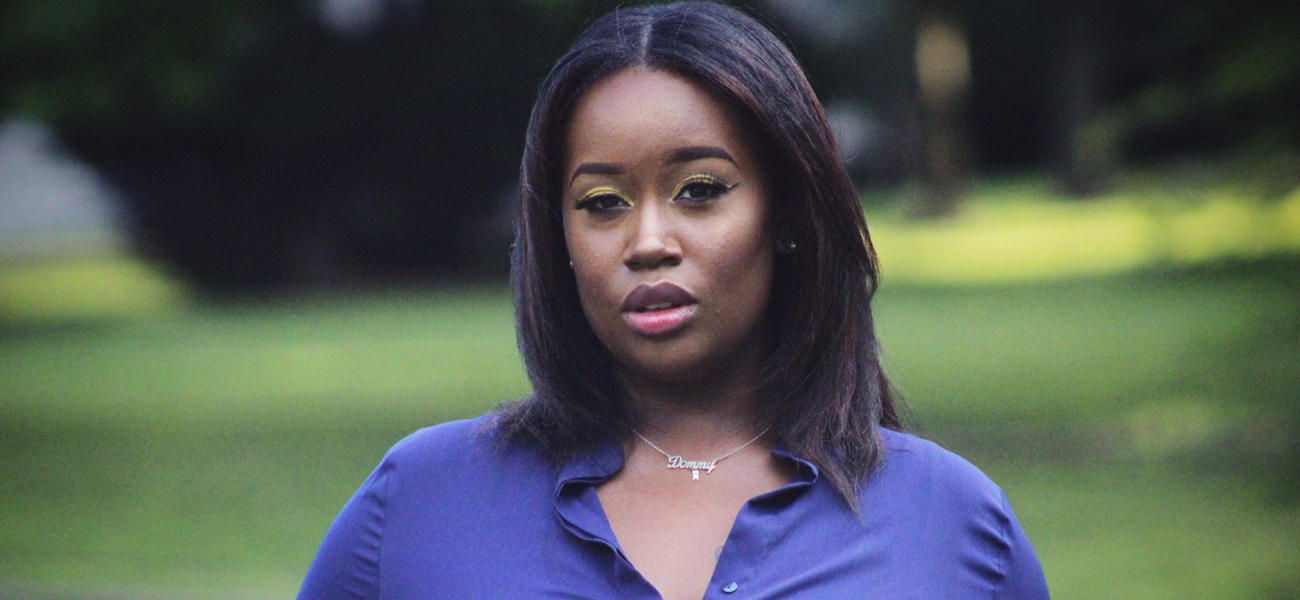 Faculty and Staff
Criminal Justice