A young Japanese woman hoping to study in America. A German man seeking to meet and network with others as he prepares for a career. A group of Brazilian executives looking to become more familiar with the English language and American business culture. What do they all have in common? They chose the uniquely enriching language programs of Rennert International.
A tradition of helping students succeed
Founded in 1973 by César Rennert, a former NYU professor originally from Panama, Rennert International attracts students of all ages and from all countries. By enhancing the lives of its students by providing uniquely enriching language programs in English and foreign languages for academic, professional, cultural, and social purposes, the organization's mission is summed up in its trademarked tagline: "Break the language barrier.®" Known for connecting and preparing students for educational opportunities, Rennert International also offers translation and interpretation services. In 2018, Rennert joined forces with Berkeley College and is now headquartered at the College's Manhattan campus on 41st Street, just steps away from Grand Central Station, the New York Public Library on 5th Avenue, and countless other landmarks.
Fulfilling dreams for international students
"Many international students come to New York City with some knowledge of the English language, but they need to enhance those skills to pursue their goals," according to Dawn Henning, Vice President of Business Development at Rennert International. "Many are looking to study here in the United States, and we prepare them for the rigors of college-level academics. Others are hoping to combine English courses with other interests, such as dance, design, photography, or acting, and we offer programs that combine the two."
A powerful partnership
"The relationship allows Berkeley College and Rennert to scale our international offerings, combine resources, and better serve students through a one-stop approach to language education and English as a Second Language teaching and learning resources," said Kevin Luing, Chairman of Berkeley College and Berkeley Language Services.
Berkeley College has worked with Rennert for nearly three decades through its international studies and certificate programs. Berkeley students benefit from Rennert's ESL resources on-site and to outbound study abroad programs. Similarly, Rennert students benefit from Berkeley College's learning resources, extracurricular activities, and special events.
Convenient, practical programs
Students typically study at Rennert for anywhere from a week to a year. Classes conveniently begin every Monday to accommodate students' goals and schedules. Rennert also offers a streamlined pathway for students to continue on toward enrollment at Berkeley College once their English skills are sufficient.
Studying in New York City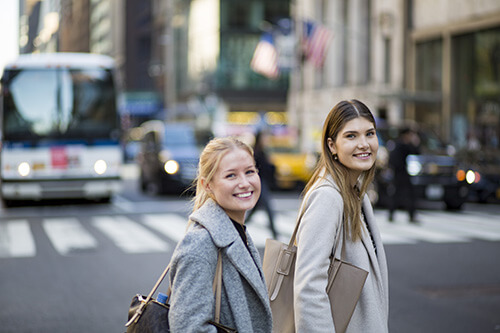 One such student is Nanaka Yazawa, who traveled to the United States from Japan in 2021, hoping to study fashion and business. "I wanted to come to the United States because I just love to communicate with people and there are people who from many countries in New York City," she said. "I was granted conditional admission to Berkeley College, which meant that I had to attend a language school to improve my English skills. So, I got to know Rennert International through Berkeley College. I chose Berkeley College because I was interested in working in the business of fashion, not design and production."
Absorbing the culture along with the language
"In addition to regular classes, Rennert has field trips, which have been very good because it allows me to have good conversations with my classmates," explained Ms. Yazawa. "I also wrote a diary every day for about two months and had it corrected, so I could see that my English was improving."
A real-world approach
The communicative method developed by César Rennert, known as the Rennert Experiential Approach to Languages (R.E.A.L.), gets students speaking from the first class. It ensures that students don't only learn the language, but that they experience it through contextual learning. Rennert's expert teachers create authentic, real-world contexts for learning and make sure the experience is rewarding and effective.
"Our programs go far beyond simply teaching textbook English grammar," Ms. Henning pointed out. "We teach students to use the language. We incorporate activities that enhance their learning and expose them to the culture. We even have volunteer and internship opportunities that allow students to practice and perfect their language skills in real-world environments."
International expertise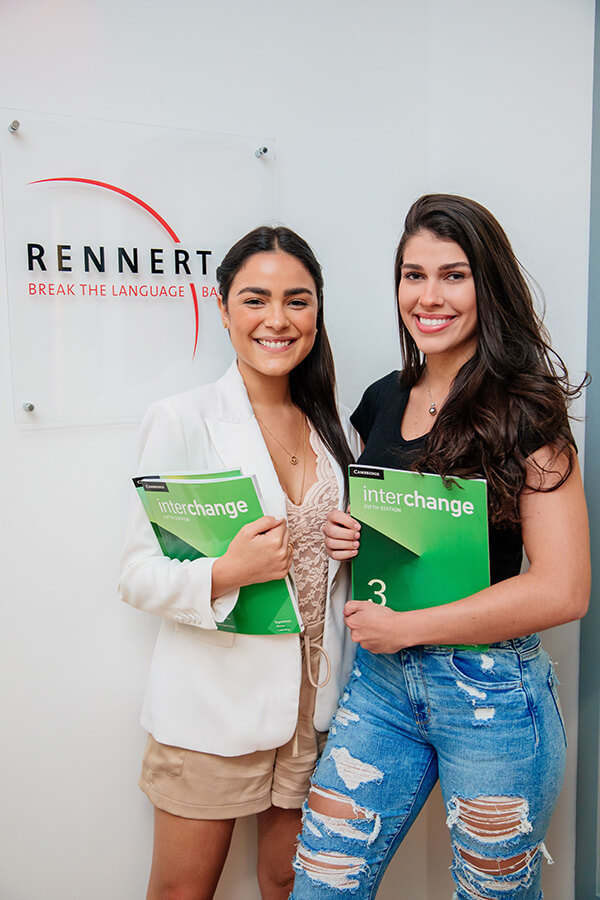 Rennert's expertise extends beyond preparing college students. The translation and interpretation divisions boast impressive resumes as well. For example, Rennert provided all the interpretation services for the most recent World Cup football (soccer) competition held in Moscow, which presented a unique set of challenges.
"It wasn't practical to send 40 different interpreters to Moscow for six weeks," said Ms. Henning. "So, we based our operations out of a major broadcast media in Los Angeles. We had to anticipate different outcomes of the competition to have interpreters in place to handle the various demands that arose. Overall, it was very exciting, and everyone was very pleased with the outcome."


Getting the message out—around the world
Rennert International also provides translation services for well-known brands, including a specialty health and beauty retailer. Rennert was instrumental in helping the company introduce its products into the Middle East. "Many things had to be carefully considered, especially with product names due to cultural and religious concerns," said Ms. Henning. "Literal or verbatim translations simply don't work in situations like these. It's essential to have experts that not only understand the languages involved, but the cultural implications as well. We offer 'transcreation,' which involves writing in another language to reach a certain audience. It means capturing the heart and meaning of a brand."
Breaking international business barriers
Groups of international business executives also depend on Rennert for short-term workshops to improve communication skills. Recent clients have included visiting executives from a Japanese international conglomerate.
For many around the world, coming to New York City can be overwhelming, particularly if their English skills are not strong. In today's global economy, Rennert International remains dedicated breaking the language barrier.
Changing lives around the world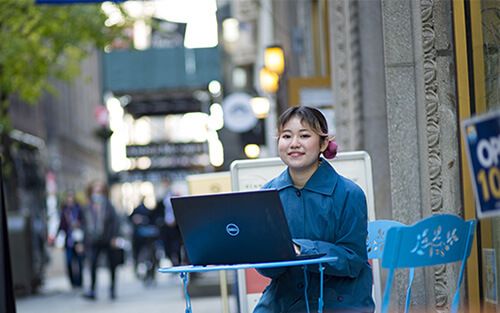 "I would recommend both Rennert and Berkeley to friends because the teachers [at both schools] will support you and make you feel comfortable learning," noted Ms. Yazawa. "In addition, Rennert offers many events such as excursions and after-school activities, and above all, it is located in the same building as Berkeley College, so it is very easy to get around."
For Ms. Yazawa and countless other international students, Rennert truly is breaking those language barriers…and opening up a world of possibilities.
---
The views and/or opinions in this article are those of the individuals interviewed. The academic achievements and/or employment outcomes described in this article are specific to each individual and are not a guarantee of similar results for past or current students. For up-to-date and detailed information, please visit BerkeleyCollege.edu and view our catalogs at BerkeleyCollege.edu/publications. 
Related Posts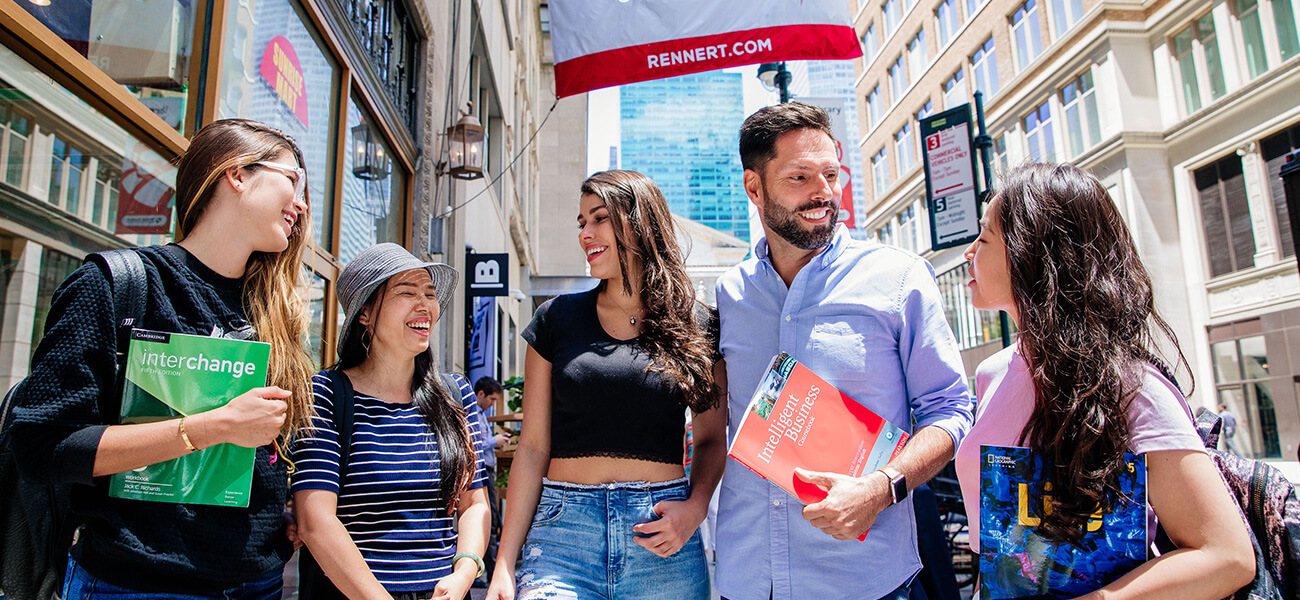 Rennert
NYC Midtown
International Students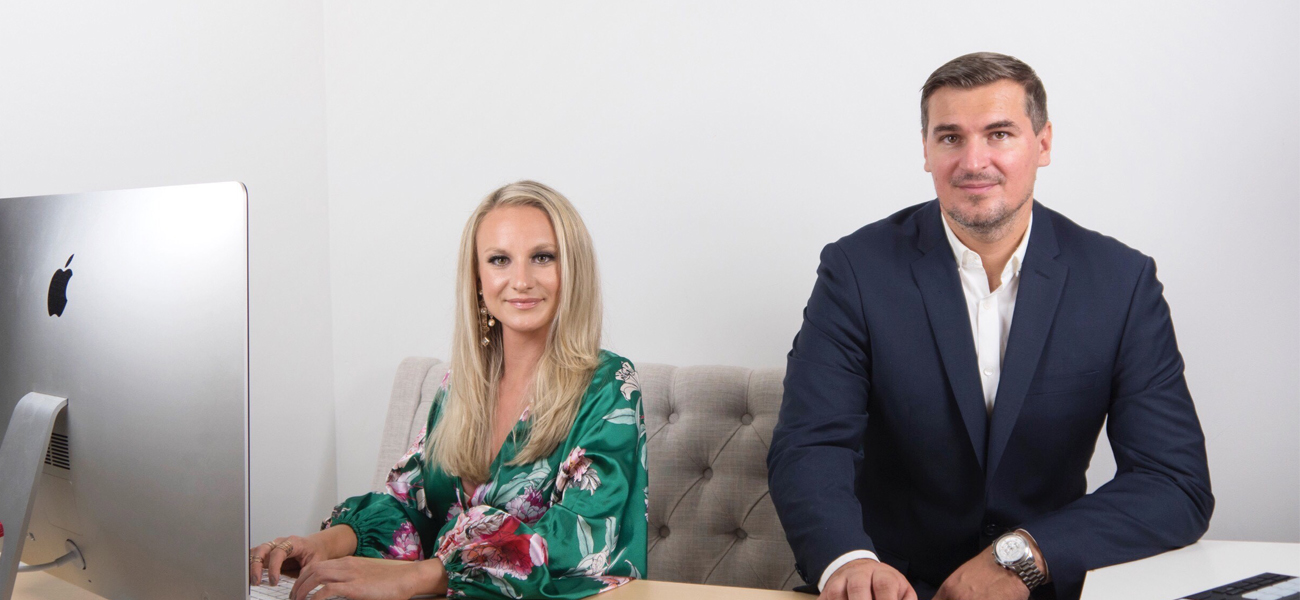 Berkeley College Online
NYC Midtown
Fashion
International Students