M.B.A. Expands Career Opportunities at New York City Transit for Berkeley Alumna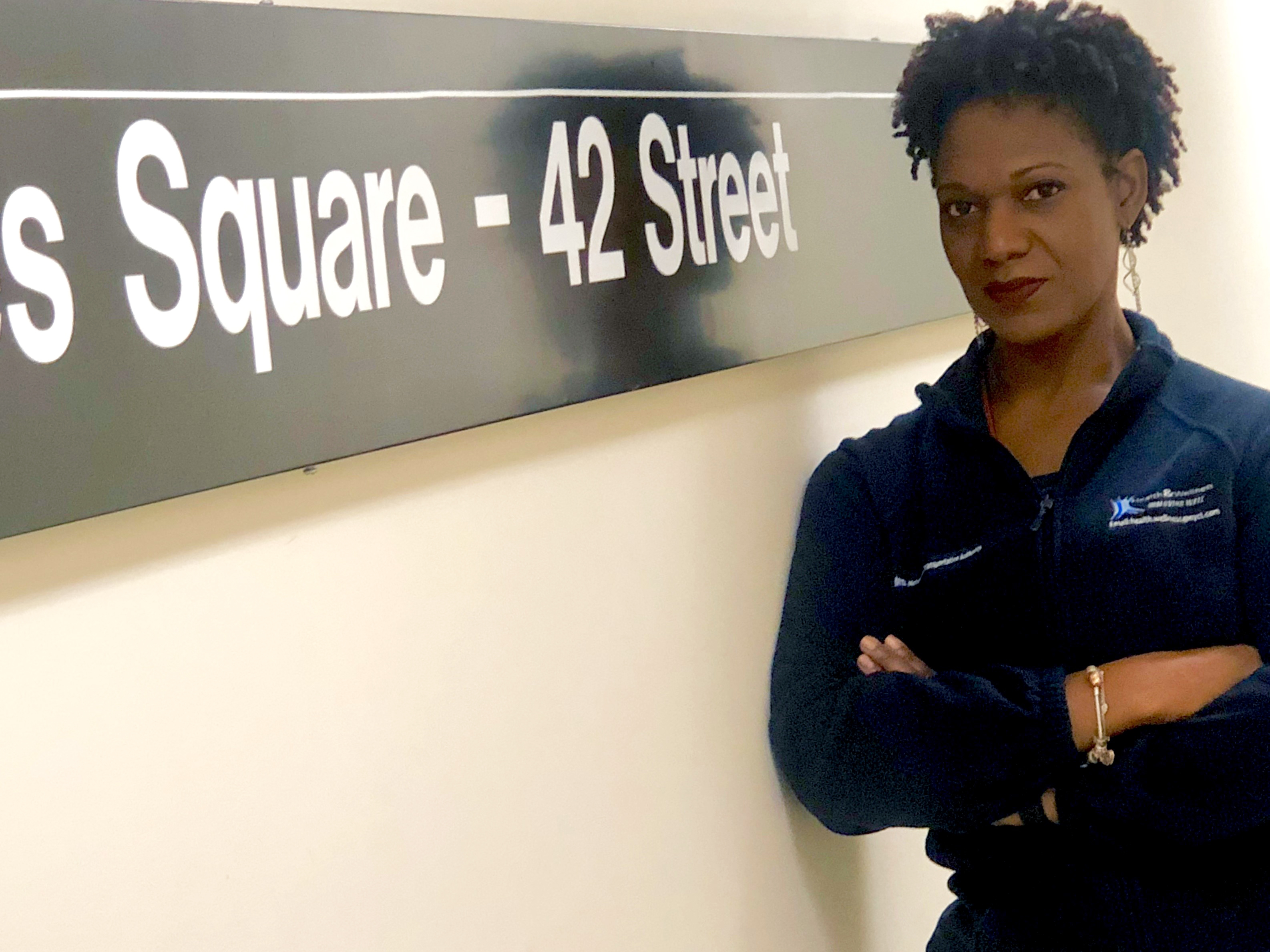 When Michelle Dunn-Dawes received her Master of Business Administration (M.B.A.) in Management degree from Berkeley College last spring, it was a high point of educational achievement leading to advancement in the healthcare field she loves. Ms. Dunn-Dawes began her career as a medical assistant in a hospital, learning about patient care and administrative positions in a variety of settings. 
When she came across a job posting for a Laboratory Associate at New York City Transit (NYCT), it piqued her interest. "The job description listed requirements that matched my experience, so I applied," she said. "When I was contacted two weeks later, I decided to take the job because it offered opportunities for growth." 
Love of Learning Fuels Leadership 
While working at NYCT, Ms. Dunn-Dawes decided to return to school for an Associate's degree in Health Services Administration. She then continued her education to complete a Bachelor's of Business Administration in Health Services Management. "Berkeley College was introduced to me by my sister Lisa, who is also an alumna," Ms. Dunn-Dawes said. "Berkeley's program was a good fit for my career choice, having worked in healthcare for more than 17 years. The courses, professors and flexible schedule made me continue with Berkeley."
After taking a short break, Ms. Dunn-Dawes decided to return to school for a Master of Business Administration in Management. 
"I'm glad I did because I have increased my earning potential and opened up more career opportunities," she said. "Organizational behavior and leadership courses at Berkeley have helped me to be a better leader in my job. We addressed theories in management and leadership and defined effective organizational skills. I have been able to implement many of the techniques in my day-to-day role," she added
Continuing Education Translates to Goals Achieved
Ms. Dunn-Dawes, 45, a married mother of two teenage boys living in Queens, NY, has many tasks as Manager of Laboratory Services for Occupational Health at NYCT. She oversees the technical performance of Medical Assessment Centers that handle approximately 50,000 specimens annually. She creates schedules, instructs, and supervises the activities of laboratory supervisors and Drug and Alcohol Technicians. Her busy days include reviewing daily audits and evaluating laboratory services for compliance with Department of Transportation, Federal Transportation Administration and NYCT policies. She also manages mobile drug and alcohol testing schedules for the Department of Buses. 
"Having a degree helps a hiring manager see leadership potential," Ms. Dunn-Dawes said. "As a hiring manager myself now, I look for candidates that have continued their education. To me, continuing your education means that goals that you have set for yourself will be reached. The time one spends devoted to learning will lead to a positive career and a happy lifestyle." 
Berkeley College's MBA professors are not surprised by Ms. Dunn-Dawes' continued success. 
"Michelle applied herself and took advantage of the coaching we gave," said Lloyd Soobrian, Ph.D., a professor she credits with encouraging her to excel. "Michelle was willing to learn and to accept any challenges we assigned."
Photo Caption: (Top) Michelle Dunn-Dawes, a graduate of the Berkeley College Master of Business Administration in Management program, serves as Manager of Laboratory Services for Occupational Health at New York City Transit.