Berkeley College: A Year in Review 2018
 
FOR IMMEDIATE RELEASE
WEDNESDAY, JANUARY 2, 2019
Contact: Ilene Greenfield
Director of Media Relations
973-278-5400, ext. 1-5122
igl@BerkeleyCollege.edu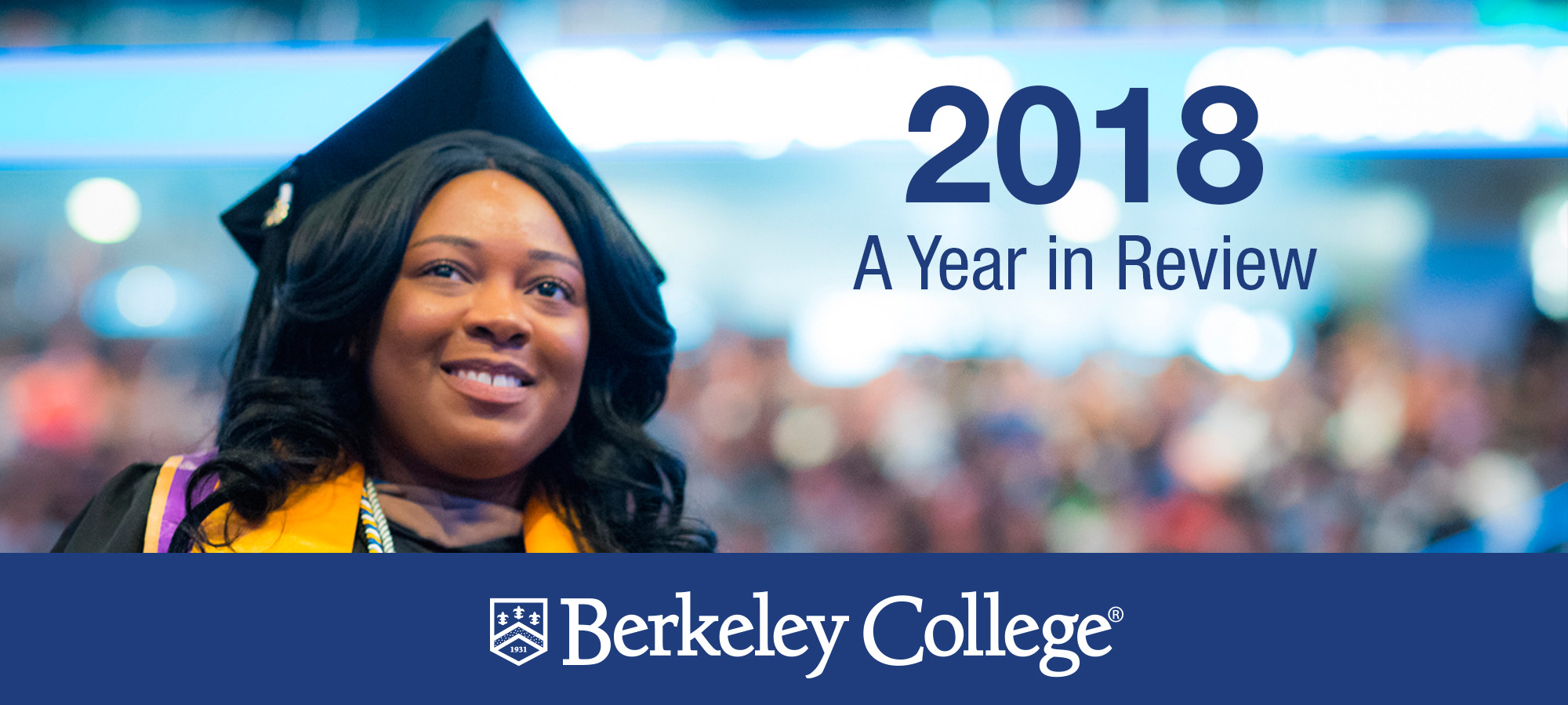 Happy New Year from Berkeley College

The standards of excellence in teaching and learning at Berkeley College are reflected in the milestones achieved in 2018. Foremost on the list is the reaffirmation of accreditation by the Middle States Commission on Higher Education (our associates' top pick for story of the year). In his announcement about the good news from Middle States in July, President Michael J. Smith said, "The reaccreditation process provided an extraordinary opportunity to assess our mission, recognize our achievements, and identify areas for improvement. The outcomes of the Self-Study, along with the extensive engagement of the entire Berkeley College community, will enhance our vitality going forward."
 
Graduation is always center stage. More than 2,300 graduates earned diplomas in 2018. The Commencement ceremony, held at Prudential Center in Newark on May 11, 2018, included students graduating from New Jersey's first and only on-site Licensed Practical Nurse to Bachelor of Science in Nursing program, and the second graduating class of the Master of Business Administration in Management program.
 
In 2018, Berkeley College Online® celebrated 20 years of quality and innovation in distance learning with a number of activities. For five consecutive years (2014 to 2018) U.S. News & World Report has recognized Berkeley College as one of the Best Colleges for Online Bachelor's Programs and one of the Best Online Bachelor's Programs for Veterans. (See more accolades under Awards and Honors.)
 
Faculty members distinguished by their creativity in teaching were honored at the Faculty Recognition Dinner held in November. The commitment of our faculty to innovation and student success is essential to Berkeley's dynamic experiential learning environment. In December, Berkeley College appointed Dr. Marsha Pollard, a professional with two decades of experience in higher education, as Provost of Berkeley College.

The impact of volunteerism and philanthropy continues to grow through Berkeley Cares. Organizations such the New Jersey Business and Industry Association (NJBIA) are taking notice. NJBIA presented the College with its Award for Excellence in Community Service in October. "The Awards for Excellence allow NJBIA to honor dynamic companies whose energy and vision make New Jersey a better place," said Michele Siekerka, NJBIA CEO and President.
 
You can read more of the stories that shaped 2018 below. We wish you all the best in the new year.

Favorite Story of 2018

As selected by associates, the favorite Berkeley College story of 2018 was:
 
Middle States Re-Accreditation

After a 24-month Self-Study process and visits by Evaluation teams, Berkeley College received reaffirmation of accreditation from the Middle States Commission on Higher Education in New Jersey and New York. Over the course of the Self-Study process, more than 80 conversations took place with students, alumni, faculty, staff, administrators and the Board of Trustees.

More Top Stories of 2018

Standout Students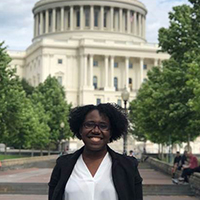 Berkeley College students told their stories and reached their goals in 2018. Oslene Johnson , a Berkeley College Marketing Communications student, co-authored the Civil Rights Cold Case Records Collection Act, now being considered as federal legislation. One-hundred and seventy-five students were inducted into the National Society of Leadership and Success and 150 joined national honor societies. Honors and Pre-Honors students presented their research on "Unspoken Barriers in Social Justice."
Women's Entrepreneurship Week
More than 450 attendees learned strategies for empowering women economically and politically during Women in Leadership: Breaking Barriers in October 2018. This was the fourth consecutive year that Berkeley College has hosted a globally recognized celebration in recognition of Women's Entrepreneurship Week.

2018 Commencement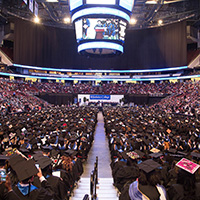 Berkeley College celebrated the more than 2,300 students who were awarded diplomas during the 2018 Commencement ceremony at Prudential Center in Newark, NJ, on May 11, 2018. The ceremony featured the second class of Master of Business Administration in Management students and those graduating from New Jersey's first Bachelor of Science in Nursing program.

20th Anniversary of Distance Learning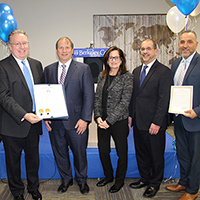 Berkeley College Online® celebrated 20 years of excellence, aligning its activities for the year with philanthropy. The Online team collected hundreds of pounds of plastic caps to create a Buddy Bench for the Academy of St. Dorothy in Staten Island, NY, and reached a symbolic 20,000,000 steps on the Charity Miles app. Nineteen percent of Berkeley College undergraduates and 95 percent of graduate students at Berkeley College are earning their degrees online.

Virtual Technology in the Classroom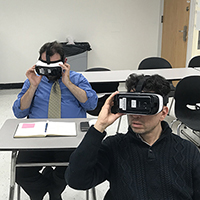 In 2018, faculty in several disciplines engaged students in learning experiences using virtual reality technology in the classroom. A Virtual Reality Faculty Interest Group learned to effectively use headsets and free mobile applications to provide immersive experiences to their students.

Berkeley Cares Gives Back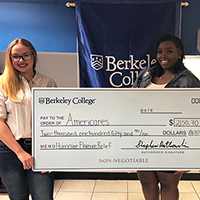 From hurricane relief to donations of food and volunteer hours, Berkeley associates and students stepped up to show that #BerkeleyCares. With a matching donation from the Larry L. Luing Family Foundation, the College donated more than $4,300 to Americares to aid those affected by Hurricane Florence . The College tackled hunger with the New York Jets at the Food Bank for New York City, and tallied 1,700 service hours during Community Service Week.

Canvas Implementation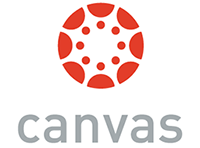 In 2018, the conversion from Blackboard to the Canvas learning management system marked a transformative milestone. Additionally, students named and began to use the Engage portal for student services. 

Innovation Builds Creativity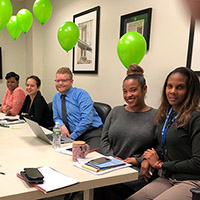 Berkeley College appointed a task force to define innovation and to foster a pipeline of creative ideas toward implementation. In 2018, associates submitted more than 30 ideas related to several areas, from academics to associate relations.

Faculty Accomplishments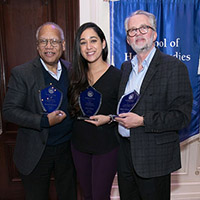 Berkeley College honored outstanding faculty during its annual Faculty Recognition Dinner in November 2018. Faculty members were recognized for commitment to students, excellence in teaching, and innovation, among other achievements. More than 140 participants from 18 academic institutions attended the sixth conference of the Consortium for Critical Reading, Writing and Thinking, titled "Defining 'Critical' in the 21st Century," held at Berkeley College in Midtown Manhattan.
Provost Appointment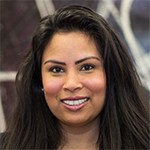 In December 2018, Berkeley College appointed Marsha Pollard, PhD, as Provost of Berkeley College. Dr. Pollard has nearly two decades of experience in higher education at top-ranked national universities. "Dr. Pollard is a strong, visible and engaged leader who believes in the mission of Berkeley College," said Michael J. Smith, President of Berkeley College. "She brings a commitment to excellence that is synonymous with our mission of empowering students to achieve lifelong success in dynamic careers."

International Collaborations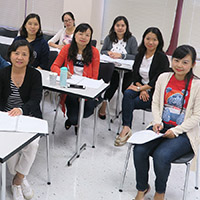 The collaboration between Berkeley College and Guizhou University of Finance and Economics (GUFE) in China continued, as faculty and students from China joined the learning community at Berkeley College in White Plains, NY. Berkeley College launched its inaugural study abroad program with a group of undergraduate students from the Larry L. Luing School of Business® enrolled at Hochschule Fresenius University of Applied Sciences in Cologne, Germany. Berkeley Language Services LLC, a wholly owned subsidiary of Berkeley Educational Services of New York, Inc., acquired Rennert International, a New York City-based international language school, teacher training center and translation services provider. The venture allows Berkeley College to better serve students through a one-stop approach to language education and English as a Second Language resources.

Impactful Events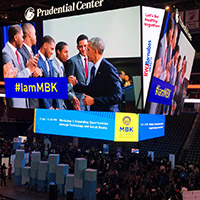 Berkeley College joined the Obama Foundation, My Brother's Keeper and community partners in Newark to support the Pathways to Success Opportunity Summit at Prudential Center. More than 1,300 young men of color had the opportunity to interview for jobs and build their professional skill sets. 
The College hosted more than 50 representatives from social service organizations and nonprofits for a meeting of the Community Networking Association in Woodland Park. More than 80 digital learning professionals discussed opportunities and challenges in online learning during the OLC Collaborate conference at Berkeley College in Midtown Manhattan.
 
October was a month for important dialogue, when the College held "A Day in the Life with a Disability," during National Disability Employment Awareness Month.
Athletic Feats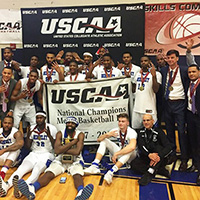 The Berkeley College Knights captured their fourth consecutive United States Collegiate Athletic Association national basketball title, going 28-1 for the season. The Men's Soccer team in New York won the Hudson Valley Intercollegiate Athletic Conference (HVIAC) regular-season title, qualified for the HVIAC Tournament, and received a USCAA national tournament bid. Athletes from the Men's Soccer teams and Men's and Women's Cross-Country teams received All-American, All-Conference, Rookie of the Year, and Student-Athlete of the Year honors.

Armory Indoor Marathon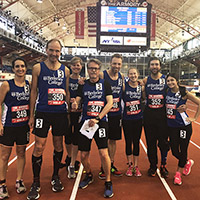 Berkeley College faculty and staff finished in first place in the Colleges and Universities category during the NYC Indoor Marathon Team Relay , in support of fitness and education programs through The Armory Foundation. Earlier in the year, the College was a sponsor of the U.S. Army Hispanic Games and the New Balance Games at The Armory in Washington Heights, NY.

Leaders on Campus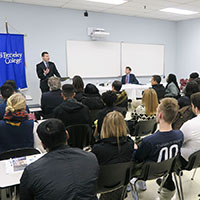 Berkeley College in Woodbridge welcomed Elie Honig, Director of the New Jersey Division of Criminal Justice, as the keynote speaker during "March Matters," a discussion with professionals in the legal and justice studies fields. Students in the Legal Studies program heard from Pulitzer Prize-winning journalist Ira Berkow of The New York Times.
 
The MBA Executive Speaker series continued with Jeanette Whitman-Lee, Vice President, Human Resources at Educational Alliance, and Vanessa Nazario, Director of Diversity and Inclusion at Robert Wood Johnson University Hospital, addressing students.

Honoring the Military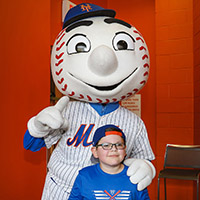 In August, the Office of Military and Veterans Affairs hosted its ninth baseball outing for Gold Star families. The Veterans Graduation Salute honored the achievements of 59 student-veterans and inducted 26 students into the military-aligned honor society SALUTE. Students, associates and alumni again marched in the New York City Veterans Day Parade in November.

Berkeley College Foundation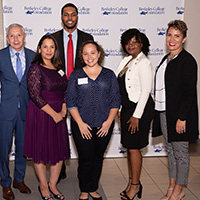 The Berkeley College Foundation appointed three new members to its Board of Directors: Andrew Fenster of Ai Media Group, Inc.; Andrenaia Giordano of TD Bank; and Nancy Robles-Guess of Eastern Funding LLC. The Inaugural Leadership and Scholarship Recognition Dinner honored eight student scholarship recipients and those who have made outstanding contributions to the Foundation's mission. 

Alumni Engagement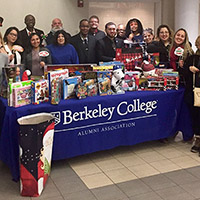 Graduates enjoyed a dinner cruise, a tour of the New York Public Library, and a community service activity during Alumni Weekend 2018 in Midtown Manhattan. They came together again in December to celebrate the holidays, and collected more than 60 toys for Our Way to Hope in Paterson, NJ, a nonprofit founded by a 2015 alumna.
 
Alumna Jessica Mahoney, Esq., received the 2018 Alumni of the Year Award. The award is presented annually to a Berkeley College graduate who has enjoyed professional success and fulfillment through community service.

Awards and Honors

Best Online Bachelor's Programs and More
The College again was ranked among the Best Online Bachelor's Programs by U.S. News & World Report. Healing the Children® New Jersey recognized Berkeley College with the Partnership in Caring award for supporting the organization in its mission to provide medical care to children in need around the world. Berkeley College's Accounting program was ranked third in the state by the NJBIZ reader survey.

Military Recognitions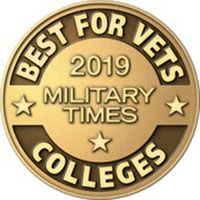 Military Times announced in its survey results in October 2018 that Berkeley College is among the "Best for Vets: Colleges 2019 Four-Year Schools." This is the sixth year Berkeley College has received the distinction. The Military Times survey included hundreds of colleges across the United States and used their answers, combined with federal data, to rank the schools in the areas of university culture, academic quality and outcomes, policies, student support and costs and financial aid.

The College again was ranked among the Best Online Programs for Veterans, placing at No. 74 nationwide. The College received awards and distinctions from Military Advanced Education & Transition and U.S. Veterans Magazine.

NJBIA Excellence in Community Service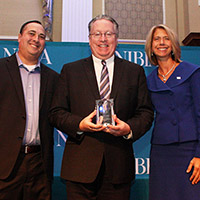 The New Jersey Business and Industry Association honored Berkeley College with the Award for Excellence in Community Service. Since its inception in 2010, Berkeley College Community Service Day and Community Service Week have provided more than 13,000 hands-on volunteer hours to organizations in New Jersey and New York, including the Community FoodBank of New Jersey, Girl Scouts of Northern New Jersey, and Boys and Girls clubs. 

Berkeley College in the News
Virtual reality on campus was of interest in the Campus Technology and University Business publications. Matthew LaBrake, Senior Director, Online Library and Technology Services, was featured by NJBIZ as part of its Vanguard Series on Leaders in Higher Education for his work with technology in the classroom.
 
WBGO interviewed Gloria Davy, PhD, Humanities and Social Sciences, School of Liberal Arts, about the Wikipedia Edit-a-Thon, where students worked to remove bias online. ROI-NJ covered Women's Entrepreneurship Week at Berkeley College with a series of three articles. Read them here, here and here.
 
Berkeley College was prominently featured in a New Jersey Business article about the ways Newark's colleges are making an economic impact. Michael J. Smith, President of Berkeley College, joined other college presidents for a series in eCampusNews that covered leadership advice, increasing innovation, and their proudest achievements.
 
The College's Community Service Week efforts were highlighted on News 12 New Jersey, when associates placed flags at the graves of fallen servicemembers prior to Memorial Day.