Berkeley College Foundation Names New Board Member
 
FOR IMMEDIATE RELEASE
WEDNESDAY, MARCH 27, 2019
Contact: Ilene Greenfield
Director of Media Relations
973-278-5400, ext. 1-5122
igl@BerkeleyCollege.edu
 

BERKELEY COLLEGE FOUNDATION NAMES
NEW BOARD MEMBER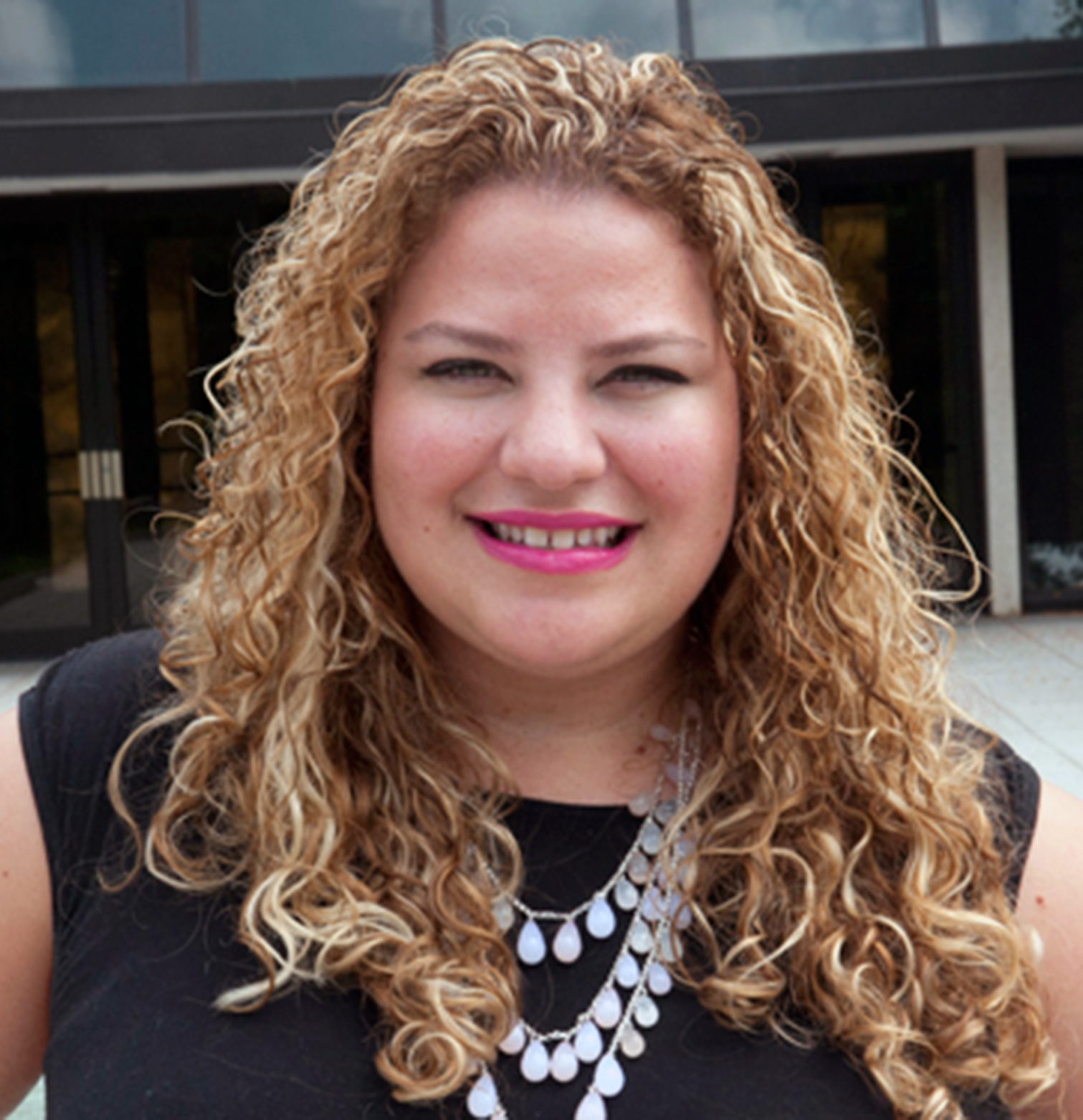 See caption below.
Adriana Delgado of Lake Hiawatha, NJ, is the newest member to be appointed to the Board of Directors of the Berkeley College Foundation. Ms. Delgado is a Visual Merchandising Senior Analyst at Verizon Wireless. 
"Ms. Delgado is a great addition to our team," said Dario A. Cortes, PhD, Executive Director, Berkeley College Foundation. "She has a full schedule and works hard, but always finds time to inspire other alumni to give back to their communities and to those in need." 
Ms. Delgado graduated Berkeley College with Honors in 2000, earning an Associate in Applied Science degree in Fashion Merchandising and Management. She was also inducted into the Phi Theta Kappa National Honor Society. With a goal to work in visual merchandising, she joined New York & Company in Wayne, NJ, which led to her becoming a Visual Merchandising Consultant. In 2004, she joined Verizon Wireless, Basking Ridge, NJ, where she is a Senior Analyst in Merchandising and Store Design. Her responsibilities include national merchandising rollouts, vendor management, design modification, cost analysis and inventory management. She has also served as a Board Member in the Hispanic Support Organization and the Women's Association of Verizon Employees, two of Verizon's Employee Resource Groups.
Ms. Delgado maintains her engagement with Berkeley College in a volunteer capacity as the President for the Berkeley College Alumni Board.  For the past two years, she has also served as Alumni Community Service Liaison, encouraging alumni to participate in Community Service Week, part of the Berkeley Cares initiative at Berkeley College. The National Association of Professional Women named Ms. Delgado 2012-2013 Woman of the Year. She was also named a VIP of the Year byWorldwide Who's Who in 2013 and featured in the Latino American Who's Who in 2012.
Photo Caption: The Berkeley College Foundation has appointed Adriana Delgado of Lake Hiawatha, NJ, to its Board of Directors.
About the Berkeley College Foundation
The mission of the Foundation is to provide support and resources to students pursuing quality experiences in higher education  Scholarships are awarded to current and prospective students to help defray the cost of tuition and to enhance participation in educational enrichment activities.  The Foundation also awards grants to other worthy educational institutions and nonprofit organizations.  Based in NJ, the charitable organization received 501(c)(3) status in 2015. 
About Berkeley College
A leader in providing career-focused education since 1931, Berkeley College is accredited by the Middle States Commission on Higher Education and enrolls more than 7,000 students – including more than 350 international students – in its Master's, Bachelor's and Associate's degree and Certificate programs. Students can study in more than 20 career fields. Berkeley College is comprised of the Larry L. Luing School of Business®, the School of Professional Studies, the School of Health Studies, and the School of Liberal Arts. The School of Graduate Studies offers an MBA in Management online and in Woodland Park, NJ.
Berkeley College has four New Jersey campuses – Newark, Paramus, Woodbridge and Woodland Park. In New York there are three campuses – Midtown Manhattan, Brooklyn and White Plains. Berkeley College Online® serves a global population. For six consecutive years, U.S. News & World Report has named Berkeley College among the Best Colleges for Online Bachelor's Programs and among the Best Online Bachelor's Programs for Veterans. The website address is www.BerkeleyCollege.edu.
- end -