Berkeley College Fashion Merchandising Students Study Product Knowledge During Visit to Tiffany & Co.
 
FOR IMMEDIATE RELEASE
FRIDAY, APRIL 19, 2019 
Contact: Ilene Greenfield
Director of Media Relations
973-278-5400, ext. 1-5122
igl@BerkeleyCollege.edu
 

BERKELEY COLLEGE FASHION MERCHANDISING STUDENTS

 STUDY PRODUCT KNOWLEDGE DURING VISIT TO TIFFANY & CO.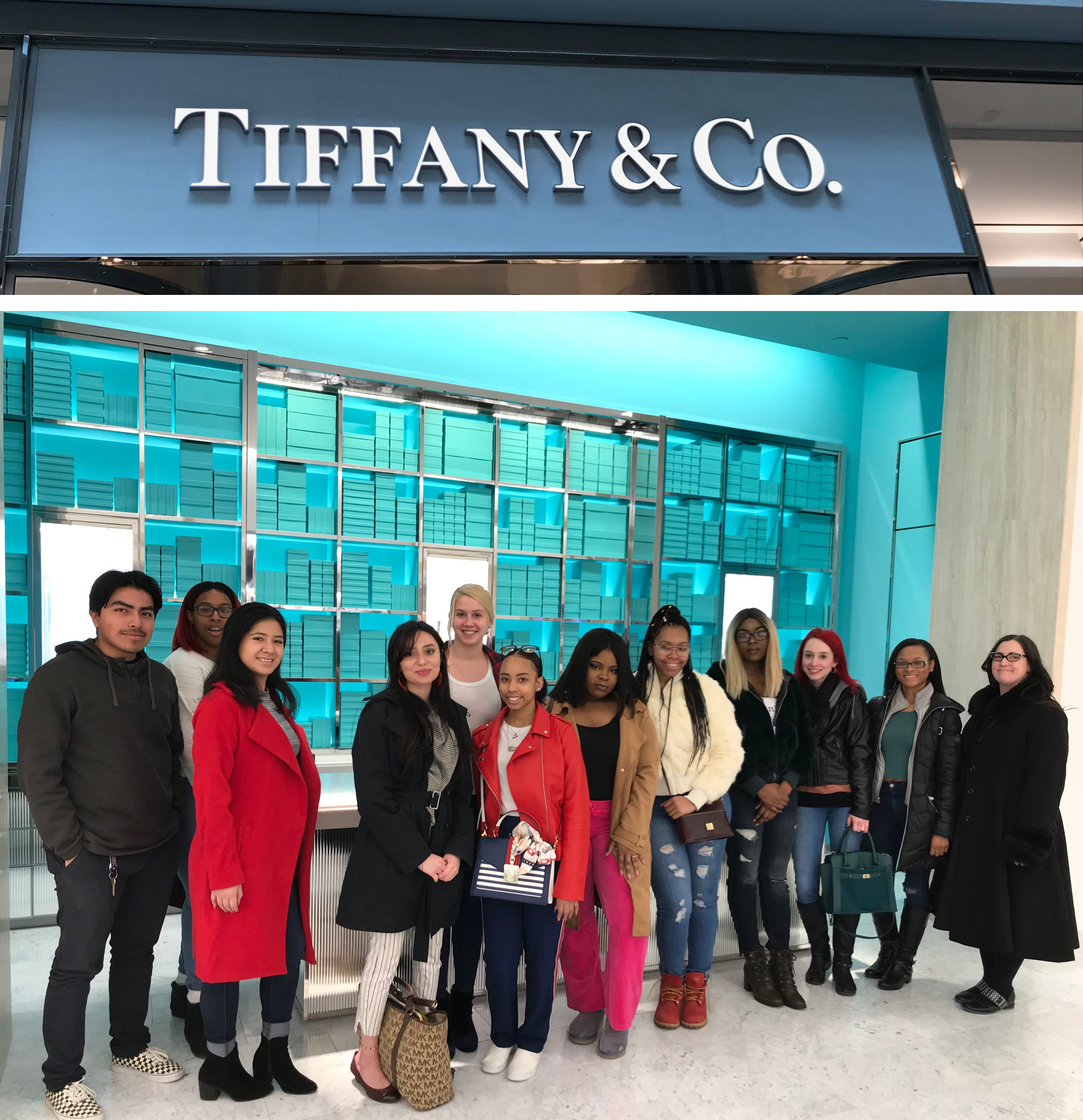 Share the News: @Tiffany   @TiffanyAndCo  #NewsBerkeley
Photo Captions: Berkeley College Fashion Merchandising and Management students learned about consumer behavior, marketing and sales during a visit to Tiffany & Co. in White Plains, NY, during the winter semester. Thomas Miller, Store Manager, conducted a tour and presented an overview about the history of Tiffany with information about the products, including how to buy a diamond. "Students in the Product Knowledge course need a sound understanding of a product," said Nancianne Esposito, Professor, Fashion, Berkeley College Larry L. Luing School of Business®. "Tiffany & Co., the luxury jewelry and specialties retailer, is legendary among stores, and is a good example for the class." (Above) Berkeley College students majoring in Fashion Merchandising and Management in front of the floor-to-ceiling illuminated display of signature aqua-colored Tiffany bags during their Product Knowledge course visit.
- End -