Berkeley College to Honor Karen Pena with 2019 Alumna of the Year Award
 
FOR IMMEDIATE RELEASE
THURSDAY, APRIL 11, 2019
Contact: Ilene Greenfield
Director of Media Relations
973-278-5400, Ext. 1-5122
IGL@BerkeleyCollege.edu
 

BERKELEY COLLEGE TO HONOR KAREN PENA WITH 2019 ALUMNA OF THE YEAR AWARD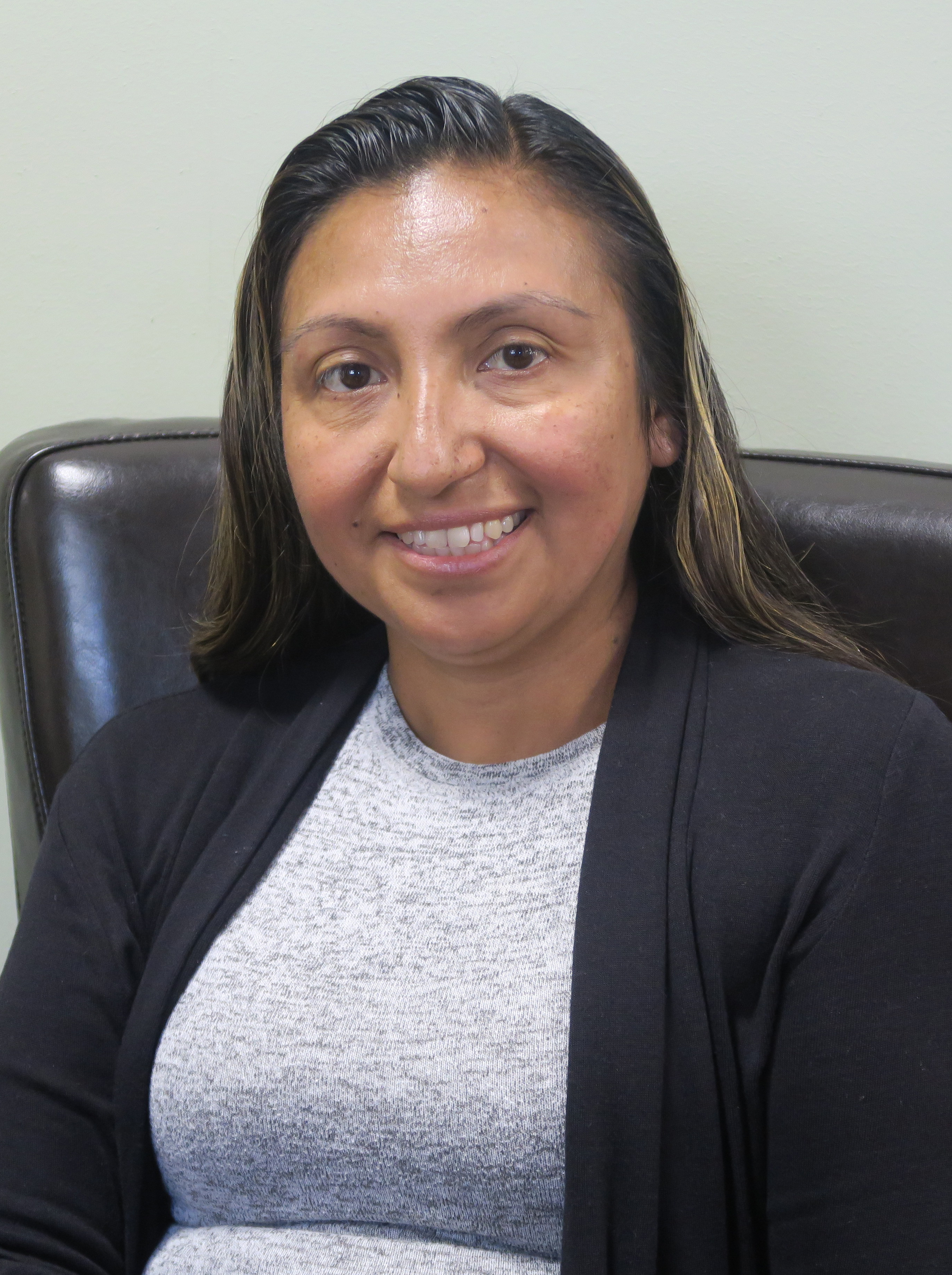 Berkeley College will honor Karen Pena of Elmwood Park, NJ, with the 2019 Alumna of the Year award during its Commencement ceremony on May 10, 2019, at Prudential Center in Newark, NJ. The award is presented annually to a Berkeley College graduate who has enjoyed professional success and fulfillment through community service. More than 2,300 graduates will receive their diplomas.
Ms. Pena loved learning from the start. Growing up in Paterson, NJ, with her immigrant parents and sister from Peru, English was not her first language. She graduated from Mary Help of Christians Academy in North Haledon, obtained her Associate's degree in Business Administration – Management, and then her Bachelors' degree in Business Administration – Accounting, both from Berkeley College, over the span of 16 years. She continued to obtain her MBA with a concentration in accounting last year and anticipates earning a PhD in Management. Ms. Pena was the first in her family to graduate from college and to earn a Master's degree.
In addition to her love of learning, Ms. Pena carries out her purpose of giving back to the community through volunteer efforts that promote her Peruvian heritage and help others.
In 2015, she founded Our Way to H.O.P.E., which stands for Helping Out People Everywhere. This nonprofit organization assists many families in the City of Paterson, NJ, especially those who have experienced domestic violence. Our Way to H.O.P.E. has provided food and clothing as well as school supplies and book bags for children.
Other civic organizations for which she volunteers or holds officer positions include the Peruvian Civic Association, Elmwood Park Involved Citizens and Elmwood Park Takes Action, New York Road Runners, the Clifton Roadrunners Club, and the Parent Teacher Guild of Mary Help of Christians Academy. She received the 2017 Peruvian Award from the City of Kearny, NJ, and is a finalist for the Peruvian Pride award in 2018.  Mujeres Guerreras (Women Warriors) recognized her for the community work and for telling her story and achievements to inspire young people. In 2018 Ms. Pena was the first Peruvian American and first person of Hispanic heritage to be elected as a member of the Elmwood Park Board of Education for a three-year term.
"Being the first Latina elected official for the Elmwood Park Board of Education was one of the greatest moments in my life," Ms. Pena said.
In addition to this, she cites her education and raising four children as a single parent among her greatest achievement thus far. Her own mother, her children and grandson inspire her.
Ms. Pena is a member of the American Institute of Certified Public Accountants, New Jersey Certified Public Accountants and the Association for Latinos in Finance and Accounting. In addition to serving as the accountant and property manager for her family's firm, TOP Real Estate Investments, Inc., in Paterson, NJ, she began her own accounting firm, Pena Tax Services, in 2015.
Ms. Pena has resided in Elmwood Park, NJ, for 20 years. She has four children and a grandson.
A leader in providing career-focused education since 1931, Berkeley College is accredited by the Middle States Commission on Higher Education and enrolls more than 7,000 students – including more than 350 international students – in its Master's, Bachelor's and Associate's degree and Certificate programs. Students can study in more than 20 career fields. Berkeley College is comprised of the Larry L. Luing School of Business®, the School of Professional Studies, the School of Health Studies, and the School of Liberal Arts. The School of Graduate Studies offers an MBA in Management online and in Woodland Park, NJ. 
Berkeley College has four New Jersey campuses – Newark, Paramus, Woodbridge and Woodland Park. In New York there are three campuses – Midtown Manhattan, Brooklyn and White Plains. Berkeley College Online® serves a global population. For six consecutive years, U.S. News & World Report has named Berkeley College among the Best Colleges for Online Bachelor's Programs and among the Best Online Bachelor's Programs for Veterans. The website address is www.BerkeleyCollege.edu.
- End -