Introducing Berkeley College Student and Designer Jay Arthur
 
FOR IMMEDIATE RELEASE
THURSDAY, APRIL 11, 2019
Contact: Ilene Greenfield
Director of Media Relations
973-278-5400, ext. 1-5122
igl@BerkeleyCollege.edu
 

INTRODUCING BERKELEY COLLEGE STUDENT AND DESIGNER JAY ARTHUR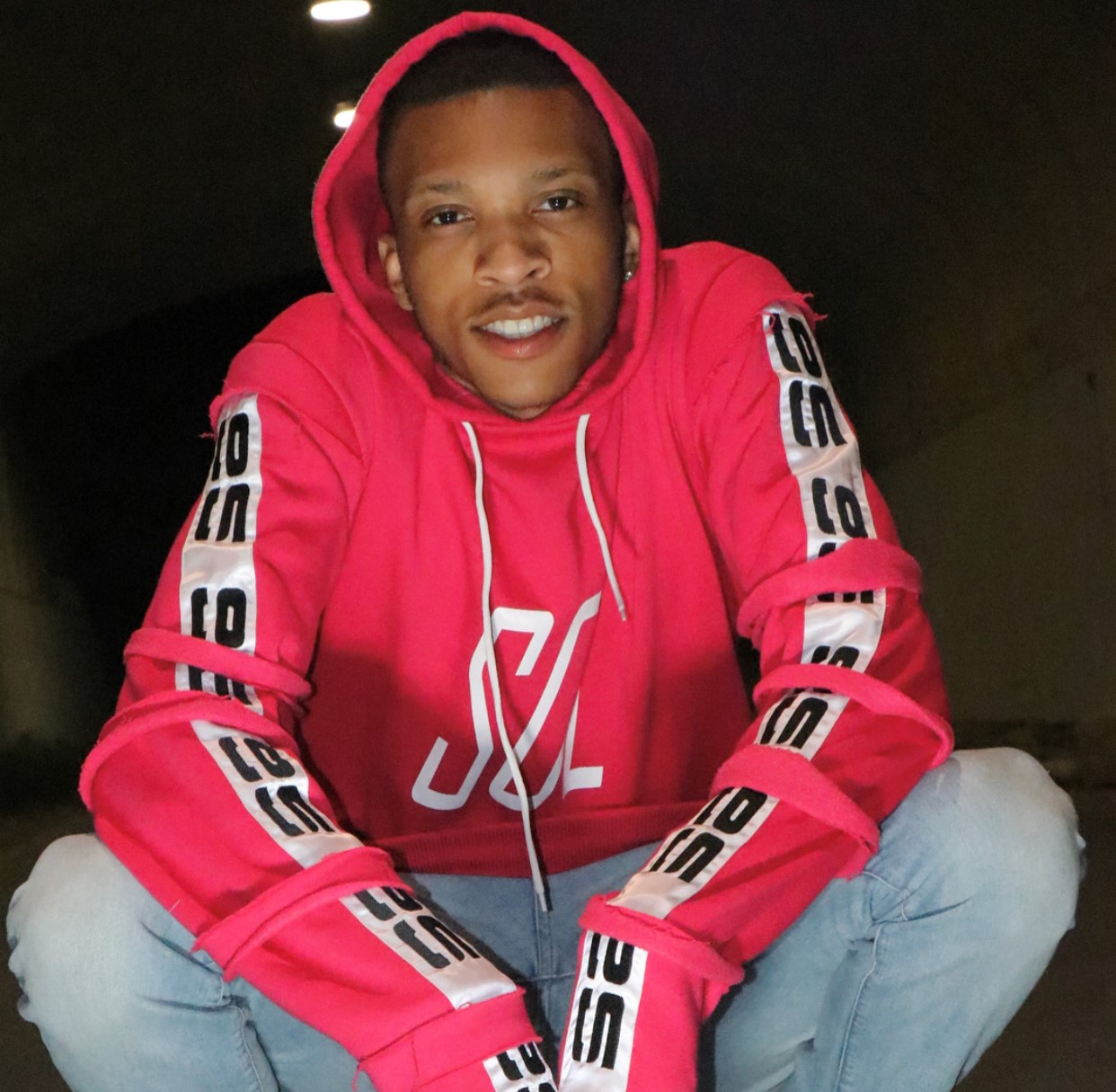 See caption below. 
Berkeley College student Jay Arthur of Washingtonville, NY, who graduates in 2019 with a Bachelor's degree in Fashion Merchandising and Management, has already made great steps along his path, building a career in the fashion industry. His fashionable hoodie designs are now available at Loola Doola, a boutique in White Plains, NY.     
Watch the Segment: Click here to learn more about Mr. Arthur on News 12 Hudson Valley.
The opportunity arose earlier this year. Nancianne Esposito, Professor, Fashion Merchandising and Management, Berkeley College Larry L. Luing School of Business®, collaborated with Wendy Hewlett, Career Counselor, Berkeley College Career Services, and arranged for Berkeley College alumna Lauren Morris to speak to fashion students about careers in design. Ms. Morris owns the boutique Loola Doola. 
"Since Ms. Morris runs a successful business, I thought her presentation would be interesting and informative," said Professor Esposito. "She got to know the students, and their potential had a great impact."  Impressed with Mr. Arthur's budding talent and the design line of hoodies he has created, Ms. Morris now carries his Solar 8 Collection in her boutique. 
"I want people to respond to my clothing," said Mr. Arthur, whose merchandise was featured in the March 2019 issue of GQ magazine. "If my designs make people feel empowered, then I'm fulfilled." He plans to further his career as a designer and continue to inspire people through design to do what they truly love. At present, he is interning at the fashion and design house of Rebecca Minkoff.     
Ms. Morris has worked in fashion and design for more than 20 years. She is always looking for something new. Her boutique carries men's and women's clothing, as well as accessories such as scarves and handbags.     
"It's beneficial for my students to spend time with Berkeley College alumni guest speakers in their field," said Ms. Esposito. "In this case, it was a chance meeting that worked out well."
Photo Caption: Loola Doola, a boutique in White Plains, NY, owned by Berkeley College alumna Lauren Morris, now carries a line of clothing designed by Berkeley College student Jay Arthur of Washingtonville, NY, here wearing one of his hoodies.  
About Berkeley College
A leader in providing career-focused education since 1931, Berkeley College is accredited by the Middle States Commission on Higher Education and enrolls more than 7,000 students – including more than 350 international students – in its Master's, Bachelor's, and Associate's degree and Certificate programs. Students can study in more than 20 career fields. Berkeley College is comprised of the Larry L. Luing School of Business®, the School of Professional Studies, the School of Health Studies and the School of Liberal Arts. The School of Graduate Studies offers an MBA in Management online and in Woodland Park, NJ.
Berkeley College has three New York campuses – Midtown Manhattan, Brooklyn and White Plains. In New Jersey there are four campuses – Newark, Paramus, Woodbridge and Woodland Park. Berkeley College Online® serves a global population. For six consecutive years, U.S. News & World Report has named Berkeley College among the Best Colleges for Online Bachelor's Programs and among the Best Online Bachelor's Programs for Veterans. The website address is www.BerkeleyCollege.edu. 
- end -