Women Entrepreneurship Week 2019
Roxanne Neilson
Managing Director, Minority Business Development Agency, U.S. Department of Commerce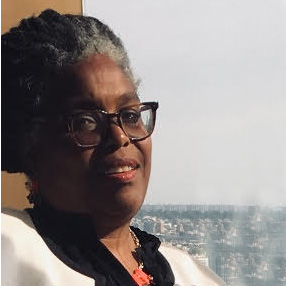 Roxanne Neilson serves as the Managing Director of the Minority Business Development Agency Manhattan Center located at 48 Wall Street. 
Ms. Neilson began her career in construction more than 25 years ago as a member of Union Local 745 Hawaii working through apprenticeship and later as a journeyman formwork carpenter-welder in heavy construction. Through apprenticeship, Ms. Neilson earned a degree in Applied Engineering where she learned to read as well as interpret all MEP and architectural plans and specifications. 
Ms. Neilson holds a degree in Political Science and Public Policy from Swarthmore College. She has a significant level of national experience on both sides of the table, as a licensed NYS Real Estate Broker and owner's representative with RMNeilson Associates Inc., which she founded in 1999. Ms. Neilson is the CTO of Self Storage & ETC., a family owned mini storage company in Connecticut. She most recently served in New York State as the Disadvantaged Business Enterprise Outreach Administrator for the $3.14 billion Mario M. Cuomo/Tappan Zee Bridge replacement project.