Luis De La Hoz, Chairman, Board of Directors, Statewide Hispanic Chamber of Commerce of NJ

Luis O. De La Hoz
Chairman, Board of Directors, Statewide Hispanic Chamber of Commerce of NJ and
Vice President, Community Business Development, BCB Bank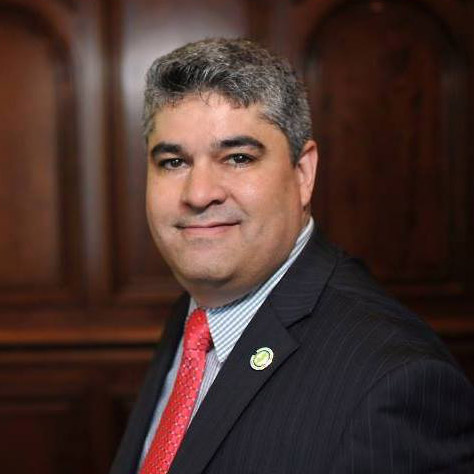 Luis De La Hoz is the Vice President, Community Business Development, BCB Bank, a 2.5-billion asset financial institution with deep roots in the communities that it serves. At this institution, DeLaHoz is responsible for the Community Redevelopment Act (CRA) activities in Middlesex County, manages relationships with the Hispanic community, and coordinates outreach efforts to minority business groups through the state. 
As a senior financial officer at BCB Bank, De La Hoz also manages a portfolio of more than $15 million in loans to minority business owners. Prior to BCB Bank, from 2013 to 2017, De La Hoz was the Senior Vice President of Lending at The Intersect Fund, a nonprofit, CDFI-certified micro-lender. At The Intersect Fund, De La Hoz personally closed 290 business loans, ensured that the loss-loan ration remained below 5 percent, and trained and supervised several loan officers. Also, at The Intersect Fund, De La Hoz provided training and coaching to low-income, minority and women-owned business owners. 
Because of his professional expertise, De La Hoz has held several leadership positions in the business community. He serves as Chairman of the Board of Directors, Statewide Hispanic Chamber of Commerce of NJ (SHCCNJ). The SHCCNJ is the voice of more than 120,000 Latino small business owners that call New Jersey home and contribute more than $20 billion to the local economy on an annual basis.