Berkeley College Honors Program Graduate Recognizes Her Value, Voice and Role in the Field of Information Technology Management

FOR IMMEDIATE RELEASE
Wednesday, June 17, 2020
BERKELEY COLLEGE HONORS PROGRAM GRADUATE
RECOGNIZES HER VALUE, VOICE AND ROLE IN THE FIELD OF INFORMATION TECHNOLOGY MANAGEMENT
"My strong faith and goal-oriented personality gives me the strength to push forward and shine … My ambition continues to inspire and motivate me."
– Fatima Hassan, Berkeley College Graduate, Class of 2020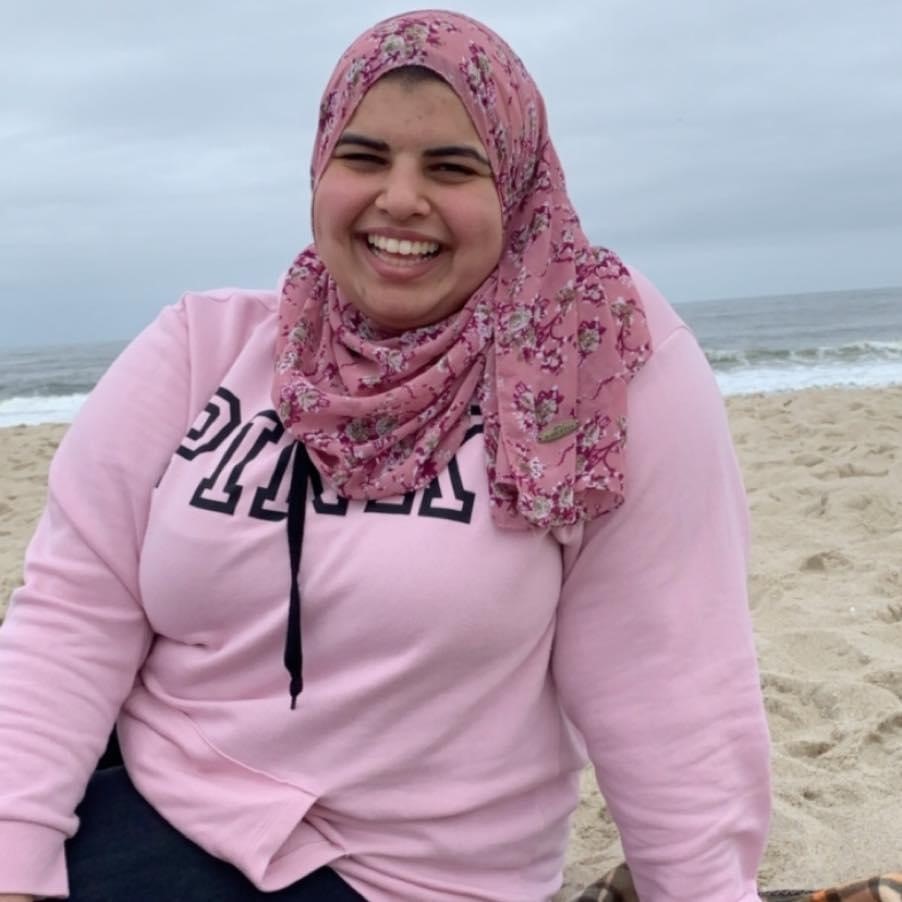 Share the News: @BerkeleyCollege #BerkeleyGrad2020 #NewsBerkeley
Growing up, Fatima Hassan always had a strong interest working with technology to solve problems. After she graduated from Carteret High School, she decided to turn her hobby and talent toward a rewarding profession. She was accepted into the Berkeley College Honors Program with a Presidential Scholarship, and she served as a student volunteer for open house events. The Berkeley College Honors Program is a highly selective opportunity that exposes students to theme-based interdisciplinary seminars. Now, having graduated at age 21 with a Bachelor of Science in Information Technology Management from Berkeley College, and having worked as a Geek Squad Agent at BestBuy for the past three years, she is well on her way to finding success.
"I find doing what I love and helping others with their technological needs to be rewarding," said Hassan. "Most people associate success with monetary richness, but I consider my job and my responsibilities fulfilling."
When asked if she had any concerns working in a field historically dominated by men, Hassan had no qualms. "Being a female minority in a male-dominated field is normal to me," said Hassan. "I have never faced a situation in which being a woman seemed a disadvantage. I believe my opinions and voice are heard."
Hassan loves to hike, and visit state parks and beaches in her spare time. "I let go of my stressors in nature," she said.
In the future, she sees herself being successful in the information technology field as a department manager at a school, hospital or corporation. 
Citing what she learned her first semester in a course titled "Career and Business Essentials" taught by Professor Chris Christiansen, Management, Berkeley College Larry L. Luing School of Business®, Hassan said, "He influenced the way I interact with individuals in professional settings and taught me how to manage in a professional manner. Berkeley College has prepared me for success by expanding my horizons, encouraging me to think critically and strategically, as well as by providing the skill set I need for my future."  
Advising prospective college-bound students, Hassan said, "Take chances, explore your resources and do not knock down an opportunity." She recalled her most memorable moment at Berkeley was attending the annual Honors Program Scholarship Dinner. "The event reminds me of where I began and the great future I have ahead." 
About the Virtual Ceremony
Berkeley College held a virtual Commencement ceremony to celebrate more than 2,200 graduates receiving Certificates, Associate's, Bachelor's and Master's degrees on Friday, June 5, 2020. The ceremony was an opportunity for graduates to share the milestone with family, friends and the Berkeley College community remotely. 
Each Berkeley College student was invited to create a Commencement slide featuring personal messages, videos and photos that were shared during the virtual ceremony.
Virtual attendees heard from Berkeley College speakers and honorees, including special video messages from New York State Assembly Speaker Carl Heastie and U.S. Senator Chuck Schumer.
The Berkeley College Class of 2020 reflects a diverse population of graduates who will join a network of more than 60,000 Berkeley College alumni eligible to receive lifetime career assistance.
About Berkeley College
Berkeley College, founded in 1931, is a career-focused institution accredited by the Middle States Commission on Higher Education that offers students Master's, Bachelor's, and Associate's degree and Certificate programs in more than 20 career fields. The College has campuses in Midtown Manhattan and White Plains, NY, as well as in Newark, Paramus, Woodbridge and Woodland Park, NJ, with more than 5,700 students enrolled. In addition, Berkeley College Online® serves a global population. U.S. News & World Report has named Berkeley College among the Best Colleges for Online Bachelor's Programs and among the Best Online Bachelor's Programs for Veterans, for seven consecutive years. The website address is www.BerkeleyCollege.edu
The mission of Berkeley College is to empower students to achieve lifelong success in dynamic careers.