Berkeley College Launches Continuing Education Courses, Accessible Online for Professional Development, Career Changes

FOR IMMEDIATE RELEASE
Monday, August 3, 2020
BERKELEY COLLEGE LAUNCHES CONTINUING EDUCATION COURSES
ACCESSIBLE ONLINE FOR PROFESSIONAL DEVELOPMENT,
CAREER CHANGES
Share the News: @BerkeleyCollege #ContinuingEducation #NewsBerkeley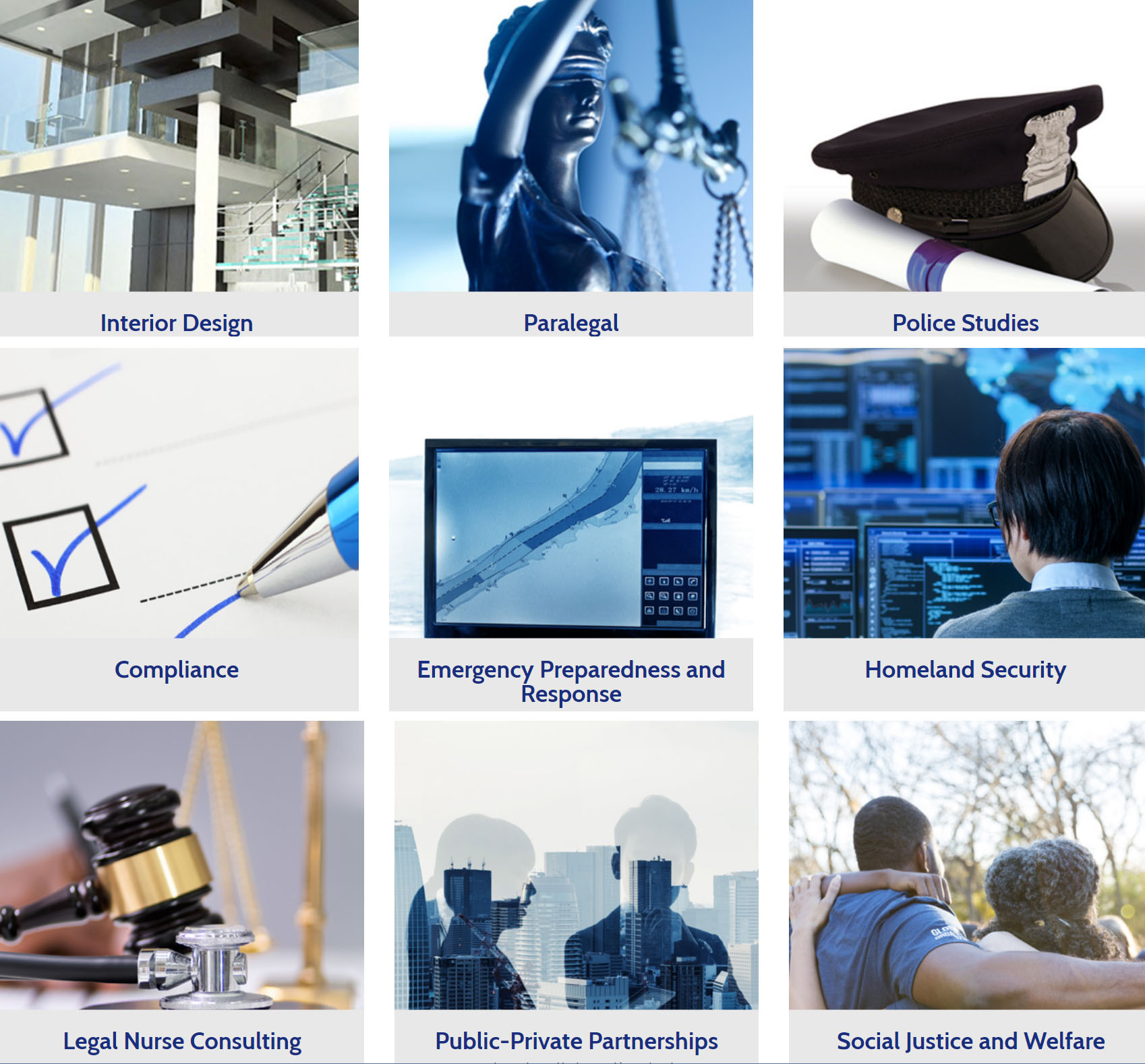 Berkeley College is now accepting enrollment for continuing education courses, designed to introduce students to emerging career fields and provide professional development to those seeking career advancement.
The concentrated Certificate programs are offered in the areas of Interior Design, Paralegal, Police Studies, Compliance, Emergency Preparedness and Response, Homeland Security, Legal Nurse Consulting, Public-Private Partnerships, and Social Justice and Welfare. For added flexibility, students can enroll in many of the courses online.
 "As an academic institution that is focused on career and workforce development, Berkeley College has launched a more robust continuing education portfolio to serve the many individuals who are now unemployed or underemployed," said Marsha Pollard, PhD, Provost, Berkeley College. "These programs, many of which can be completed entirely online, provide hands-on, practitioner-oriented training for individuals in need of career advancement, are experiencing a career transition, or are undecided with respect to committing to a degree program."
Many of the for-credit continuing education programs also stack into Berkeley College's respective degree programs, if students should later decide to pursue a full degree program.
Between 2016 and 2026, the U.S. Bureau of Labor Statistics predicts that an average of 6.4 percent of workers will switch occupations.
More Information: Click here to learn more about continuing education courses at Berkeley College.
Continuing Education Certificate Programs
Interior Design – This program focuses on the fundamental skills needed in the interior design and architectural fields. These include drafting techniques, sketching, color, Computer-Aided Design (CAD), materials, textiles and finishes. Learn more.
Paralegal – Offered entirely online, this program prepares students for roles in the legal profession through case studies, discussion board participation and legal research assignments. Learn more.
Police Studies – This program emphasizes the fundamental skills of policing, including its history, report writing and the importance of police-community relations. Learn more.
Compliance – Business, legal, financial and government organizations face regulatory compliance and legal issues on a daily basis. Learn more.
Emergency Preparedness and Response – This program focuses on various types of planning, security and emergency management. Learn more.
Homeland Security – This program examines the emergency preparedness and response skills that are essential to business continuity and national security. Learn more.
Legal Nurse Consulting – Professionals can expand their marketability by combining healthcare experience with specialized legal knowledge. Legal nurse consultants are typically employed by hospitals, healthcare providers, insurance companies, government agencies and law firms. Learn more.
Public-Private Partnerships – Learn about the collaboration between government agencies and private-sector companies, in areas including critical infrastructure, finance and project management. Learn more.
Social Justice and Welfare – The program covers important topics including immigration; addiction and obsession; gender, race and class; and social behavior. Learn more.
About Berkeley College

Berkeley College, founded in 1931, is a career-focused institution accredited by the Middle States Commission on Higher Education that offers students Master's, Bachelor's, and Associate's degree and Certificate programs in more than 20 career fields. The College has campuses in Midtown Manhattan and White Plains, NY, as well as in Newark, Paramus, Woodbridge and Woodland Park, NJ, with more than 5,700 students enrolled. In addition, Berkeley College Online® serves a global population. U.S. News & World Report has named Berkeley College among the Best Colleges for Online Bachelor's Programs and among the Best Online Bachelor's Programs for Veterans, for seven consecutive years. The website address is www.BerkeleyCollege.edu.
The mission of Berkeley College is to empower students to achieve lifelong success in dynamic careers.