Women Entrepreneurship 2020: Lt. Gov. Kathy Hochul, State of New York
Women Entrepreneurship 2020
Lt. Gov. Kathy Hochul, State of New York
Opening Keynote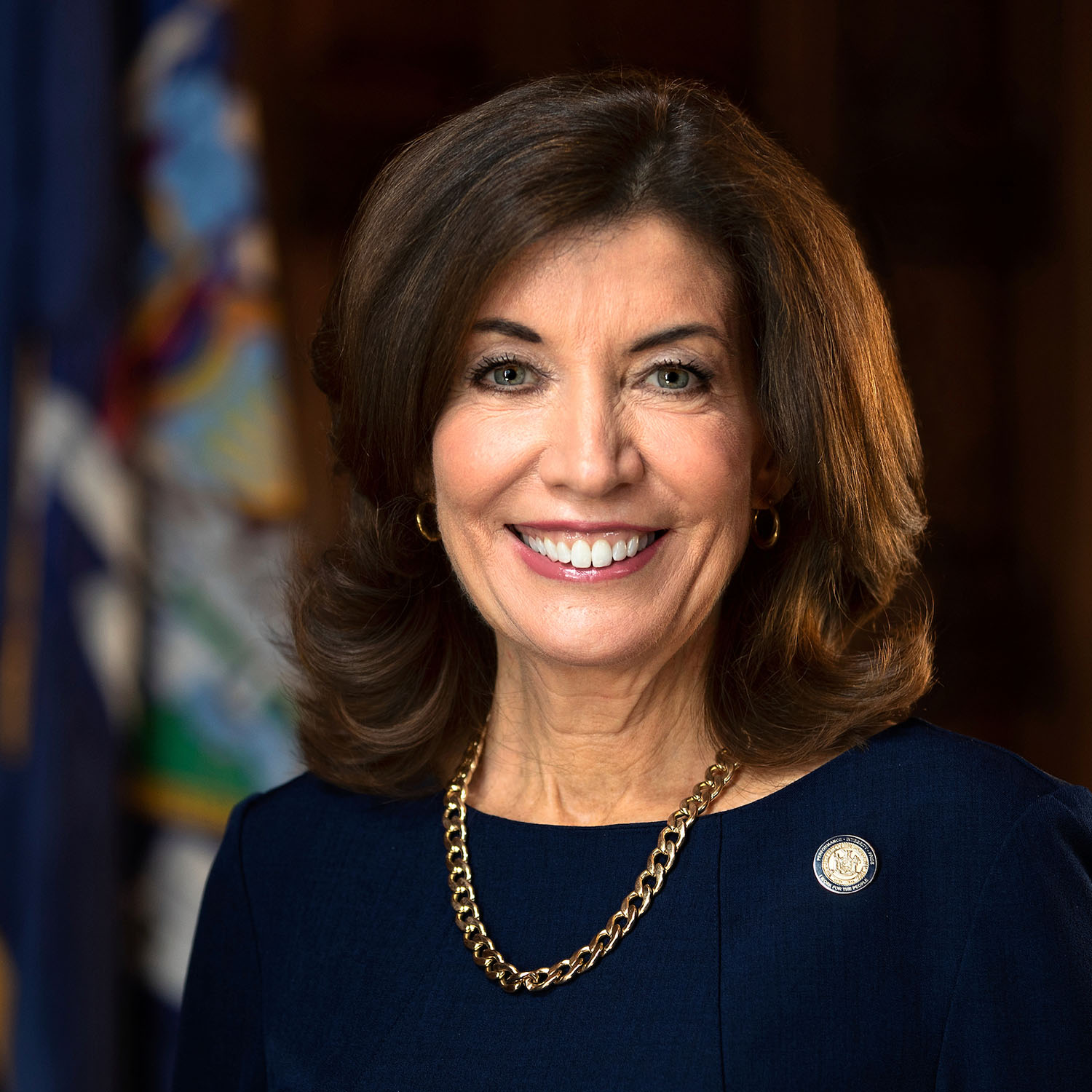 New York Lieutenant Governor Kathy Hochul was elected in 2014 and re-elected for a second term in 2018. She is the highest-ranking female elected official in statewide office in New York State. 
She has worked in all levels of government, from Hamburg Town Board to Erie County Clerk to Congress – where she represented New York's 26th Congressional District. 
The Lieutenant Governor chairs the statewide Regional Economic Development Councils, which have reinvented economic development in local communities. She also chairs the State Workforce Investment Board, which addresses the number one concern of businesses – the lack of skilled workers. 
Hochul serves as co-chair of the State's Heroin and Opioid Task Force working to combat the epidemic and develop a comprehensive strategy for New York in partnership with experts and community members. 
She spearheads the administration's efforts to advance equality, championing campaigns for fair wages, Paid Family Leave, Enough is Enough to combat sexual assault on college campuses, and eliminating the gender wage gap. 
She continues to be a champion for women and families across the State, serving as co-chair of the State's Child Care Availability Task Force and chair of the New York State Women's Suffrage 100th Anniversary Commemoration Commission.  
The Lieutenant Governor is dedicated to her role as the Governor's eyes and ears on the ground, making it a point to travel to all 62 counties every year – traveling enough miles to circle the globe more than 10 times. 
Representing the Governor across the State, Hochul tours main streets, meets with local business owners, visits college campuses, and meets regularly with mayors, supervisors and other community leaders. She also builds support for the Governor agenda and initiatives from increasing the minimum wage to ethics reform and infrastructure investment.
As Lieutenant Governor, Hochul is liaison to New York's federal representatives in Washington, D.C. While in Congress, Hochul served on the House Armed Services and Homeland Security Committees, traveling to Afghanistan to confer with military leaders and meet with active-duty men and women. Her focus in Congress was job creation and bridging the skills gap by bringing together business and academia, and creating opportunities for returning veterans.
Prior to becoming Lieutenant Governor, she was Group Vice President for Strategic Relationships at M&T Bank, serving as liaison for community matters and significant economic development projects.
Hochul received a law degree from Catholic University in Washington, D.C., serving as legal counsel and legislative assistant to Congressman John LaFalce and Senator Daniel Patrick Moynihan before starting her career in public service. 
In 2006, Hochul joined her mother and aunt in establishing the Kathleen Mary House, a transitional home for victims of domestic violence.