Berkeley College Courses to Move Online Beginning November 30 as Precaution against COVID-19,

FOR IMMEDIATE RELEASE
Monday, November 9, 2020
BERKELEY COLLEGE COURSES TO MOVE ONLINE
BEGINNING NOVEMBER 30 AS PRECAUTION AGAINST COVID-19,
AS CASES INCREASE IN NEW YORK AND NEW JERSEY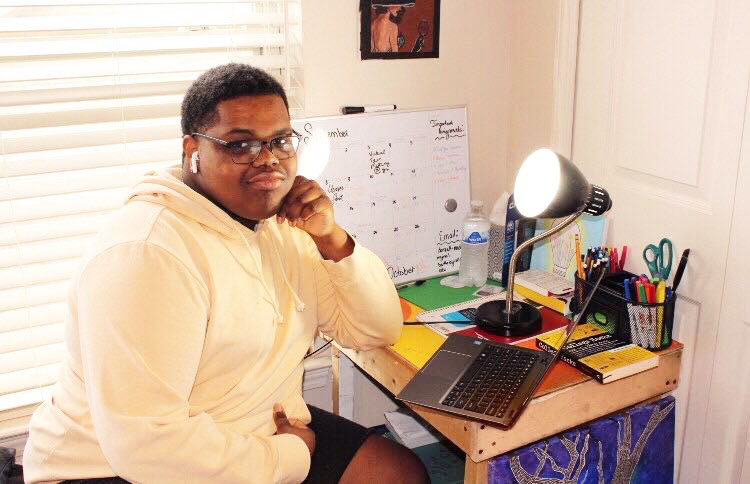 Share the News: @BerkeleyCollege #COVID19 #NewsBerkeley 
All Berkeley College courses will move online beginning Monday, November 30, 2020, as a precautionary measure in maintaining the health and safety of the campus community, according to an announcement made by President Michael J. Smith and the College's COVID-19 Task Force last week. Additionally, all winter semester classes, beginning on Monday, January 4, 2021, will be conducted virtually through the end of January. 
"Through extreme diligence and an emphasis on shared responsibility, Berkeley College has successfully progressed through the fall semester so far," President Smith said. "While our faculty, staff and students have carefully followed safety practices and protocols, we must take extra precautions in the coming winter months, while continuing to support our students on their paths to college degrees." 
There will be a small number of on-campus exemptions for classes with laboratory requirements in the School of Health Studies, as well as for some lab or studio courses in the Graphic Design and Interior Design programs in the School of Professional Studies. On-site support services will be reduced or offered by appointment, though student services including Academic Advisement, the Center for Academic Success, the Library, Career Services, Financial Aid, the Office of Student Development and Campus Life and Personal Counseling will remain accessible remotely. The College anticipates resuming hybrid courses in February 2021. Plans are subject to change, based on new information or guidance from the states of New York and New Jersey. 
During the fall 2020 semester, all Berkeley College campuses, with the exception of White Plains, offered a combination of online and hybrid courses, though many students opted to take all of their courses remotely. The College's fall Restart Plans asked faculty, staff and students to pledge a "Statement of Shared Responsibility" before returning to campus, and any individual entering the campus must complete a mobile COVID-19 Health Questionnaire upon arrival each day. 
On campus, the College's health and safety efforts include, but are not limited to, increased cleaning and disinfection; reduced capacity in classrooms and common spaces; additional hand sanitizer dispensers and disposable wipes; and antiviral coverings on doors hands and elevator buttons. Masks or cloth face coverings are required inside all campus buildings, as well as on all College shuttle transportation services. 
For more information on the College's response to COVID-19, visit https://berkeleycollege.edu/coronavirus. To view Frequently Asked Questions (FAQs), visit: https://berkeleycollege.edu/newsroom/coronavirus/FAQ/index.html 
About Berkeley College
Berkeley College, founded in 1931, is a career-focused institution accredited by the Middle States Commission on Higher Education that offers students Master's, Bachelor's, and Associate's degree and Certificate programs in more than 20 career fields. The College also offers continuing education programs to enhance career credentials. 
Berkeley College has campuses in Midtown Manhattan and White Plains, NY, as well as in Newark, Paramus, Woodbridge and Woodland Park, NJ, with more than 4,900 students enrolled. In addition, Berkeley College Online® serves a global population. U.S. News & World Report has named Berkeley College among the Best Colleges for Online Bachelor's Programs and among the Best Online Bachelor's Programs for Veterans, for seven consecutive years. The website address is www.BerkeleyCollege.edu 
The mission of Berkeley College is to empower students to achieve lifelong success in dynamic careers.