Berkeley College Marketing Team Honored with Davey Awards for Creativity Highlighting Student-Centered Approach

FOR IMMEDIATE RELEASE
Monday, November 16, 2020
BERKELEY COLLEGE MARKETING TEAM HONORED WITH
DAVEY AWARDS FOR CREATIVITY
HIGHLIGHTING STUDENT-CENTERED APPROACH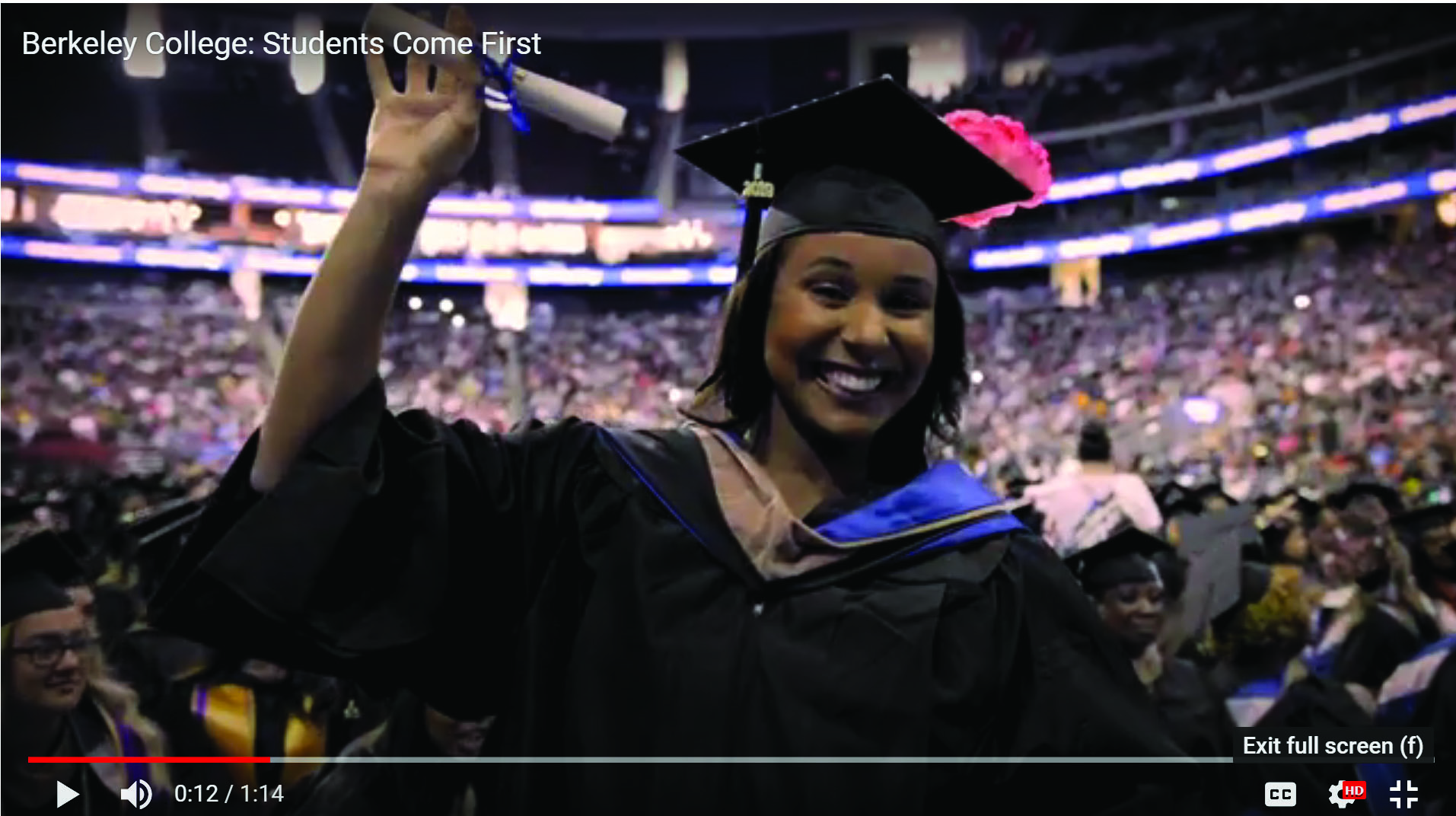 Photo Caption: Berkeley College received three Davey Awards for its creative works, including its "Students Come First" video, which highlights the College's resiliency in adapting to the needs of students during the COVID-19 pandemic. 
Share the News: @BerkeleyCollege @daveyawards 
The Academy of Interactive & Visual Arts (AIVA) recently honored Berkeley College among the recipients of the 16th Annual Davey Awards for three creative submissions that showcase the College's mission and student-centered approach. 
"Design and creativity are truly a team effort," said Diane Recinos, EdD, Senior Vice President, Student Success, Berkeley College. "I could not be prouder of the Berkeley College team for creating award-winning, unique, effective and memorable materials." 
Berkeley College received a Silver Davey Award in Art Direction for its "Students Come First" video, which highlights the College's resiliency in adapting to the needs of students and the demands of the professional world during the COVID-19 pandemic. The Marketing team also received a Gold Award for its vehicle advertising design, and a Silver Award in the Best User Experience category for the Continuing Education page of its website. 
According to the AIVA, in 2020 the Davey Awards received nearly 2,000 entries from small firms and companies around the world. Entries are judged by representatives of top media, advertising and marketing firms including Conde Nast, Disney, Microsoft and others, and are evaluated on standards of excellence that show distinction in creative work. 
"The 2020 Davey Awards featured an incredible pool of entries from the best small firms in the world," said Eva McCloskey, Managing Director, Academy of Interactive & Visual Arts. "Being honored with a Davey Award is truly a great accomplishment and is a testament to the award-winning work that you produce."  
About Berkeley College
Berkeley College, founded in 1931, is a career-focused institution accredited by the Middle States Commission on Higher Education that offers students Master's, Bachelor's, and Associate's degree and Certificate programs in more than 20 career fields. The College also offers continuing education programs to enhance career credentials. 
Berkeley College has campuses in Midtown Manhattan and White Plains, NY, as well as in Newark, Paramus, Woodbridge and Woodland Park, NJ, with more than 4,900 students enrolled. In addition, Berkeley College Online® serves a global population. U.S. News & World Report has named Berkeley College among the Best Colleges for Online Bachelor's Programs and among the Best Online Bachelor's Programs for Veterans, for seven consecutive years. The website address is www.BerkeleyCollege.edu 
The mission of Berkeley College is to empower students to achieve lifelong success in dynamic careers.