Berkeley College Salutes Veterans with Virtual Events on November 10 and 11

FOR IMMEDIATE RELEASE
Tuesday, November 10, 2020
BERKELEY COLLEGE SALUTES VETERANS WITH VIRTUAL EVENTS ON NOVEMBER 10 AND 11
Topics Include Veterans Reintegrating as Civilians, the Impact of COVID-19 on America's Veterans, and How One Berkeley College Veteran Is Helping Veterans on the Path to Entrepreneurship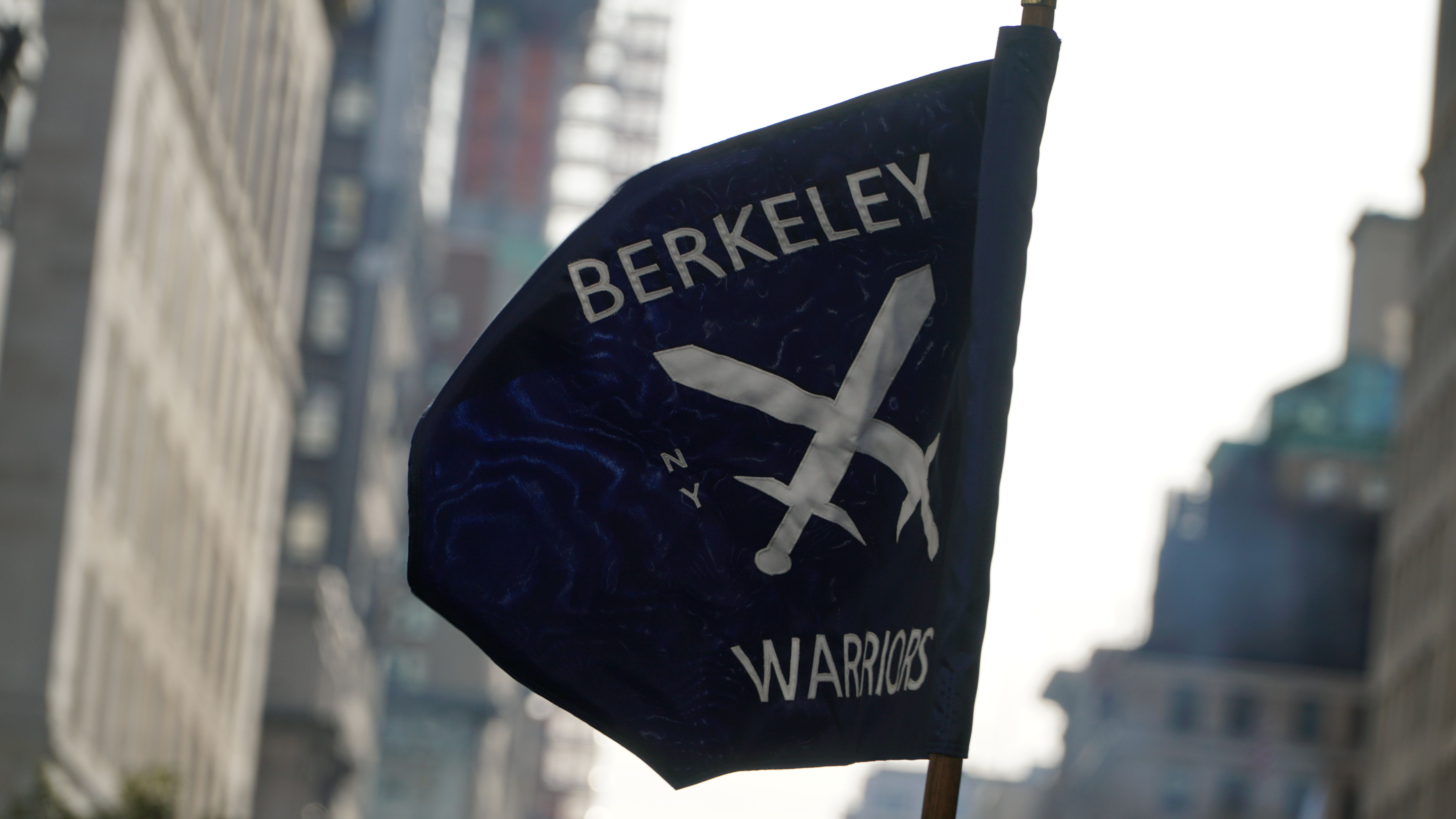 Share the News: @BerkeleyCollege #VetBiz #NewsBerkeley #VeteransDay2020
Berkeley College continues its tradition of providing support and raising awareness of issues impacting veterans, service members, and their families during Veterans Week 2020 with programs that feature student veterans and Berkeley College alumni.
"Events throughout Veterans Week provide opportunities to show our gratitude to our nation's veterans and to our military and veteran students, alumni, faculty and staff who have sacrificed so much in service to our country," said Michael J. Smith, President of Berkeley College.
"The pandemic has amplified the need for greater protections to every veteran who has served our country so nobly, including more than 300 active military and student-veterans presently at Berkeley College," Smith added. "The U.S. Department of Veteran Affairs reports more than 4,176 veterans have died, and 82,000 have been diagnosed with COVID-19 since the pandemic started."
"Our military-aligned students have overcome significant challenges due to the impact of COVID, but they continue to excel in the classroom," said Edward Dennis, Assistant Vice President, Berkeley College Office of Military and Veterans Affairs. "Veterans Day is a time when we should all reflect on the sacrifices made by Veterans, and recognize their continued contributions after serving," said Dennis.
Veterans Week Programs include:
On Tuesday, November 10, 2020 the Office of Alumni Affairs will host "From a Military to Civilian Career: An Alumni Panel Discussion" with keynote speaker Pamela J. Hunter, New York Assemblywoman. Berkeley College alumni will hear from veterans about their career experiences, how to use military experience in future careers and gain resources from digital networking with resources such as VetJobs.com and MilitarySpouseJobs.com. Berkeley College alumni speakers include Grovert Fuentes, U.S. Air Force; Gabrielle Peralta, U.S. Marine Corps; Jose Anthony Pagan, U.S. Army; Alba A. Ramos, U.S. Navy, and Milinda Rau, Military Spouse Jobs. 
The Berkeley College community will celebrate Veterans Day on Wednesday, November 11, 2020, with a virtual forum. The program will feature a video presentation with students, faculty and staff; and remarks by Michael J. Smith, President of Berkeley College; student-veteran Gabrielle Peralta, U.S. Army; Edward Dennis, Assistant Vice President, Office of Military and Veterans Affairs; alumna Josephine Cornacchia, U.S. Air Force, Berkeley College 2020 Outstanding Student award recipient; and Tami Pichardo, Senior Director, Office of Military and Veterans Affairs.
Berkeley College offers programs and events that engage and recognize student-veterans and military veterans throughout the year.  Activities range from participating in the New York City Veterans Day Parade, to hosting special baseball game visits for Gold Star families, graduation celebrations, honoring fallen soldiers in cemeteries on Memorial Day, and inviting special veteran speakers to participate in onsite and virtual programming.  Berkeley College offers onsite and virtual Veteran Resource Centers as it strives to support veterans through their academic studies and preparing for their future careers. The Berkeley Warriors is the student-veteran club.
Support for Veterans Starting Businesses
Entrepreneurship is a growing area for veterans, with one in 10 business owners in the U.S. a military veteran, according to the U.S. Census Bureau. Berkeley College alumnus Vincent DeNucci, U.S. Army, was appointed recently as Acting Executive Director of the New York Veterans Chamber of Commerce (NYVCC).  DeNucci looks forward to having every veteran-owned business in New York State join the newly launched Chapter of the United States Veterans Chamber of Commerce. The NYVCC provides a range of social support and employment services that makes reintegrating into the community simpler. Acting as their champion, the NYVCC is committed to empowering men and women from the U.S. armed forces, and making sure their dreams of a fruitful life becomes real. To read the full story, click here.
About Berkeley College
Berkeley College, founded in 1931, is a career-focused institution accredited by the Middle States Commission on Higher Education that offers students Master's, Bachelor's, and Associate's degree and Certificate programs in more than 20 career fields. The College also offers continuing education programs to enhance career credentials.
Berkeley College has campuses in Midtown Manhattan and White Plains, NY, as well as in Newark, Paramus, Woodbridge and Woodland Park, NJ, with more than 4,900 students enrolled. In addition, Berkeley College Online® serves a global population. U.S. News & World Report has named Berkeley College among the Best Colleges for Online Bachelor's Programs and among the Best Online Bachelor's Programs for Veterans, for seven consecutive years. The website address is www.BerkeleyCollege.edu
The mission of Berkeley College is to empower students to achieve lifelong success in dynamic careers.